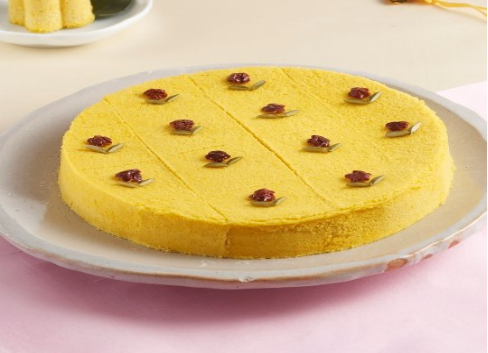 The rice cake has a long history in Korean cuisine, which goes back thousands of years.
We'll be introducing a very simple and basic recipe for baking (actually, steaming) a Korean Pumpkin Rice Cake (호박떡: Hobaktteok) that is made of non-glutinous rice powder and pumpkin.
This healthy and nutritious dish is said to be especially good for people with weak digestive systems and can be served as dessert for festive occasions like birthdays, memorials and anniversaries.
The below recipe is for 8 servings and the total heating time will cover approximately 50 minutes, making the total cooking time of just an hour or so. This recipe was put together by Professor Yoon Sook-ja who is the head of the Institute of Traditional Korean Food.
The necessary ingredients:
Water,
26 cm steamer,
18 cm stainless cake mold,
500 g (5 cups) of non-glutinous rice powder,
1/2 teaspoon of salt,
100g of sugar,
250g of sweet pumpkin,
8g of jujubes,
16 pumpkin seeds.
*Earthenware steamers are traditionally used but bamboo dimsum steamers can also be used for convenience.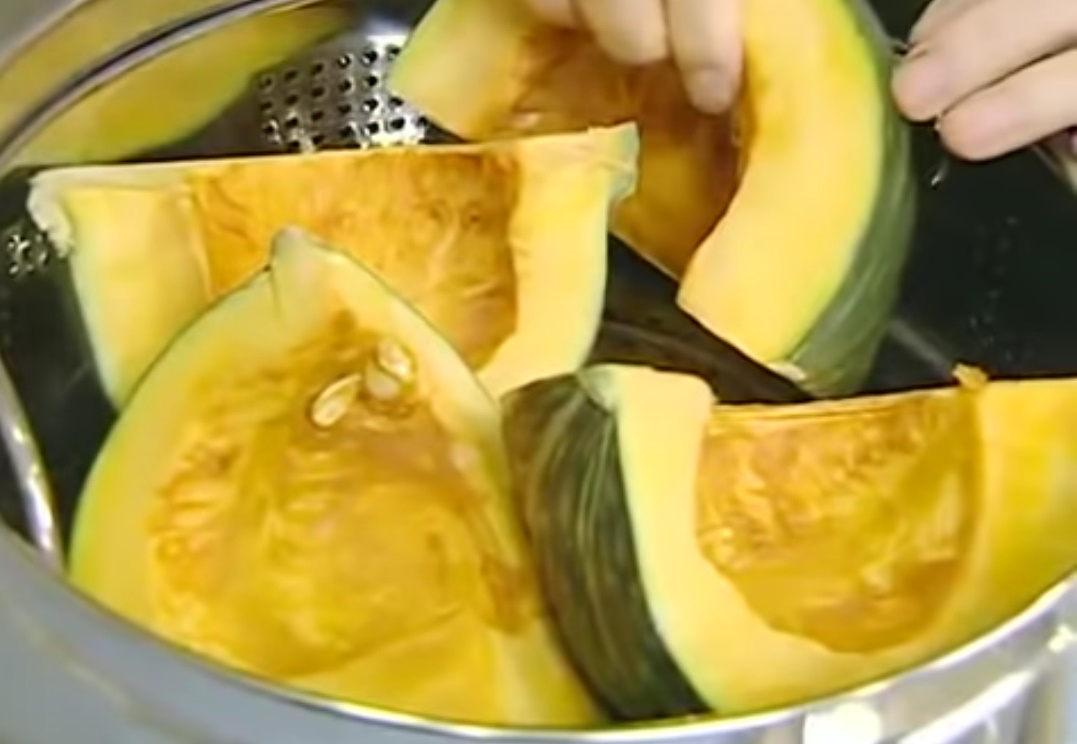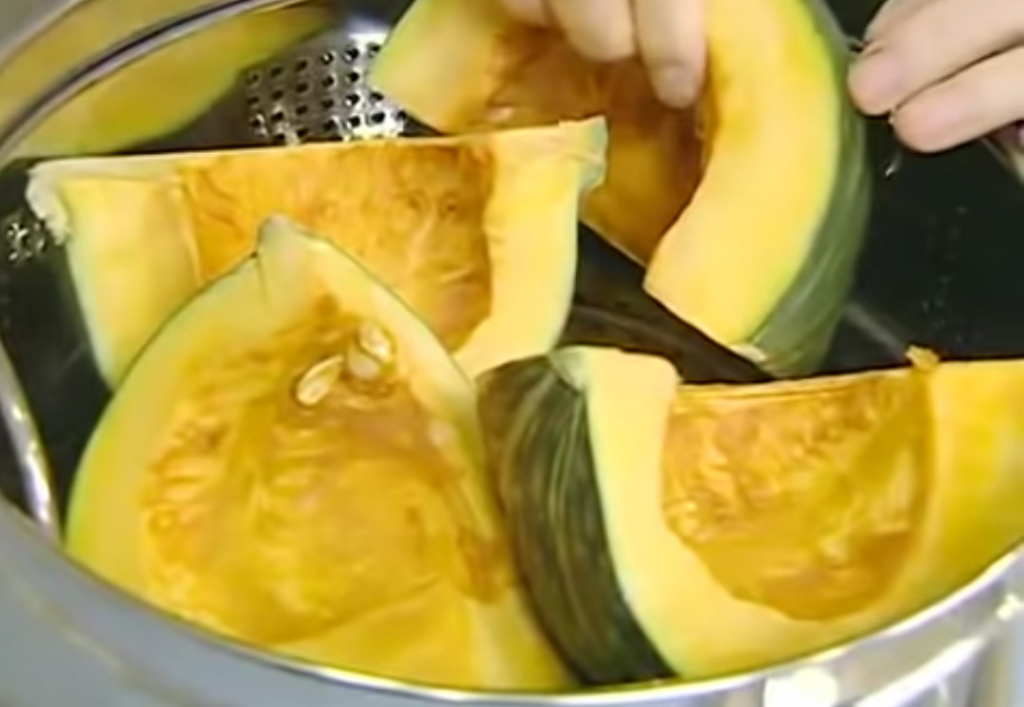 Preparation:
Scrape the insides of the sweet pumpkin and remove all the seeds as well.
Sprinkle salt on the rice powder and sieve.
Wipe the jujube clean and cut into flower shapes.
Wipe the pumpkin seeds clean with dry cotton cloths.
Recipe:
Let the water boil for 9 min. When it gives off heat, add the sweet pumpkin and steam for 15 min on high heat.
Take the pumpkin out and scrape the flesh with a large spoon.
Add the pumpkin flesh and sugar into the rice powder and mix well, then put the content through the sieve.
Pour water into the steaming pot, on high heat. When the water boils, lay cotton cloths on the bottom of the pot.
Place the rice and pumpkin mixture carefully into the mold and smoothen the surface.
Put X-shaped slits at intervals of 5 cm, and decorate the top it with jujube and pumpkin seeds.
Steam the rice cake for another 15 min.
—-J.Chung
Related Articles