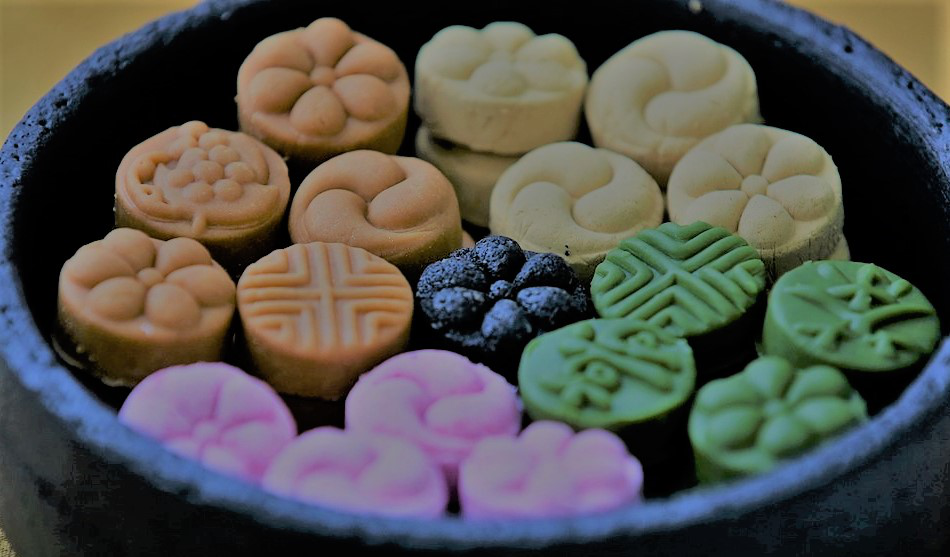 Dasik (which refers to tea and food) is a Korean traditional pressed dessert – a bite-size version of Hangwa that is consumed with tea. The sweet Korean confection boasts of a very unique and distinguished flavor that blends extremely well with honey and other often-used ingredients like pine pollen, fruit, black sesame, chestnut and soybean. The dough which is completed by being pressed into Dasik molds usually display various decorations of symbols, birds, flowers or writings carved on them, consisting of diverse colors.
Dasik was first introduced to Korea, roughly 1,600 years ago from India when Buddhism was introduced. So, the tea culture hugely influenced the culinary culture for the Korean royalty and the elites. In those days, it was not possible to cultivate tea because of the Korean climate, thus only the privileged could properly enjoy their tea.  
In time, the tea culture in Korea eventually became the norm and got widely spread during the Goryeo Dynasty (918–1392) and during the Joseon Dynasty (1392–1910), the trend gradually declined when Confucian doctrine was adopted in the country.
The Korean government designated certain holidays where delicacies would be prepared, as a way to encourage a healthy family culture and to release hard-working citizens from heavy duties and burden. The monthly holidays set include Seollal, the New Year's Day, the first day of the first lunar month and Chuseok, Harvest Moon Festival, the fifteenth day of the eighth lunar month… 
During these national holidays, Koreans would participate in a traditional ceremony called Charye or Jesa, where tea and Korean confections, along with other kinds of offerings which were served, in memory of their ancestors. The offerings of special delicacies were elaborately decorated with various designs and patterns – the colors of the Dasik were also selected carefully. The colors and textures of the delicacies were taken seriously into account during the process of selecting the ingredients and the arrangements were served by color on a serving plate, setting the tone of the celebration.
Below is a simple recipe for Dashik which you can easily follow. This recipe was put together by Professor Yoon Sook-ja who is the head of the Institute of Traditional Korean Food.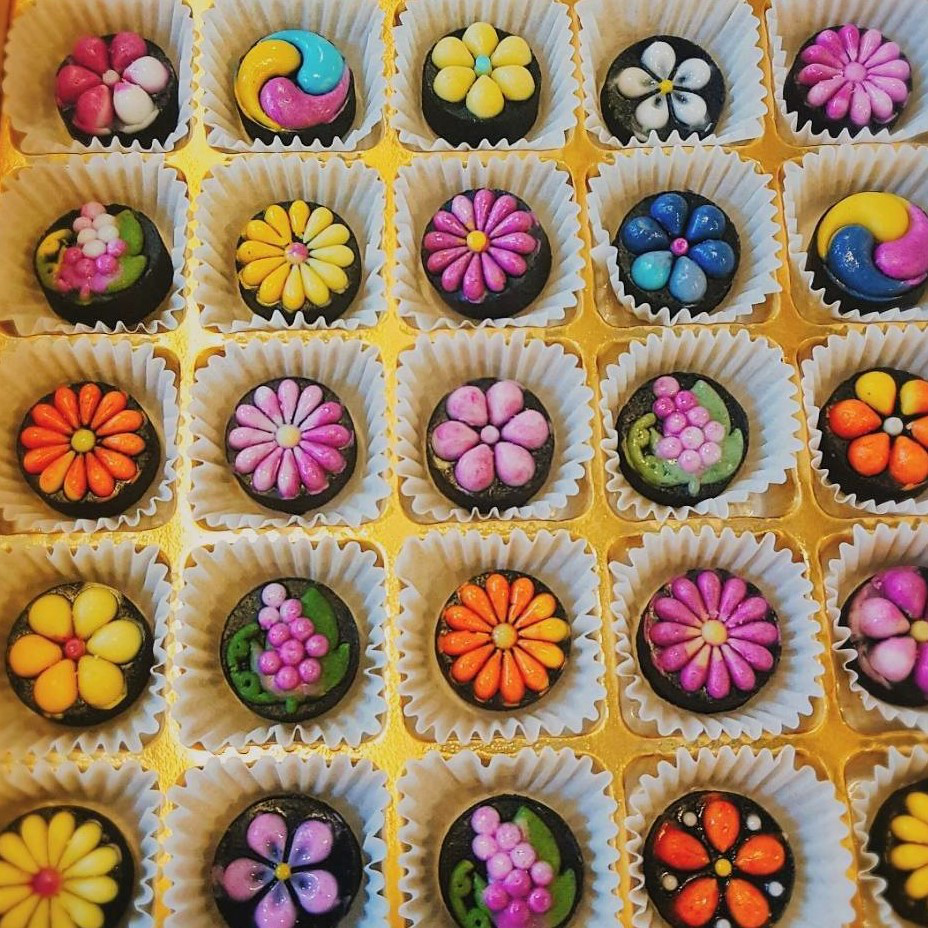 Ingredients & Quantity
*20g of Green bean flour, 13g of Honey
*20g of Yellow bean flour, 13g of Honey
*25g of Black sesame powder, 9g of Honey
*10g of Pine pollen, 13g of Honey
*25g of Mung bean starch, 13g of Honey.
*25g Mung bean starch, 11g of Honey
*Strawberry Liquid: 7.5g (Half a tbsp) water, 3g of Strawberry powder
*13g (1 tbsp) of Edible oil
Preparation
Dissolve the Strawberry powder in water to liquidize it.
Recipe
Add Honey to the Green bean flour, Yellow bean flour, Black sesame powder, Pine pollen, Mung bean starch respectively.
Add 1.7g of Strawberry liquid to the Mung bean starch, rubbing by hand and then sieve finely. Add Honey.
Knead each content well and thoroughly – neither too hard or watery.
Oil the press mold, then put small amount of the dough in the mold and press down.
*Traditionally, Omija (also known as, Magnolia berry) was used instead of strawberry.
J.Chung.
3 responses to "Simple Korean Dashik Recipe"
Related Articles