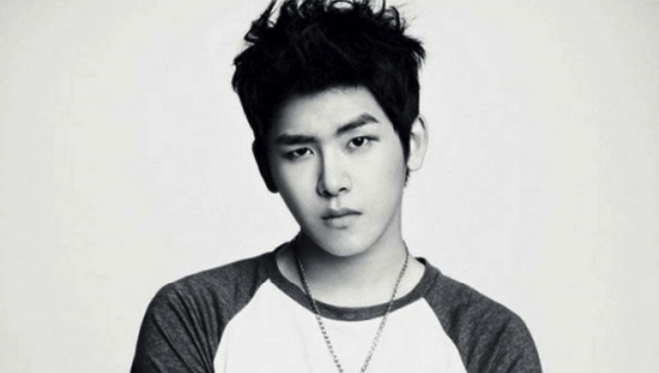 Former Infinite member Hoya (real name Lee Howon), who is currently a solo artist and actor under Glorious Entertainment, began his mandatory military service February 7, 2019.
On February 5, Hoya shared a handwritten letter on his fan café addressed to HOLY (his fan club) with the announcement. The letter reads:
To HOLY

Hello, this is Hoya.

It's already been a month since 2019 began, and the Lunar New Year is just around the corner.

Are you having a good holiday? It's been nine years since I debuted. Time flies, doesn't it? I think my 20s were so full of fans' love that I couldn't explain [my time] without them. I was truly happy because of HOLY. Thank you for giving me memories that I'll never forget for a long time.

Actually, I am writing this letter to tell you some sudden news today. I'm going to join the army after this holiday. I'm sorry to all my fans who are surprised by the sudden news. However, since this is my duty as a citizen, I will spend my time becoming more mature than I am now. I hope you all will be happy while waiting for me. I'll be back healthy. When we meet again, I'll greet you as a better person. Thank you always, and I love you.

From,

Lee Howon (Trans. Cr. Soompi)
Hoya is the second person associated with Infinite to enlist. Kim Sungkyu enlisted May 2018.  Hoya left Infinite in 2017 when his contract ended. He decided not to renew.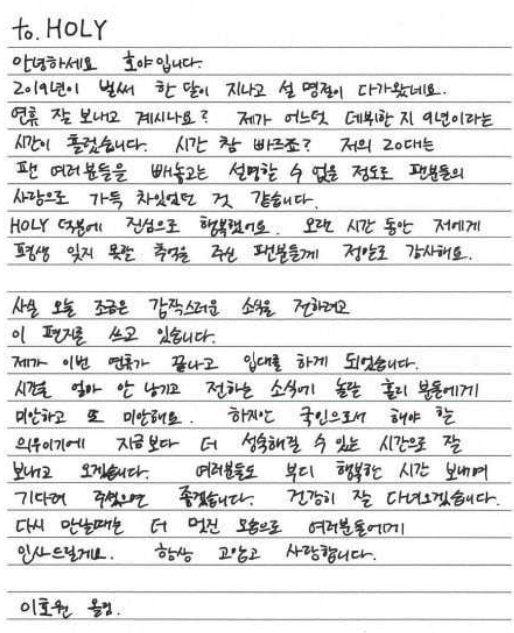 We wish Hoya the best during his service!
—-Joelle Halon
Related Articles