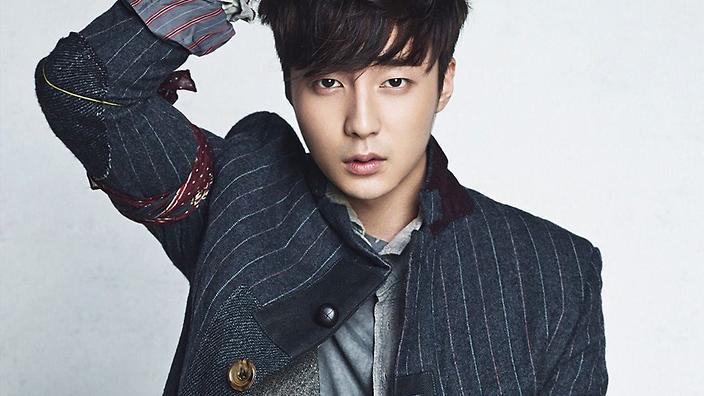 Earlier this week, it was revealed that singer-songwriter Roy Kim has been declared innocent in connection to the Jung Joon-Young molka chatroom after the courts found he did not share pornographic materials.
On February 24, 2020, Channel A's Rumor Has It mentioned that Kim, Jung, and Choi Jung-Hoon were in a fishing chatroom together, but that he was not involved in the infamous chatroom.
"Many people don't know that Roy Kim, Jung Joon-Young, and Choi Jong-Hoon were part of a fishing group chat," journalist Kim Ji-Hyun said. "Fishing as in catching actual fish. In that room, there was a dissemination of pornographic images of an entertainer at the time. That's why Roy Kim captured a picture from a blog to clarify and say 'that's not that person in the picture' and this fact became twisted to him saying that he was releasing pornographic images. He didn't upload the image to release pornographic images but to say that the picture was edited."
"He didn't receive any sentence but just the fact that he was investigated is continually degrading his image," Kim Ji-Hyun said. "So, he can't promote as of now and I wanted people to know this unknown story."
Via a statement, Kim's agency, Stone Music, also confirmed the court's innocent ruling and further reiterated that he was not part of the incriminating chatroom.
Hello, this is Stone Music Entertainment.

Last April, our label artist Roy Kim was investigated by the police on charges of spreading pornographic material, and a final decision of a suspension of indictment has been made on his case. We wish to sincerely apologize to those who have been disappointed by the bad news, and to the fans who have waited for a long time.

Roy Kim fully complied with the police investigation, and during the process, it was confirmed that in 2016, Roy Kim took a screenshot of a blog image with his phone and shared it in a KakaoTalk chatroom.

Roy Kim is deeply regretting and reflecting on his ignorance of not knowing that, regardless of intention, this was an act of spreading pornographic material.

However, we would like to emphasize that the KakaoTalk chatroom that Roy Kim was a part of was a different chatroom from the one that has become an issue.

Roy Kim will do his best to be a model citizen with a humble attitude. Once again, we apologize.

Thank you.
On his fan café, Kim also published an apology letter following the news he was cleared of wrongdoing.
Hello, this is Roy Kim.

To everyone who has waited until today's news was shared, I'm not sure if it's even alright for me to dare to write to you now.

However, I'm writing because I want to express to you how sincerely sorry and grateful I feel.

I recently received the results of the investigation. I intended to tell all of you first, and I'm so sorry that it was revealed first through the news.

First, at the time in 2016, I found a blog post through a portal site search that explained that the photo that was the subject of rumors was an edited photo. I took a screenshot with my phone and sent that image, along with a message saying that the rumor isn't true, to a group chat I was in with acquaintances who I shared a hobby with. I realized through this incident that it's wrong to share such photos, regardless of the intention or the content [of the message], and I am deeply reflecting on that.

I'm sincerely sorry that I have greatly hurt people I love because of my ignorant and rash action. I've been worried about what I should say to you and how I should say it, and I've spent very fearful days seeing and hearing the talk that kept growing and growing. During that time, I humbly reflected upon myself, and I realized once again how precious and generous all the things you gave me and the love I've received is, as a person who is endlessly lacking.

To all of you who have supported and loved me without change during this long time, I am so sorry that I cannot even express it in words, and I am sincerely grateful. I will walk each step with a feeling of heavy responsibility and a cautious mindset so that I can be sure not to disappoint you, who have believed in and waited for me until the end, and so that I can return as the Roy Kim that you supported, loved, and watched over. Thank you. From, Roy Kim.
In 2019, Kim's alleged involvement in the molka KakaoTalk scandal impacted not only his musical career but his final semester at Georgetown University as well. He missed the final month of school and was unable to attend his graduation. Close to 5,000 Georgetown University students signed a change.org petition asking the university to suspend him (even though there was not proof or evidence showing his involvement in the infamous chatroom) and to expel him if he was found guilty.
Kim, whose given name is Kim Sang-Woo, did receive his diploma.
Kim's Korean music career started in 2012 when he appeared on Superstar K4. In 2013, he rose in popularity thanks to the songs "Bom Bom Bom" and "Love Love Love." His last single, "The Hardest Part," was released in 2018.
Currently, there is no timetable for Kim's potential return to the Korean music scene… if he would be allowed to return at all if the Netizen Court of Public Opinion has a say.
—-Olivia Murray
Related Articles