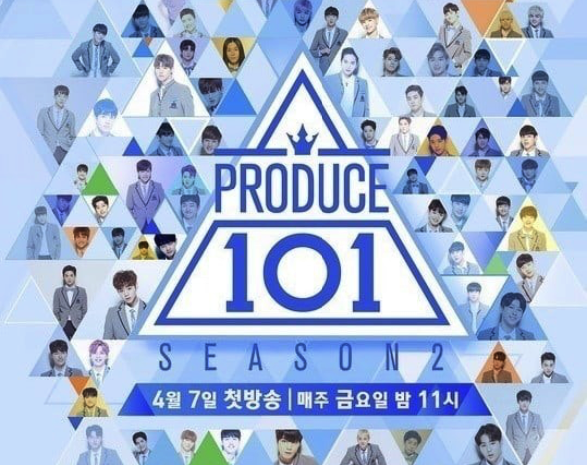 Claims
Six male idol trainees who participated in season two of Mnet's Produce 101 have come forward with allegations that a female entertainment company CEO and her younger sister sexually assaulted them.
The unnamed trainees claim the 53-year-old CEO and her sister, a company investor, touched them inappropriately and made sexual advances while they and four other trainees, two of which who are minors, were at a Tokyo Restaurant September 28, 2018. The trainees, CEO, and her sister-in-law were in Japan for promotional activities.
One of the trainees stated, "At the restaurant, the CEO and her younger sibling touched, molested, and sexually assaulted some of the trainees' bodies. We felt both sexually and personally humiliated from this."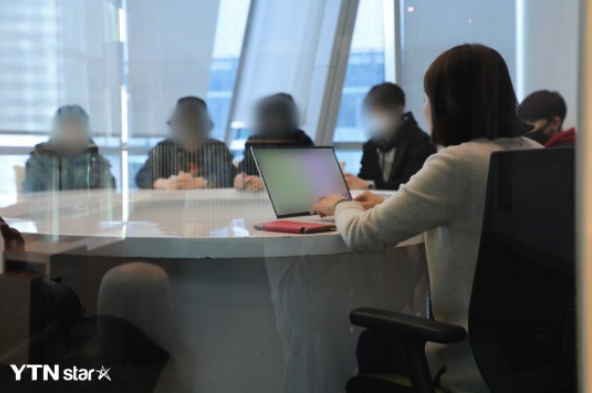 The trainees' lawyer elaborated on the alleged victims' feelings by stating, "The trainees, including the victims and the minors, are receiving psychiatric treatment. They were afraid of any secondary damages coming their way, so they sent their evidence to their company CEO and President and requested the Seoul Central District Court to suspend their contracts."
The trainees and one of the witnesses' fathers requested an interview with YTN Star. During the interview, the father, who represents the parents and acted as a guardian for the trainees, said, "We're ashamed and it's something we want to hide, but the reason why we're revealing what happened is because we don't want this to happen again to those who are pursuing the same dream."
The father also said, "The 10 boys performed in [Japan] for about a month, and at around the time they were finished, they had a dinner at a restaurant in Tokyo on September 28, 2018. [The CEO] and [her relative] molested six trainees."
The trainees also spoke during the interview and discussed what they experienced with the CEO and her in-law, who the interviewees identified as "A" and "B" during the discussion.
"At the dinner party, 'A' and 'B' sexually harassed six people, including me. It was very hard, but I was worried that if I brought it up, it would bring me down and that I would not be able to make my debut, so I let it fester. I've been receiving treatment for panic disorder since I was 17. I was getting better, but my hospital visits became more frequent after this. I've had thoughts of wanting to give up my dream of becoming a singer altogether," Trainee One said.
"I have too much mental stress. I used to always be positive and hard-working, but now I see a psychologist, and I'm also on medication." He added, "Sometimes I feel anxious, my hands tremble, and shame creeps up on me. I'm sensitive to everything, and I'm living in pain," Trainee Two added.
Trainee Four said, "I've been dreaming of becoming an idol for 10 years. After being sexually harassed, I thought I should quit. This is what I've seen and experienced in the entertainment industry, and it makes me skeptical."
Trainee five, who is a minor, stated, "This was my dream since I was a middle school student, and I thought this must be the reality of the entertainment industry. I'm having such a painful time."
The trainees claim the CEO's daughter tried to get her mother and her sister-in-law to stop harassing the trainees, but the sexual activities continued.
During the YTN Star appearance, the trainees allege that the abuse went beyond sexual assault. One of the trainees claims their devices were taken from them, so they were not allowed to contact family and friends. Another trainee said he was denied medical care when he fell ill, while another said contracts suddenly needed to be revised in order to debut.
The CEO, who has not been named, denies all allegations and states her and her in-law's innocence will be proven in court.
Season Two of Produce 101, which aired April 7, 2017 to June 16, 2017 and produced the group Wanna One, has been shrouded in controversy since airing.
Ilgan Sports reported that several trainees on the show were subject to discrimination. They also claim bullying between members ran rampant.
During the show, Maroo Entertainment's Han Jong-youn resigned from the competition following severe bullying and sexual harassment claims against him by a former classmate. Images also emerged online that showed Han engaging in underaged drinking and smoking. Regarding the bullying claims, Maroo Entertainment confirmed the allegations were true and personally apologized to the victim.
The Vibe Label's Ha Min-ho left the show and his label after screenshots of Instagram and Facebook posts by Ha showed him trying to engage with minors in a sexual manner. There were also accusations that he sexually harassed and bullied his former middle school girlfriend.
The trainees' claims come at a time where Koreans and Korean celebrities and sports stars have started to come forward with their #MeToo stories, thus calling attention to the abuses in the entertainment and sports industries.
As with all cases, those accused are innocent until proven guilty in the court of law. Stay tuned for updates.
—-Joelle Halon
Related Articles