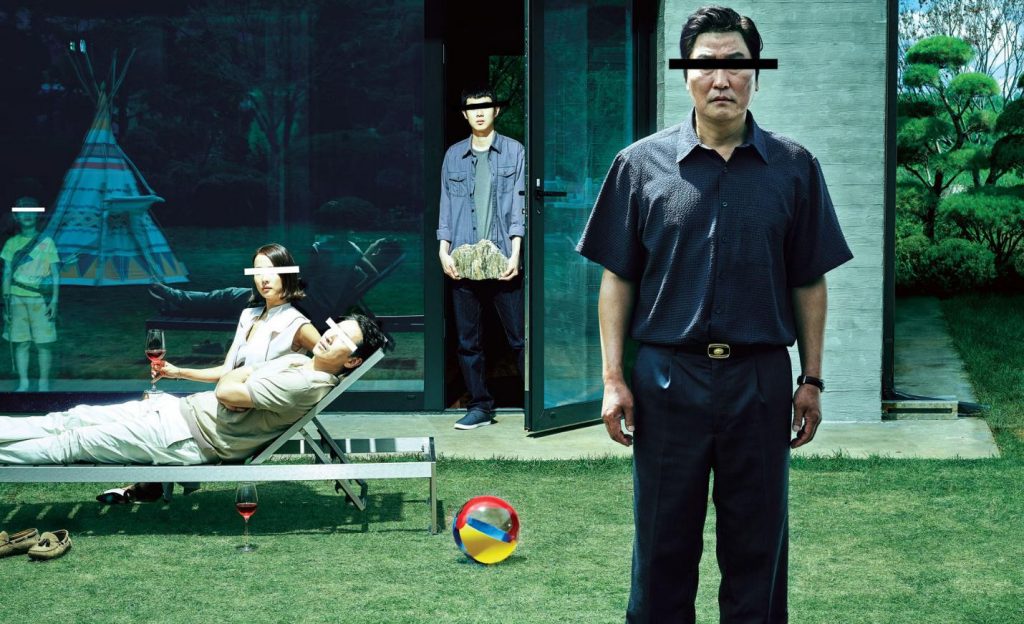 Bong Joon-Ho had a big night at the 2020 Academy Awards!
Bong's global hit movie, Parasite, took home four of the six awards it was nominated for during the February 9, 2020 ceremony.
Parasite is a dark comedy about a poor household that hatches a scheme to become employees of a wealthier family by pretending to be highly qualified for the tasks.
The film was highly rated by film critics and audiences alike, and it became a runaway favorite to win several awards during the 2019-2020 film award season internationally. However, foreign language films have a difficult time breaking into Hollywood let alone winning any awards, but Parasite has done what many have deemed impossible to some extent.
Parasite scored nominations in the Best Picture, Best Director, Film Editing, Production Design, Best Original Screenplay, and Best International Feature Film; the film won for Best Picture, Best Director, Best Original Screenplay, and Best International Feature Film.
For Best Original Screenplay, which was announced first for Parasite's four wins, Bong and Jin Won-Han became the first South Koreans to win an award at the Oscars and the sixth foreign language film to win the award.
"…writing a script is always such a lonely process," Bong said. "We never write to represent our country. But this is very personal. I thank all the actors who are here with me today for bringing this film to life."
The win for Best International Feature Film wasn't a surprise to many as the film's announcement brought a strong ovation.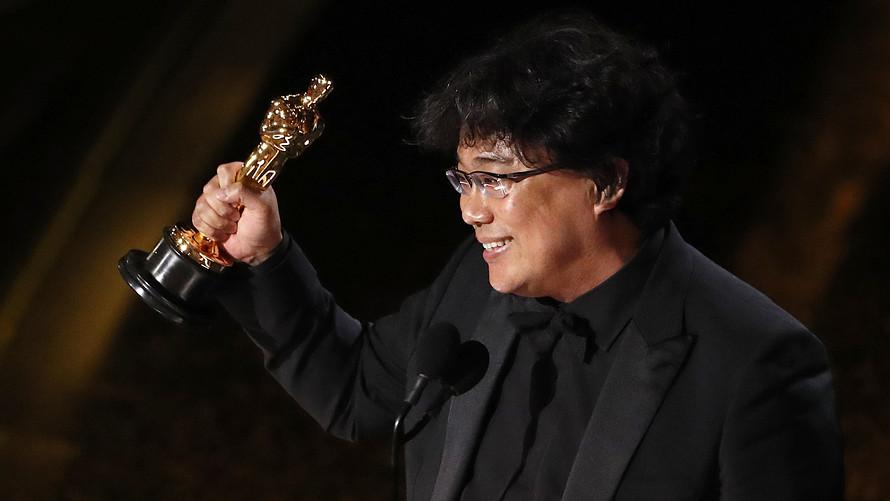 "I am ready to drink tonight," Bong said after the win. Then, Bong won the award for Best Director, which seemingly came as a surprise. He provided shout-outs to the other nominees before concluding with "Now, I'm ready to drink until tomorrow."
With his Best Director win, Bong is only the second director to snag the award with a foreign language film. In 2019, Alfonso Caurón won the award with Roma. After Ang Lee with Life of Pi (2013) and Brokeback Mountain (2006), Bong is the second director of Asian descent to earn the award, but he is the first from South Korea to do so.
With its Best Picture win, Parasite became the first foreign language film to take home the Academy's biggest award. Over the Academy Awards' history, ten international feature films have been nominated for Best Picture but failed to snag a win. Like 2009's Slumdog Millionaire, Parasite won Best Picture despite no one in the cast being nominated for any of the best acting categories. Parasite also became the first film to win both the Best International Feature Film award and Best Picture.
For an awards show that often doesn't celebrate diversity, Parasite's nominations and wins made it one of the few films starring and directed by minorities to be honored at the event. This year also marked the first time someone of Maori-descent won an Oscar with Taika Waititi's win for Adapted Screenplay for Jojo Rabbit. Waititi is the first indigenous person to be nominated for the category.
Congratulations to Parasite and Bong Joon-Ho for their historic wins! Hopefully more doors will open for minority actors, films, and directors in the future.
—-Olivia Murray
Related Articles