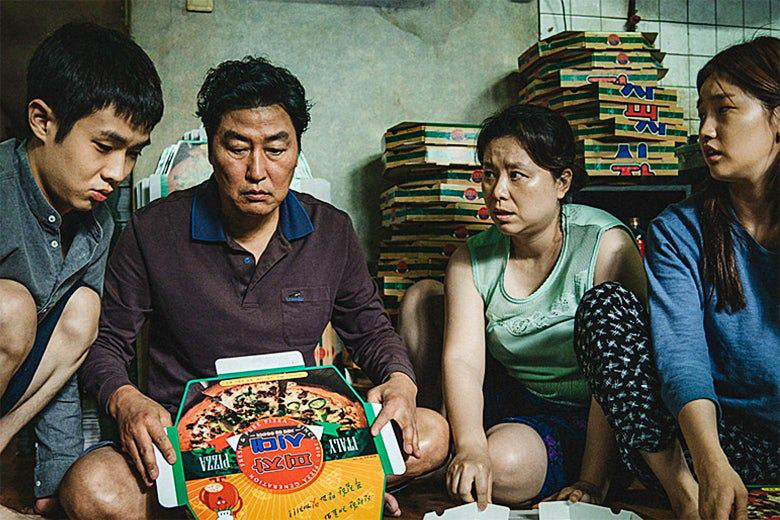 Following Awkwafina's historic win for "Best Actress in a Motion Picture, Comedy, or Musical" category, another historical win occurred!
Bong Joon Ho's global hit film, Parasite, became the first Korean film to win the "Best Foreign Language Film" award during the 2020 Golden Globe Awards. The film topped France's Les Misérables, the United States' The Farewell, Spain's Pain and Glory, and France's Portrait of a Lady on Fire.
"The film was released in October in the United States with box office results," Bong said after winning the award. "I was surprised but thought it was inevitable."
Parasite, which is a dark comedy about a poor household that hatches a scheme to become employees of a wealthier family by pretending to be highly qualified for the tasks.
"This film is about the rich and poor and about capitalism — and the U.S. is the heart of capitalism. I thought it was a natural response," Bong said. "While parasite has a very political and social message, it is such a familiar and universal story thanks to the incredible charm these actors have."
The film was a Box Office hit in the United States and abroad, and it was a hit during the Cannes Film Festival. Parasite also became 2019's best reviewed film of the year.
Parasite also earned nominations for "Best Screenplay" and "Best Director" during the 77th annual awards show but lost to Quentin Tarantino's Once Upon a Time in Hollywood and Sam Mendes' 1917, respectively.
Congratulations to Boon Joon Ho and Parasite for making history!
—-Olivia Murray
Related Articles