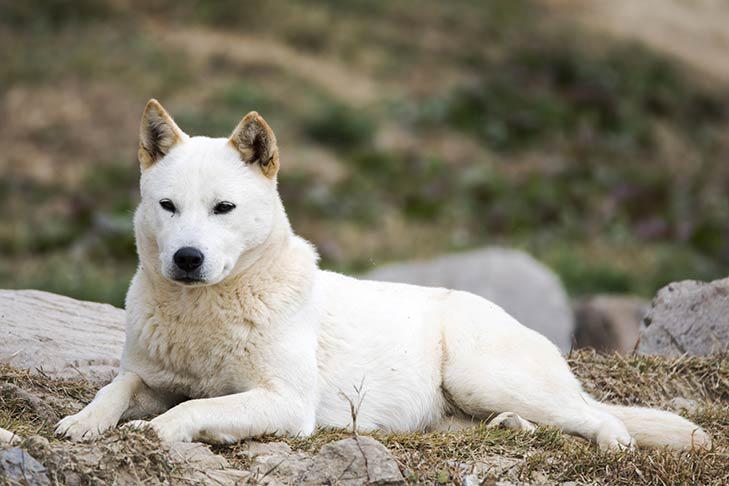 On Monday January 10 and Tuesday January 11, 2020, the 144th annual Westminster Kennel Club Dog Show will take place in New York's Madison Square Garden. The event plays host to hundreds of dogs vying for the coveted Best in Show. While it's fun to watch the annual event, there's nothing better and more loyal than the pooch right beside you if you're a dog owner.
Dogs are known for their loving hearts and loyalty, and for years, stories of their love and devotion earn viral attention whenever someone needs to hear something positive and uplifting.
Naturally, we want to celebrate "man's best friend" here at Kcrush in honor of one the United States' most popular February events by celebrating some dog stories that captivated people across the world and stem from Asia, starting in South Korea with the stories of two dogs named Baekgu (White Dog).
A Long Journey Home
In 1993, a female Jindo dog named Baekgu captivated the nation with her story of devotion toward her owner, Park Bok-Dan, an elderly woman on Jindo Island.
Park, who was 83 at the time, sold her five-year-old female Jindo to someone who, in turn, sold the dog to someone in Daejoon, located 180 miles away from Jindo Island. According to The New York Times, Park considered the dog "a hassle" due to her giving birth to several litters of puppies, which prompted her getting rid of the dog. However, it appears Baekgu didn't consider Park a hassle as she desired to return home to her.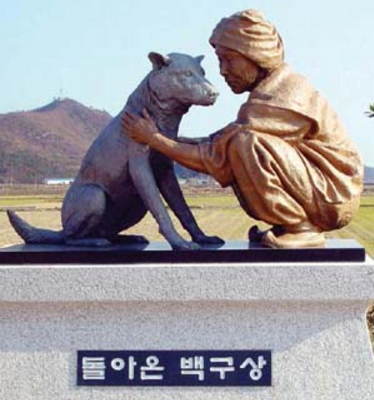 According to the story, Baekgu escaped her new home and journeyed for seven months to go back to Jindo Island to be with Park. While the dog lost weight and appeared ragged, she survived the journey and lived for seven more years with her original owner who decided to keep her as a reward for her loyalty.
Lee Ki-seo, Park's son, said, "Baekgu was there, grown thin after a long trip. Mother never parted from it again until it died."
In 2004, Jindo Country erected a statue in the dog's honor.
Baekgu's story became a South Korean phenomenon as she was honored in different ways since her tale unfolded. A musical called White Heart Baekgu was created in honor of the brave dog, while documentaries, books, games, and cartoons were created recounting her story or inspired by story.
Loyal to the End
In 2000, a male Jindo named Baekgu lived with his owner, Park Wan-Suh, on Jindo Island. Park passed away from liver disease, and Baekgu, who was four-years old at the time, appeared to have mourned his owner's passing. The dog did not eat for a week. Baekgu stayed with Park for three days until someone found his body. Park's funeral was held and Baekgu was in attendance before returning to his home where it was reported the dog refused to eat.
The Korean Jindo Dog Research Institute rescued Baekgu from the home soon after, and that is where he lived out the rest of his life. Sadly, Baekgu did not welcome any interactions with anyone besides his caretaker.
The male's Baekgu's story is a testament of love and devotion even when death occurs. While Baekgu's story was a newsmaker at the time, his actions didn't spread as wide as the female Baekgu's story, but those on Jindo Island are aware of his loyalty.
Dogs continue to amaze people with their love and loyalty. Please check out the rest of the stories as we celebrate dogs all week!
Photo cr. AKC, National Purebred Dog Day
—-Olivia Murray
Related Articles