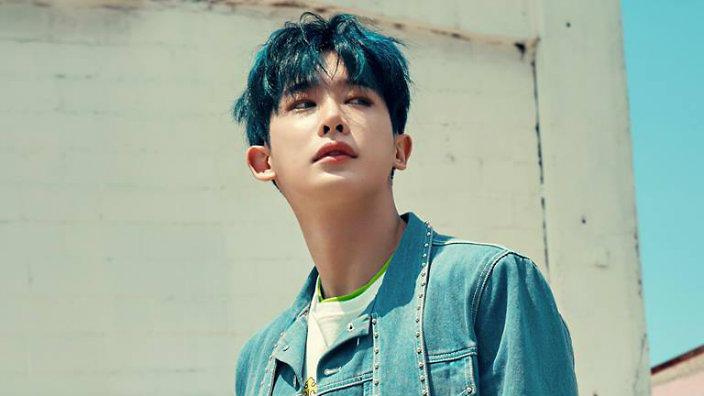 A few months after allegations surfaced that former Monsta X member Wonho committed theft and smoked marijuana, the investigation into the K-Pop concluded with the police finding him not guilty of the charges. Starship Entertainment released a statement confirming the news.
Hello, this is Starship Entertainment.

Back on March 10, the illegal drug crime division of the Seoul Central District Police office concluded all illegal drug investigations involving former MONSTA X member Wonho, acquitting him.

Back in late October of last year, Wonho was accused of having abused the illegal drug marijuana, and the Seoul Central District Police promptly launched an investigation regarding these accusations. Wonho participated actively and diligently throughout the investigations which followed including the necessary substance examinations. In the past 5 months, the police were unable to discover any evidence to find Wonho guilty, and as a result the investigation came to a conclusion as of March 10.

Outside of the above facts, Wonho and Starship as an agency would like to once again apologize to the fans for causing great concerns. We also relay our sincerest thanks to fans both in Korea and abroad, who sent their support while patiently waiting for the investigation results.

During the investigation period, we advised that Wonho keep his public appearances to a minimum and aided Wonho so that he would not be wrongfully accused by pairing him with a legal representative, also waiting for the final police results throughout this time. Now, we promise to support Wonho to the fullest so that he can continue to walk the path he would like to go. Thank you.
Following the news, Wonho spoke to Dispatch.
"I still can't forget our fans. I am full of regret," Wonho said. "Just feeling like I should have done better for them? I just wanted to say I'm sorry, which is why I did this interview."
"I did not smoke marijuana," he added. "The investigation is underway. When my innocence is proven, please tell my story. I want to apologize, and I want to clear misunderstandings. I want to ask for forgiveness."
During the interview, Wonho discussed his impoverished upbringing and the issues he faced in his youth and falling into the wrong crowd.
"I don't want to blame them," Wonho said. "Because it was my choice. It may sound like an excuse, but I was immature. It was my fault. I was in the wrong. I'm sorry."
He also discussed meeting Jung Dae-Eun and mentioned how she helped him realize his dreams.
"We became close friends quickly. We worked as fitting models together. She helped me a lot, and she supported me a lot in my dreams to become a singer."
Wonho admitted that he had failings growing up, but smoking marijuana was not one of them.
"I was at fault, but there were also misunderstandings," Wonho said regarding the allegations against him. "Of course, I realize we can't turn back time. Not everyone who grows up in an environment like mine ends up on the wrong path. When I was on probation, I did a lot of self-reflection."
Now that's he's clear of the charges, it's unclear what Wonho's plans are currently. Starship's vague statement doesn't make it clear if Wonho will re-sign with the agency or return to Monsta X.
Photo cr. SBS Australia
—-Olivia Murray
Related Articles