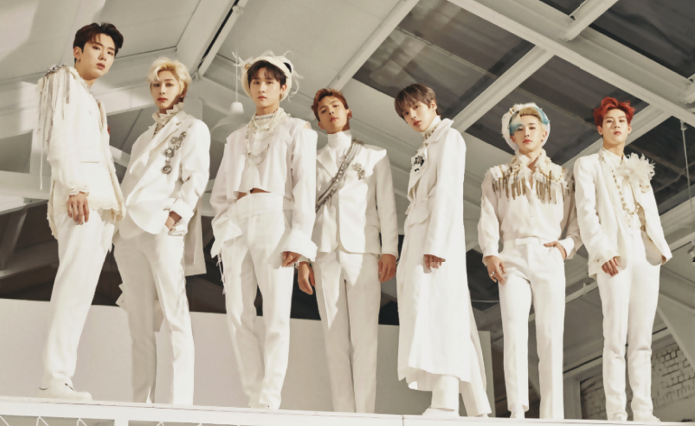 Another Korean artist has signed with an American agency as Monsta X now has an exclusive contract with America label Epic Records.
Epic Records is home to Camila Cabello, DJ Khaled, Chevelle, Busta Rhymes, Fifth Harmony, French Montana, Fiona Apple, Maria Carey, Ozzy Osbourne, Meghan Trainor, Sara Bareilles, Sade, and many others.
Monsta X's representatives confirmed the signing May 28, 2019. Epic Records, which is based in Los Angeles, will handle the group's English-language recordings and global distribution for countries outside of South Korea.
[#MONSTA_X]
We are unbelievably excited to share that we have officially joined the @Epic_Records family! #MONSTAX #EPICRECORDS pic.twitter.com/Dx4KkRTQSD

— 몬스타엑스_MONSTA X (@OfficialMonstaX) May 29, 2019
In a statement, Monsta X said, "We are thrilled to join the Epic Family alongside some of the artists we admire the most. This is like a dream come true and we still can't believe that this is happening to us. We can't thank our Monbebe enough for their endless support and for making everything possible."
"K-pop has indelibly impacted the global conversation and influenced culture everywhere," Epic Records Chairman and CEO Sylvia Rhone said. "At the top of that conversation, you'll find Monsta X. They're ushering the genre into the future with an original style befitting of their experience, passion, and diverse influences. We're honored to welcome them to the Epic Records family."
"The boys are super-excited," Monsta X's US manager Eshy Gazit said. "They are so modest and incredible human beings. They truly deserve the world. I'm beyond excited. This is a major part of a bigger plan that we've been working hard on for over a year now."
The Epic Records-signing is one of the many positive turns the group has experienced in the non-Korean market. On Saturday June 1, 2019, Monsta X will leave Korean soil to embark on the international leg of their third world tour with several stops in the US along the way. On May 27, 2019, the group also featured on the US cartoon series We Bare Bears, making them the first K-Pop group to be animated for a US TV show. They're also the first K-Pop act to perform at the iHeart Music Festival this coming September in Las Vegas.
Monsta X have also hinted at more music coming soon. Perhaps fans could look forward to some English tracks soon as the Epic Records signing indicates?
"Many surprises are prepared for Monbebes from Monsta X. They genuinely do everything they can to give back the love to fans. It's probably the most amazing and symbiotic relationship in the world," Gazit said.
—-Olivia Murray
One response to "Monsta X Sign with Epic Records"
Related Articles