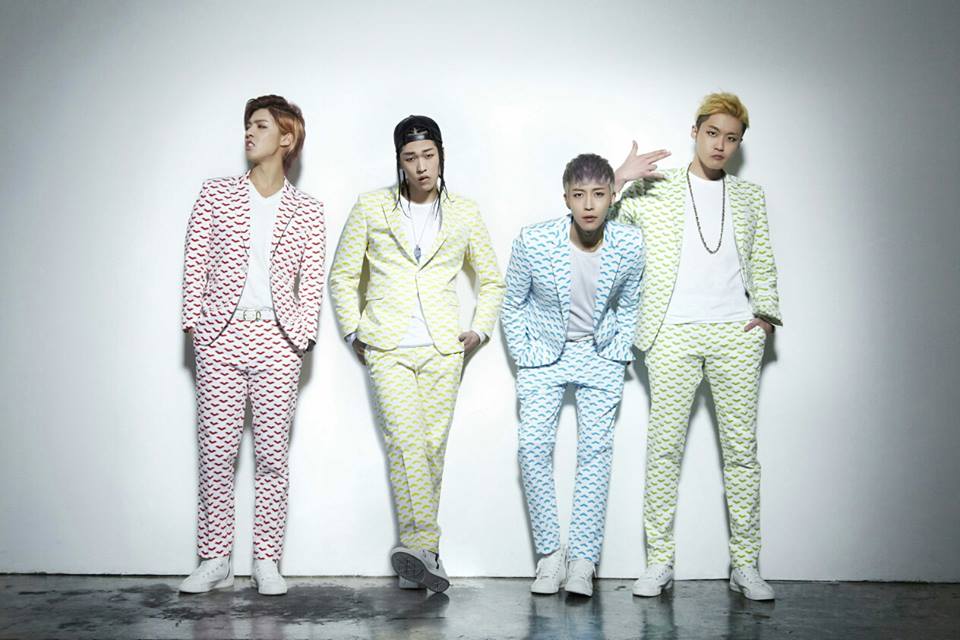 A photo of the M.I.B. quartet from 2014 from their Facebook page @officialMIB . From left: Kangnam, Young Cream, 5Zic and Sims.
Kpop's Men of Hip Hop
Most Incredible Busters (M.I.B) first met audiences in 2011 debuting as a group with their single 'G.D.M. – Girls, Dream, Money'. As a lead up to their debut as a group, the quartet members released solo singles showcasing their music abilities under the premise that they were strong individual artistes on their own, combining their talents to provide audiences with powerful new music.
The group comprising Kangnam, 5Zic, Young Cream and Sims, was active from 2011 until 2014, releasing two studio albums, two EPs, and seven singles as a group. Despite interest from fans and their unique brand of catchy yet edgy tunes, they didn't quite manage to garner the support needed to sustain their existence as a group, attaining their best chart position at only no. 14 with their E.P. 'Money In The Building'.
Marred by tragedy
The group suffered a setback in April 2012, when a fire broke out in their dorm, taking the lives of three stylists and delaying their comeback activities and the release of their E.P. 'Illusion'. Eventually, the group recovered their momentum and began their first tour in Japan, in 2013, successfully selling out concerts in Osaka, Nagoya, and Tokyo.Their last music release as a group came out in March 2014, comprising their second studio album, 'The Maginot Line' and the music video for the title track, 'Chisa Bounce'. Three years later, their management agency, Signal Entertainment officially announced their disbandment in January 2017.
Latest endeavours
Although the group were still together from 2014 – 2017, the members were more active in individual efforts such as releasing solo music and participating in tv variety shows during that time. Since then, there's hardly been any news of the members in the media with the exception of Kangnam as detailed below.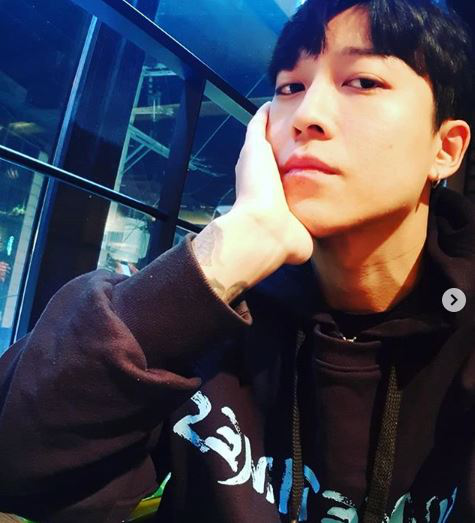 5Zic's latest photo from his Instagram account @zick_jasper.
5Zic, now known as Zic-Jasper, still lists rapper and producer on his Instagram bio and regularly updates his account with photos of himself indicating he is still active in the music scene. However, it doesn't seem like there has been any new music releases since his 2016 single 'Primetime' which is available on iTunes.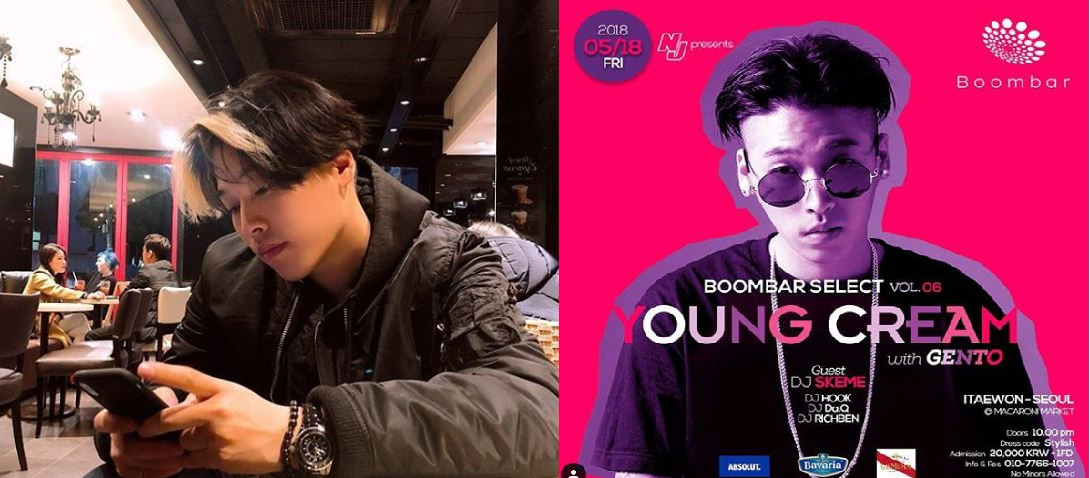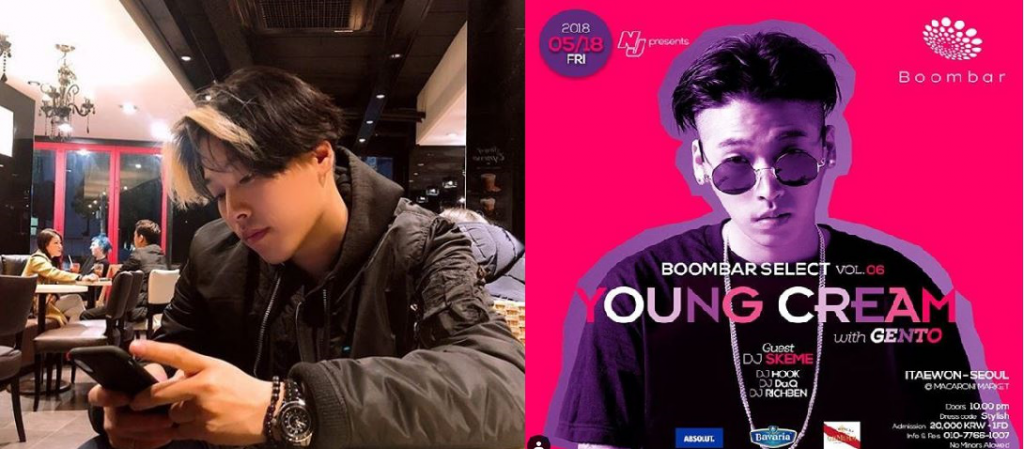 A recent photo of Young Cream and promotional poster of a recent live performance from his Instagram account @042cream.
Young Cream, now a solo rapper and producer, continues to make Hip Hop music and last released several singles and music videos in 2017. His music is available on iTunes and Soundcloud and he actively updates his social media accounts on new developments such as live performances and music collaborations.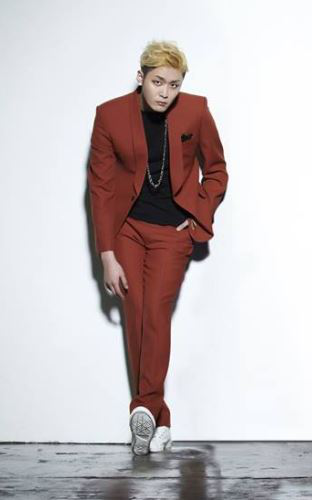 Sims' photo from his days with M.I.B.available from the group's official Facebook page..
Sims, whose real name is Sim Jong-Su has dropped off the radar since we last heard from him in 2015. After releasing a solo song titled 'Reset' in 2014 and sharing personal news of being in a relationship with a non-celebrity in 2015, there were no longer any updates from this rapper and lyricist. His last known Instagram and twitter accounts @sims9102 are also currently no longer active.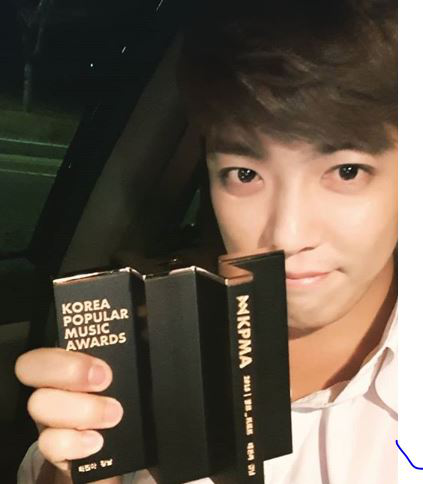 Kangnam's recent photo shared on his Instagram account @kangkangnam.
Kangnam, easily the most recognizable member of the group due to his many tv appearances, remains active in tv and music. A talented comedic presence on variety shows, he has also dabbled in acting and hosting. His Japanese and Korean heritage has also been an asset to this multi-faceted talent as the multilingual performer is active in Japan and has previously taken up the mantle of honorary ambassador for the fourth KCON music festival when it was held in Japan for the first time in 2015.
Musically, he is currently active in the trot genre, teaming up for collaborations with trot legend Tae Jin Ah. He has previously stated in a 2018 interview that although he has won awards for his work on tv variety shows, he wishes to win for his music too. He also shared his thoughts on M.I.B.'s lackluster success being a result of the group's unclear identity as they were past the age of idols nor were they really idol-like.
—-Fie Fed
3 responses to "Meeting Up With M.I.B In 2019"
Related Articles