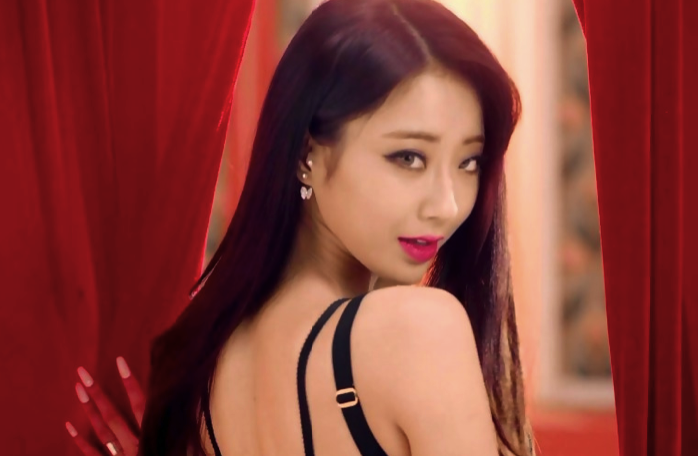 On July 31, 2019, former 9Muses member and current soloist, Kyungri, has left Star Empire after seven years with the agency. Via a statement, he company confirmed that Kyungri has opted not to renew her exclusive contract.
Hello. This is Star Empire.

We are informing you that our exclusive contract with our artist Kyungri has ended as of July 31, 2019.

We recently spent a long time engaged in serious conversation ahead of the expiration of our exclusive contract, and after careful discussion, we have decided not to move forward with contract renewal.

After joining 9MUSES as a member in 2012, Kyungri has been peerless in working hard and doing her utmost in her activities. She had a precious and meaningful relationship with our agency, in which we went through both good and bad times together.

We sincerely thank Kyungri for spending the past seven years together with us, from 2012 up until now.

We also want to thank the fans who have always given their love and support to Kyungri and who were with her for the entire time during which she was with our agency.

Although our time together has ended, we will be sincerely cheering Kyungri on as she walks her own path in the future.

Thank you.
Kyungri seemingly left the company and allegedly threw shade at them using a meme featuring Inuyasha characters Kagome and Inuyasha. Fans captured the now-deleted post and shared it on Twitter.
NOT KYUNGRI POSTING THIS ON HER INSTAGRAM STORY TO SHOW HER LEAVING STAR.. pic.twitter.com/1FCbQohCyy

— connor #ThankYou9Muses (@kyungrismaid) July 31, 2019
THE DUB IS SO SHADY… i love her so muchhh pic.twitter.com/nMRqfrpC3b

— connor #ThankYou9Muses (@kyungrismaid) July 31, 2019
The clip, which comes from Inuyasha season 6, episode 128, has become a popular meme over the years and is often used as a joke for people leaving work. However, it has taken on a whole new spin since Kyungri's use.
Kyungri joined the agency in 2012 as a new member of 9Muses. The underrated girl group disbanded earlier this year.
—-Olivia Murray
Related Articles