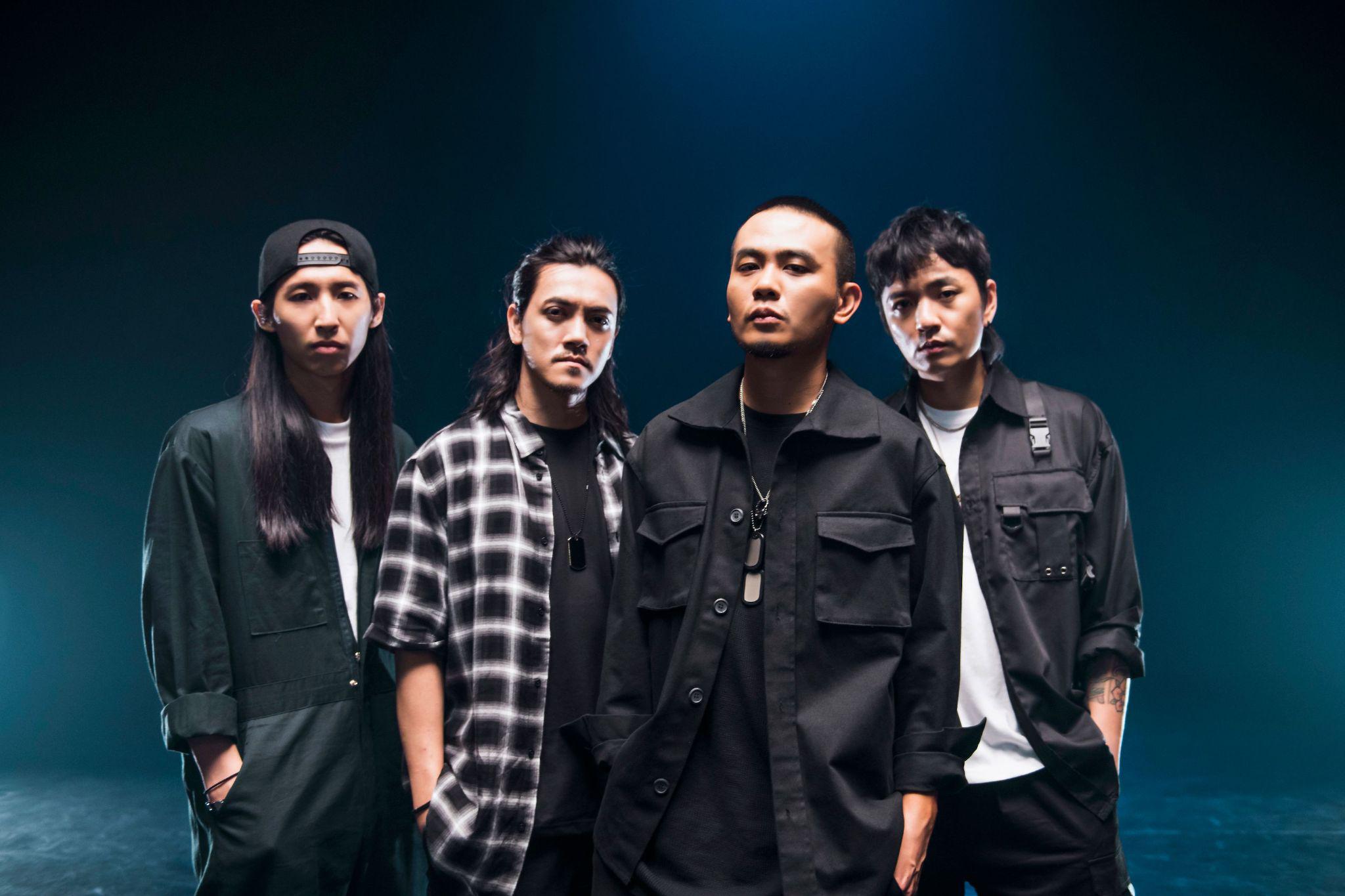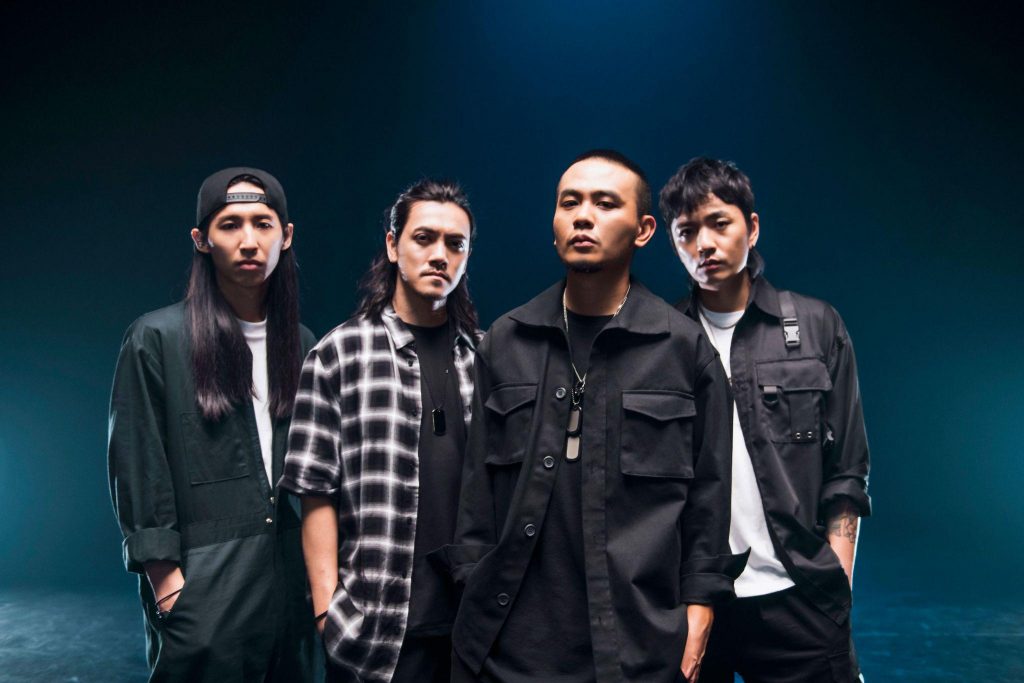 (From left to right: KG, JC, Sam, ORio)
Fire Ex. is a rock band from Kaohsiung, Taiwan, founded in 2000. Their music is in Taiwanese and Mandarin Chinese. The members consist of Sam (lead vocals), ORio (guitar), JC (bass), and KG (drums). Fire Ex. is known for their activism in supporting Taiwanese independence.
We thank the members for this great interview and wish them all the best in their career!
Hello, Fire Ex. members. Would you please introduce yourselves and your position in the band to our readers?
Hello, Kcrush. We are Fire EX.!
Formed in Kaohsiung, Taiwan, in 2000, Fire EX. is made up of lead vocalist Sam, guitarist ORio, bassist JC, who were classmates in high school, and KG stepped in as the drummer since early 2019.
Tell us how you got together to form the band. Was it your dream to become musicians from a young age?
We formed Fire EX. during our high school years. At that time, we just wanted to hangout and play music together, and seldom thought about our future or career.
What kind of vocabulary would you use to describe your music?
Taiwanese, Courageous, Passionate, Empathetic…
Please reveal some of the musical artists or musicians who inspired you and your sound?
Green day, Blink 182, Sum 41…
Tell us what you've been up to recently.
Due to the public health concerns over the coronavirus, SXSW 2021 came back as an online festival. We're so excited to take part in the "Taiwan Beats" showcase.
It is our pleasure to join the Taiwan Beats showcase. To perform at Taiwanese iconic attractions, varied from mountains, traditional factory, indoor shrimp fishing to Taiwanese temples. The experience of playing in a traditional factory is so amazing that it is beyond words.
What do you like most about performing and making music?
We can grow together, and share our life experiences not only with band members but also with the fans.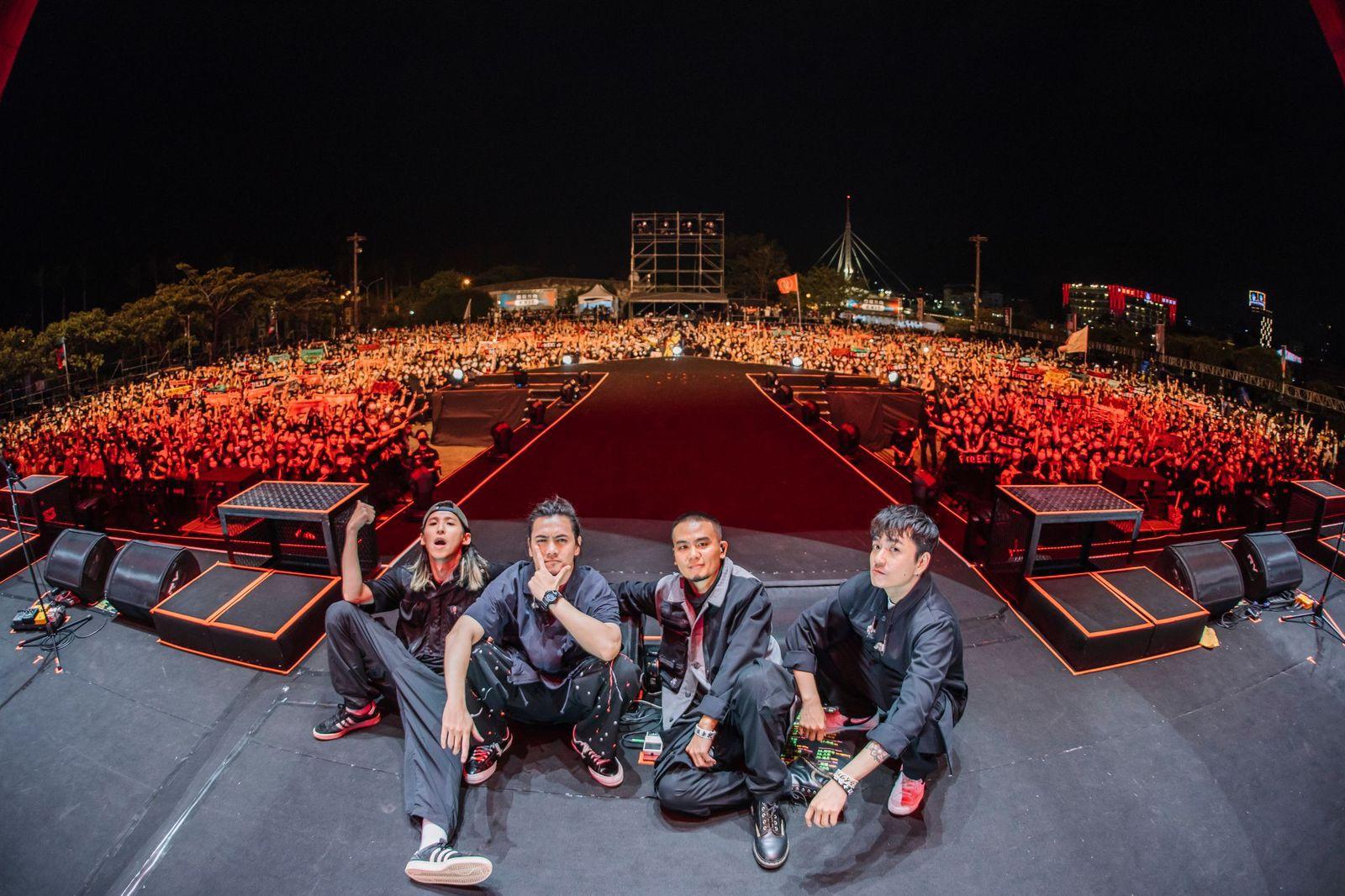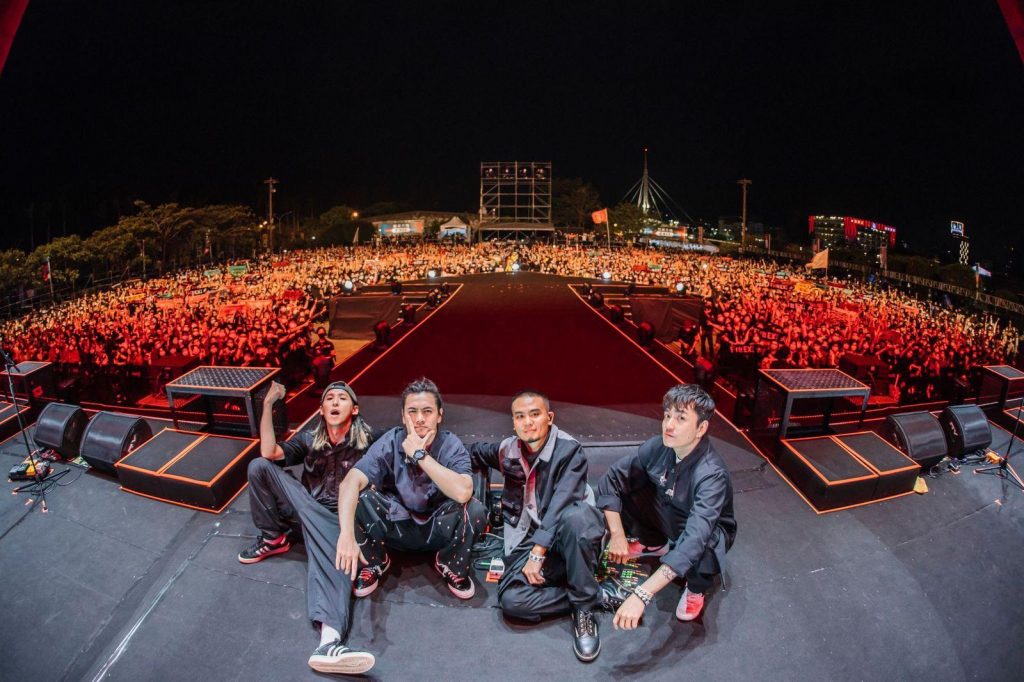 *Name just one song that you enjoy the most to perform and why.
It's so hard to choose only one song! "Cycle of Freedom Soul" is a song with strength and speed, which is so great to perform, and we can blow off steam at the same time.
"A One and A Two" – We are very satisfied with the lyrics and the arrangement, and we love that the rhythm of the show is slow then fast when we perform it.
Please enlighten us on some of the social activism work that you are involved in.
– The Sunflower Student Movement.
"The students' occupation of parliament was in a bid to prevent the passage of an agreement allowing for freer trade in services with China. They argue that the pact was negotiated in secret and will allow China to gain greater political control over the island" – from The Economic.
The Sunflower Movement kicked off in March of 2014 when Fire Ex. was asked by the students of Taipei University of Arts to write the song "Island's Sunrise."
– The Freedom of Speech Day.
In 2016, the Executive Yuan announced that it will be April 7th. The purpose is to commemorate the spirit of sacrifice by Cheng Nan-jung, the founder of "The Freedom Era Weekly." On December 10, 1988 (International Human Rights Day), the "The Freedom Era Weekly" promoted the Taiwan independence movement; Cheng Nan-jung, the founder and editor-in-chief of the magazine was accused by the government for intending to split the country, and on January 21 1989, he received a summons for the crime of rebellion from the court. For the idea of ​​"Struggle for 100% Freedom," he resisted arrest and setting himself on fire in support of freedom of speech.
To remember The Freedom of Speech Day, Fire On Music Co. LTD., participate in holding the annual event and Fire EX. performed in the event many times.
Outside of music, what do you like to do for leisure?
Sam: I exercise and have family time.
ORio: Play videos/mobile games… play with Kirby (my cat).
JC: Exercise and eat ramen.
KG: Play with cats.
What do you normally do to release or handle stress?
Exercise or do nothing and just take a rest.
At which country or venue do you most enjoy performing?
Our home – Kaohsiung, Taiwan.
Would you have any advice for people who wish to start their own band?
Start right now, give it a try or you will never know.
-J.Chung.
#FireEx #Taiwanese #CycleOfFreedomSoul #AOneAndATwo #hardrockband #SXSW2021 #TaiwanBeatsShowcase #KaohsiungTaiwan #rockband #
Related Articles