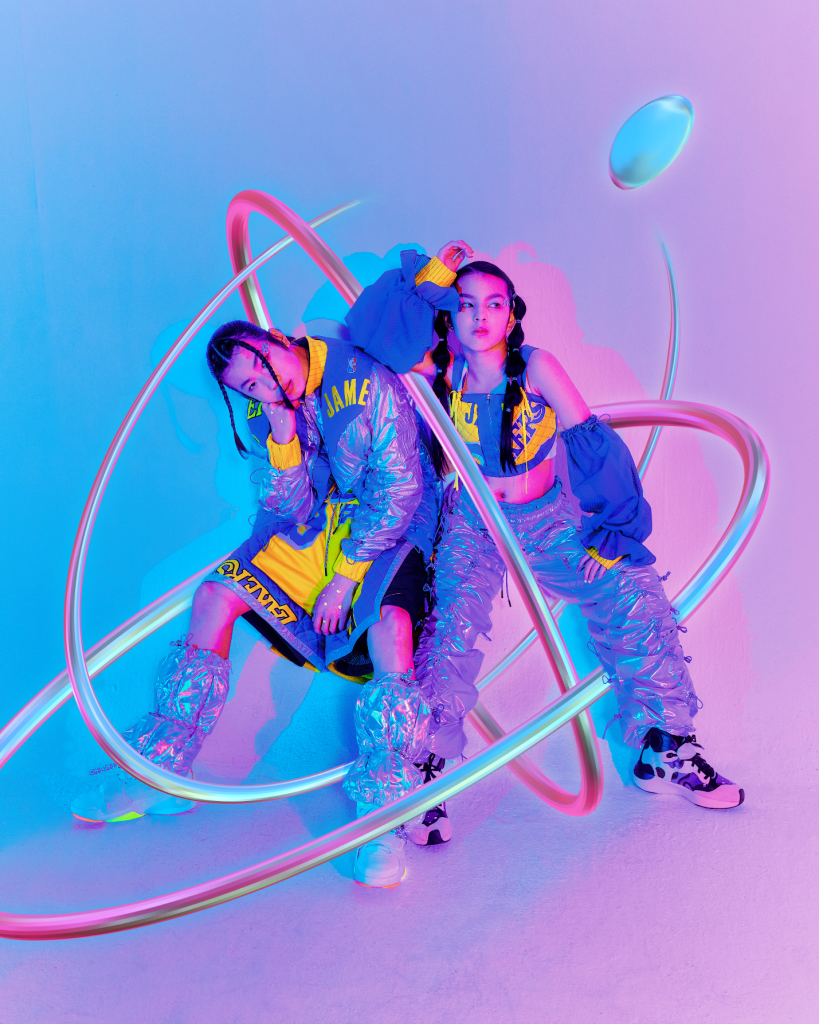 ChoCo1&2 is a Korean group under ChoCo Entertainment, consisting of members Jake(Ye-chan), Anpan, TJ(Taejo), who possess performance skills, instrumental play, producing, and DJing abilities. They are entitled as a "project-type group," capable of forming units freely to cater to the fans' needs. Currently, the lineup of ChoCo1&2 is not yet finalized, and they plan to complete the boy group ChoCo1(leader Jake) and girl group ChoCo2(leader Anpan) through auditions, seeking the best combination of members for each unit.
[인터뷰 질문 한글]
Please introduce the ChoCo 1&2 team to our readers. Specifically, what's the difference between each unit of ChoCo 1 and 2, and who are the members of each unit?
Jake: Hey, KCrush readers, what's up! It's Jake, the leader of ChoCo1! ChoCo1 is a boy group and ChoCo2 is a girl group, but we're bound to fixed members and concepts. We're like Avengers – always ready to switch things up and adapt to different concepts. We showcase each member's strengths in various ways, making us a super versatile group!
TJ: Hi, everyone! I'm TJ from ChoCo1! Yeah, we may be divided into the boy group, ChoCo1, and the girl group, ChoCo2, but we've got some exciting unit activities with a mix of 1 & 2 coming your way, starting with the album of ChoCo 1&2 <ChoCo Takes Hollywood> – our music album of the reality show "ChoCo in Hollywood", where we showcased ChoCo1&2. Not all the members are set and we're still on the hunt for new members through auditions!
Anpan: Hey there, KCrush readers! Anpan here, leader of ChoCo2. ChoCo1&2 are a team of members with unique charms and skills.
Please briefly introduce the "ChoCo Takes Hollywood" album released in June.
Jake: This album is like a diary of our first experiences in the USA. We made songs based on those adventures. Since the tracks cover various genres and moods, you can enjoy them anytime without getting bored. My favorite is, '85 IN', and the title song, it's got that energetic vibe that gets you pumped no matter where or when you listen to it. You should totally give it a go and have a blast!
TJ: It hasn't been long since the album dropped, but we spent years preparing for it. Yeah, it was a long journey, and we even had some tough times battling COVID during the recording process. But after the album's release, it felt like all that hard work and practice paid off big time. We poured our stories as its order into this album, so if you listen to all the tracks in order, you'll get the full experience. Personally, 'Pink Drive' is perfect for watching the sunset, and 'Like Ayye' is the ultimate sing-along jam to enjoy with your friends. But honestly, all the songs are awesome, so give 'em a listen!
Anpan: "ChoCo Takes Hollywood" is an album featuring ChoCo1&2 unit. It's got addictive reggaeton beats in "Fruity Loops", powerful energy in "Freeze" with that booming rhythm, and "Pink Drive" is perfect for those late-night drives. And there are 10 more tracks with different genres! It's such a fun and diverse album, you'll have a blast listening to it, trust me!
What are your next action plans? Can it be revealed which units will be active?
Jake: So, we just came back from Thailand, and the fans there showed us so much love! Now I really wanna visit even more countries and share our music with the world. We've been practicing with different formations, so who knows, maybe there'll be another unit coming up. But one thing's for sure, we'll always bring something fresh and different to the table!
TJ: Yeah, besides our regular performances, we're also exploring band and DJ sets, so we can show you guys even more variety in the future. We're working hard and preparing a lot, so thanks for your patience. And don't forget to check out "ChoCo Takes Hollywood" album, we can't wait for you to hear it!
Anpan: We're putting in the effort to showcase ChoCo2 in our future activities too! So stay excited and keep cheering for us! You won't be disappointed!
Along with your pre-debut (or the first public appearance), you approached viewers with the reality show "ChoCo In Hollywood." How was the filming in general? What was most challenging and what are the things that you couldn't show us during the show?
Jake: Yeah, there were some embarrassing moments from when I was younger, but seeing the whole timeline from first being in ChoCo and beyond, it feels just odd. This opportunity makes me feel like I can keep growing. I'll do my best to evolve as an artist. English interviews were a bit challenging, but I'm going to study even harder so I can do all interviews in English!
TJ: The videos we've released during our time in ChoCo, just like the album, captured five years of memories. It's not just the fans, even we had a blast watching our journey together. From when we knew nothing as kids to the growth through hard work, it's been a fun ride looking back, remembering the fun parts more than the difficult ones.
Anpan: "ChoCo In Hollywood" is a reality show that captures all the members' efforts and growth. I've got to admit, watching the last episode, I found myself unexpectedly shedding tears. The challenging part was expressing everything accurately in Korean during the interviews. So I'm really working hard on improving my Korean language skills.
How did you feel meeting Jamie Foxx and celebrities while filming?
Jake: When he first came, I felt such an incredible energy. It was like Jamie Foxx's amazing experiences were sprinkled all over me like perfume. Inspired by Jamie Foxx, I made a decision to be someone who doesn't back down, overcomes fears, and takes on any challenge. No fear!!
TJ: Meeting someone I had only seen in movies was mind-boggling, and I couldn't tell if it was real or not. His advice to not be afraid and give it my all made me humbled and even more passionate. He said he would be like our uncle, I feel very assured!
Please tell us about the meaning of the team name ChoCo. Does the "Cho" come from ChoPD?
Jake: ChoCo is a simple word that everyone around the world can easily remember. We decided to use our company's name as our team name as well to make it easier and more active for us to communicate with our global fans!
TJ: ChoCo is actually super sweet and delicious, right? We also want to create music that's as delicious as ChoCo, something that everyone can enjoy, and share positive energy with our fans through our music. And Cho could be that from ChoPD too(laughs). In any case, Cho means doing good music!
Anpan: ChoCo is such a great name because no matter which country or person, they can call it "ChoCo." At first, I didn't know the exact meaning, but since "ChoCo" is one of my favorite foods, I was delighted when I first heard the name "ChoCo."
Were you nervous at your first stage? Please reveal how you felt then.
Jake: I was really nervous. I knew I would be nervous, but the stage was even more overwhelming and grand than I had imagined. I had thoughts like, "Can I really perform here?" But I believed in myself and enjoyed the stage. Anpan being there with me gave me more strength, and we were able to decorate the stage beautifully.
TJ: It was the second stage for Ye-chan(Jake) hyung and Anpan, and "Freeze" was my first stage. I wondered if Ye-chan hyung and Anpan felt nervous like this too when they performed. But once I got on stage, I actually didn't feel nervous and had fun, as if I was just doing a fun practice. It still amazes me that I'm on the same stage where great artists performed.
Anpan: Having the opportunity to stand on a stage that I had only seen on TV or YouTube when I was young was unbelievable. I was so nervous and tense to the point where I couldn't even speak properly. There were so many cameras, and during rehearsals, I didn't know where to look, so I was quite lost.
You're currently students while working as artists. What is the best thing about going to school?
Jake: Spending time with friends is the best thing. Being in ChoCo allows us to spend a lot of time with each other. At school, we get to interact with different friends we wouldn't meet here, and it's refreshing. There's always something new to learn.
TJ: I love playing soccer, so I really enjoy the weekly time I get to play with my friends. Also, I recently passed the band audition and now I play the guitar for the band. It's a new experience playing with people other than ChoCo members.
Anpan: Lunchtime is my favorite. At my school, we have days like "Thai food day" where they serve various foreign cuisines. Among the Thai dishes, Som Tum was the most delicious. My school meals are so tasty that I don't want to go to middle school. (laughs)
What is the intensity of ChoPD's training?
Jake: Our lessons are so enjoyable and engaging! We can have fun while still learning during the training. It challenges us to think about things we might not have considered before, which is pretty awesome. It's like a positive and exciting training session for us.
TJ: When we first joined, ChoPD taught us rap lessons. It was really cool because he guided us on how to express our stories through music and we got to discuss different songs from various eras. Now, we have different teachers for each subject, and they're all great! We are receiving training in a way that doesn't put too much strain on our school life!
Anpan: We have classes in singing, dancing, and so much more. There are lessons on various instruments, acting, writing, and monitoring. The best part is that the training schedule and intensity are adjusted to fit each of us, depending on the personality and strengths, so we handle it all comfortably without any pressure.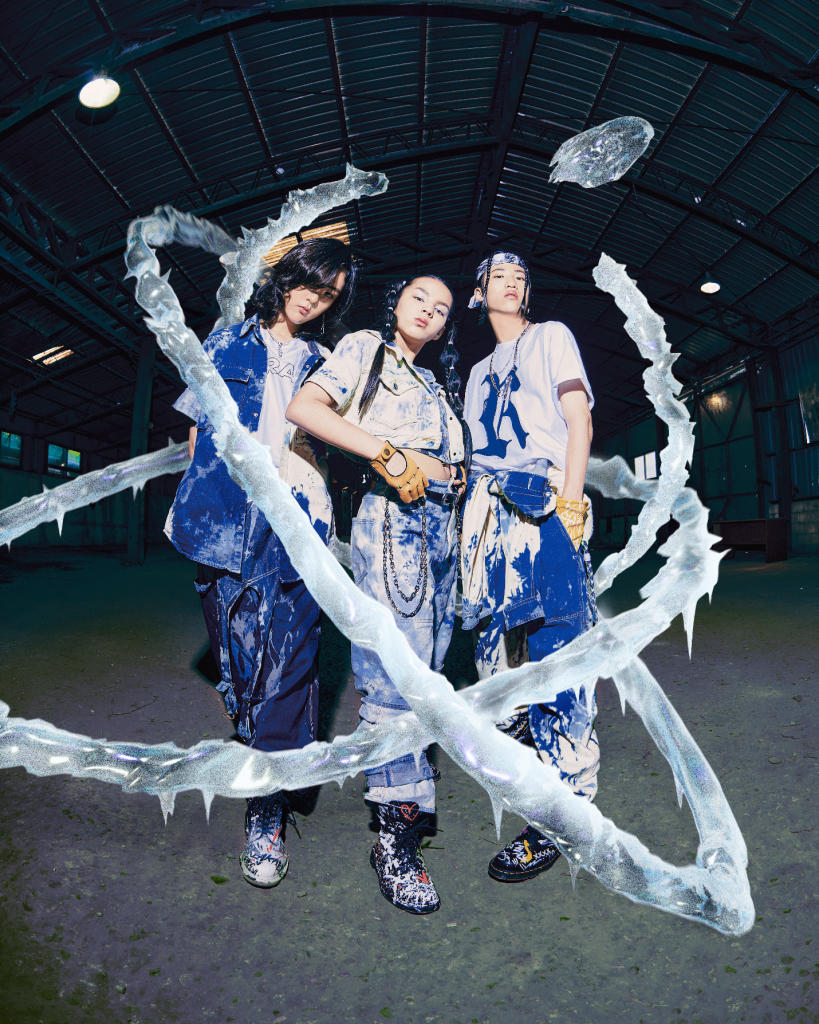 Can you share your timetable for a normal day? In particular, about the average practice time per day?
Jake: After school, I usually arrive at the training center around 3-4 PM to attend practice and classes. During vacations, I come in around 10 AM for stretching and physical training. We have various music-related lessons like vocals, dance, recording, guitar, drums, and more. Additionally, we learn essential skills for becoming better artists, such as language, personality, and monitoring classes. Typically, everything wraps up around 10 PM.
TJ: When I'm attending school, I finish around 4-5 PM and head straight to the training center. I plan out my day, and then I dive into lessons and practice. There are many different classes, but I particularly enjoy instrument lessons like guitar and DJ training, and I put extra effort into them. I also love the monitoring classes, where we watch our performances and have discussions.
Anpan: Our daily schedule varies, but most days, I arrive at Choco after 3 PM. I start with vocal exercises and stretching to warm up our bodies. Then, we have classes and practice until around 10 PM. Once it hits 10 PM, I head straight home.
What do you all of Choco Entertainment often do when you get together?
Jake: We're comfortable enough with each other that we don't even need to say anything. We just do what we want, and sometimes we shoot TikTok videos or have freestyle dance battles.
TJ: We often watch YouTube videos together, like artist performances and concerts. We also sometimes brag about our strengths.
Anpan: Usually, during dinnertime, we eat together and have a lot of conversations.
What is the hottest snack/dessert among the members these days?
Jake: Mint chocolate candy is the hottest one, and it's the candy that Anpan brought from Thailand. When we were there, I suddenly remembered it, so I bought several of them.
TJ: I'm more of a rice person than snacks, but Ye-chan hyung loves jelly. Anpan likes candies.
Anpan: After trying delicious Thai milk tea during the filming in Thailand, we often have it in Korea too. Besides milk tea, I'm selecting various traditional Thai snacks that the members haven't tried yet. I hope they will like the snacks that I enjoy.
Have you ever been to noraebang(singing room)? What is each member's favorite song at noraebang?
Jake: Three months ago, Taejo(TJ) and I went to a noraebang in Hongdae. Taejo sang 'My Style,' and I sang Travis Scott's 'Goosebumps.' We enjoyed the noraebang without any worries, feeling like we were on stage.
TJ: Yes, I've been to noraebang a few times with Ye-chan hyung. He likes singing NewJeans songs, so we kept singing their songs. I sing a lot of ChoPD's songs, especially 'My Style' and 'Friend(친구여).'
Anpan: I haven't been to a Korean noraebang yet. I really want to go to one with the members soon!
What areas does each member want to challenge in the future?
Jake: I want to take on new challenges as an actor and try dance battles. I want to go beyond the typical idol image and express myself in various ways.
TJ: I have a desire to produce bands or performances while playing musical instruments. After gaining more experience, I would love to work as a music director.
Anpan: I want to try my hand at modeling and acting. I had a brief experience in acting when I was younger, and I'm currently taking acting lessons at ChoCo. If I have the chance, I'd like to challenge myself again in the future.
What would you like to say to your fans and to our KCrush readers?
Jake: We'll continue to bring you more exciting things, so please always look forward to it. With just a headset and earphones, you can meet us anytime and enjoy our music and performances together. Even though we're far apart, we're honored to receive so much love and attention. Gracias por todo! This was Jake, the leader of ChoCo1.
TJ: We'll work even harder as ChoCo1&2, so please continue to support us with your love and cheers. Thank you for showing us so much interest, and we promise to come back with even better music!
Anpan: Thank you to all the fans and KCrush readers for supporting and cheering for us! We're looking forward to the day we can meet you in person in the USA. Please stay excited!
—-Jiyoung Lee
[References]
* Mnet/M2 초코 리얼리티 "ChoCo in Hollywood [1]
* ChoCo1&2 'Fruity Loops' MV  [2]
* ChoCo1&2 'Fruity Loops' 스테이지 [3] @ 엠카운트다운
* ChoCo1&2 'Freeze' 스테이지 [4] @ 엠카운트다운
#ChoCo1n2 #ChoCo1 #ChoCo2 #Jake #Anpan #TJ #Sean #ChoCoEntertainment #ChoCo1n2 #ChoCoEntertainment #JunghunCho #ChoPD #kcrushnews #kpop #ChoCo #kcrushcontent #kcrushmedia #5thgenerationofkpop #FruityLoopsKoreanVersion #FruityLoops515Version #newmusic #ChoComusicvideo #FruityLoopsChoComusicvideo #hallyumusic #globalkpopgroup #newkpopgroup #kcrushamerica #ChoCoJake #ChoCoAnPan #ChoCoTakesHollywoodEpisode #kcrushinterview #kcrushconent #kcrushUSA #kpopnewgroup
Related Articles