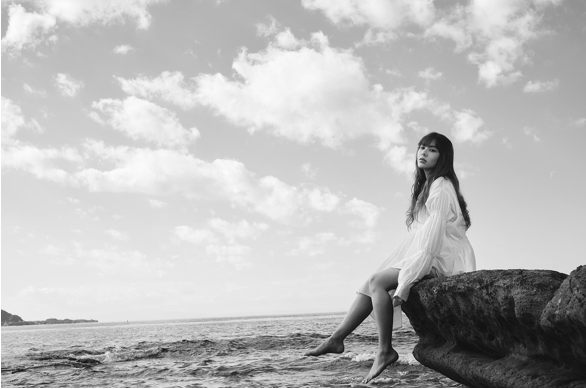 AKINA 'Gravity' download and streaming links:
https://avex.lnk.to/Gravity_AKINAPR
AKINA stands out in the J-pop world. With her Japanese-American roots and childhood spent moving between countries around the world, this rising solo artist and FAKY member has a rich multicultural outlook that informs her music. Now AKINA celebrates the release of her second solo single, 'Gravity', released on Dec 18th accompanied by a music video.
With production by Yaffle, who has worked with artists such as Fujii Kaze and iri, AKINA's previous single 'Touch' caused a stir among music fans when it was released on November 27. A cover of a song by British singer-songwriter Shura, AKINA's 'Touch' was a simple yet beautiful rendition that she truly made her own, and the track was added to many playlists on Spotify and Apple Music. As her first solo release, the track inspired a strong reaction from fans.
AKINA's second single, 'Gravity', is once again produced in collaboration with Yaffle – and it is also AKINA's first self-written song to be publicly released.
In her career so far, as a member of girl group FAKY and as a fresh new solo artist, the focus has been on AKINA's powerful singing voice and expressive dance routines that have been praised by world-class choreographers. But AKINA has been writing songs since the age of 15, and now, her excellent songwriting skills and musical originality have been proven for all to see.
AKINA's multicultural music sense and Yaffle's highly skilled production work make for a special combination. The multi-layered sound created by the two collaborators embodies the title concept of "gravity", resulting in a sumptuous song that recalls the comforting pull of the ocean as you sink willingly beneath the waves.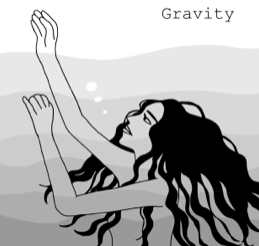 'Gravity' music video Premiere
The music video for 'Gravity' was also released today on FAKY's YouTube channel. The video was directed by Yosuke Torii, who has shot photos for world-renowned overseas artists such as Rihanna as well as domestic acts such as UVERworld, Never young beach and Kayoko Yoshizawa. The video is shot in classic black and white, with visual motifs based on the concept of gravity, as AKINA, symbolically caressing an apple, is led toward the ocean by unseen guiding forces.
AKINA was styled for the video by her FAKY bandmate Mikako, who has been singled out as an up-and-coming fashion icon by Droptokyo as part of its FOREVER HEROES series.
The high quality of AKINA's solo songs makes her budding solo career and bright future a delight to watch unfold, and it's exciting to see these FAKY members reveal new sides to their individual talents. Check out 'Gravity' for a musical experience with genuine weight.
AKINA comment
"The 'Gravity' MV is so different from what you're used to from me. I wanted to show a more real side of me to fit with the lyrics I wrote. I hope anyone who is in a difficult place can relate to my words" – AKINA
Yaffle comment
"Making music with the talented singer AKINA was a creative, fun and exciting experience. My role was to make her wonderful singing voice and the song's groove connect with the listener as directly as possible. It was a deceptively complex order for AKINA to fulfil, so I was impressed at how skillfully and easily she was able to handle it." – Yaffle
Mikako comment
"I did the styling for AKINA's 2nd single "Gravity" music video. I originally liked the music made by AKINA, so I'm very happy to be able to do that. I didn't want to destroy the image of AKINA so I made it pretty simple overall but I put an effort to focus on the fine details! Her various facial expressions in the monochrome world were so beautiful that I was fascinated by the sensibility of the music made by AKINA. I hope many people will get to know AKINA's music." – Mikako
AKINA information:
Official website: https://avex.jp/akina/
YouTube: https://www.youtube.com/channel/UCB0bl5q4gqVxwiygBwi-HKQ
Instagram: https://www.instagram.com/akina_faky/
Twitter: https://twitter.com/AKINA_faky
Related Articles