When we talk about Korea, we can't leave out Kdrama, K-fashion, and Kpop. From a simple and chick style to a glamorous style that you can find in Paris Fashion Week, these are the 10 best Korean Dramas that you can binge-watch to spend your free time at home as well as nourish your fashion sense. Check it out!
A story about three strong women who are trying to achieve their dreams through the competitive world. Each character has a different style, but the point is how their style alludes to their personalities. If you are curious about how to look stylish, yet professional, some of these characters from Search: WWW can be your source of inspiration.
Bae Ta Mi (Im Soo Jung) has a tough personality. On the most occasion, her favorite style is a stripes pattern shirt, either formal or a laid-back one. This style emphasizes her confident nature and leadership skill.
On the other hand, there is also the fashionable Cha Hyun. Different from Bae Ta Mi who prefers subtle and simple style, Cha Hyun has a bolder choice of fashion and make up.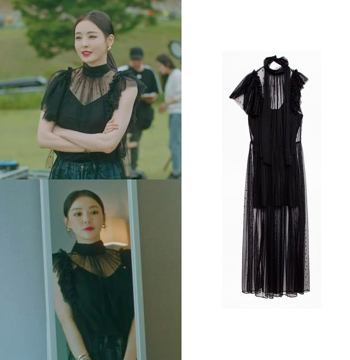 Elegant and classy, she can beautifully combine a black long dress from ZADIG & VOLTAIRE and the jeans underneath.
Set aside from the intriguing story between a psychiatric ward and a popular writer with an antisocial personality disorder, Ko Moon-Young's fashion style is indeed stunningly beautiful.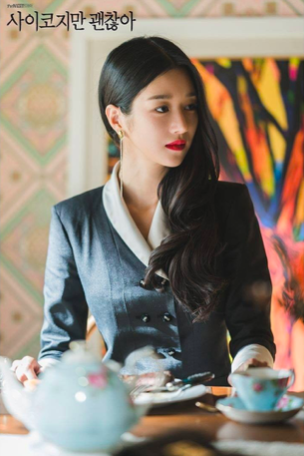 In the first episode, she shows her great fashion sense by putting on a dark double-breasted dress while carrying a small Givenchy GV3 bag. A pair of Jimmy Choo heels also give an extra feel of the feminine.
While the romantic story between Yoon Se-Ri, an heiress to a conglomerate and Ri Jeong-Hyeok, a North Korean army officer is incredibly sweet, we can't forget about the fabulous style of Yoon Se-ri. Well, she has successfully created her fashion brand, Seri's Choice, so her wardrobe collections have been a talk on social media.
Compared to others on the list, her fashion style is kind of distinctive. In one frame, we can see an elegant gold dress from DOLCE & GABBANA, combined with a Dior handbag.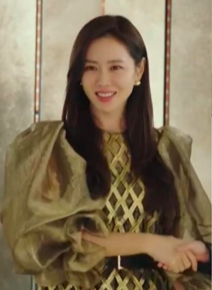 On another occasion, she showed her casual style with a set of attire from Celine like a Shirt, Sweater, Black mini skirt, and sling bag.
Besides the love story of an alien and famous artist from Seoul, we can't leave out Cheon Song-Yi's great fashion sense. Well, as one of the top artists (both in real-life and drama), it makes sense that she becomes an inspiration for all women when it's about clothes selection.
With her bold choice of fashion, she shows that women can look both badass and feminine. Do you notice how she can look extremely stunning with either structure leather jacket style or Elle Woods's signature looks? Talk about versatility.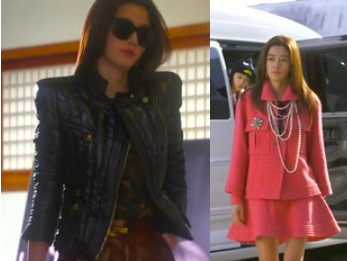 Living for thousands of years doesn't make Jang Man-Wol lose her awesome fashion style. As an owner of Hotel Del Luna, a special hotel for ghosts, her meeting with Koo Chan-Sung significantly changed her life.
When this drama aired, many people talked about the outfit collection of IU (Jang Man-Wol) which is quite experimental but somehow fits her well.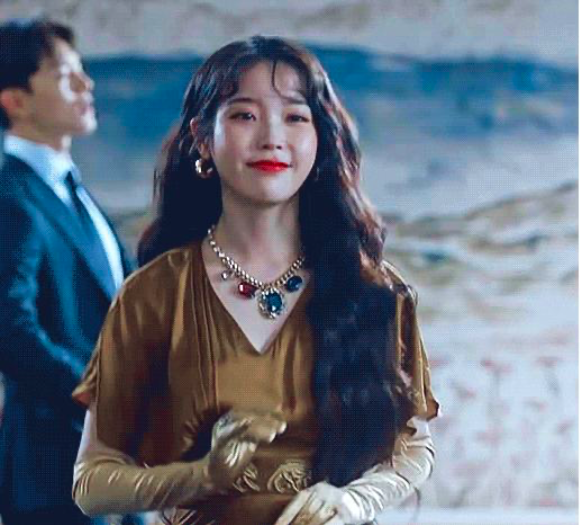 For example, meet IU with this old-fashioned flair. Who can rock this outfit like her, right?
Now, it's time for the hottest drama on Netflix right now. Let's set aside team Do-San and Ji-Pyeong, and focus on the fashion style of our three main leads who dream to become the CEO of their own startup.
Start from Dal-Mi, looking marvelous with the combination of navy single jacket from A.T. Corner and tweed mini skirt. Well, expected no less from Bae Suzy, the Kcrush and Korean's national first love.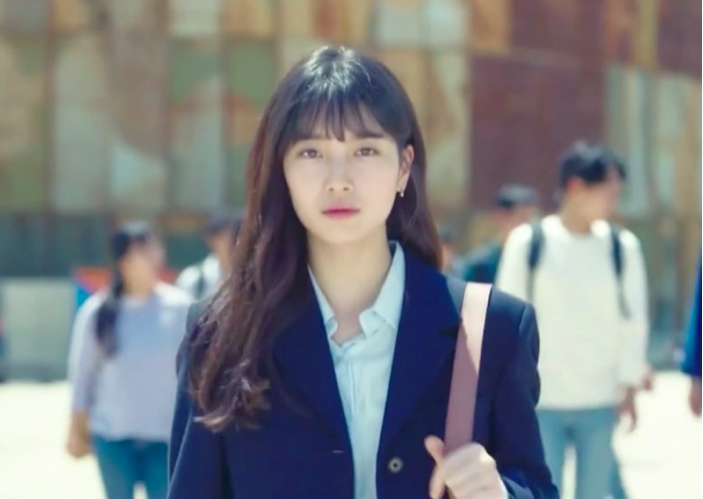 Let's move on to the main lead.
Both Do-San and Jin-Pyeong show their greatest charm with masculine fashion style.
Do-San prefers casual and playful style with his favorite hoodie plain army while Jin-Pyeong looks neat and professional with a navy shirt from Corduroy and a white T-shirt underneath.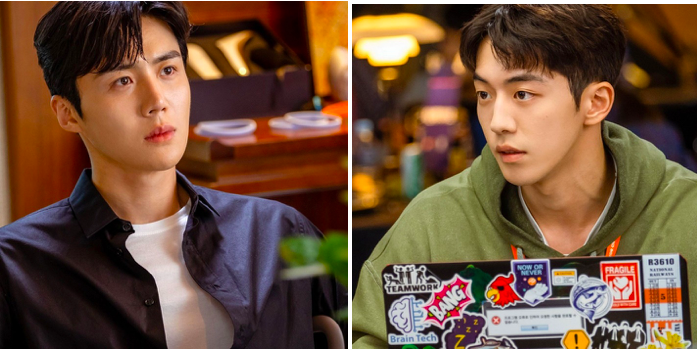 A story about an underdog that wants to take revenge by becoming successful is never boring. On the other hand, the edgy and cool style of Jo Yi Seo is also really inspiring.
Her main signature is a checked coat which emits a dashing aura and perfect for a formal event. Well, you can also try this look with a smart blazer or long coat.
Korean fashion is all about mix and match styles with the complementary color combination.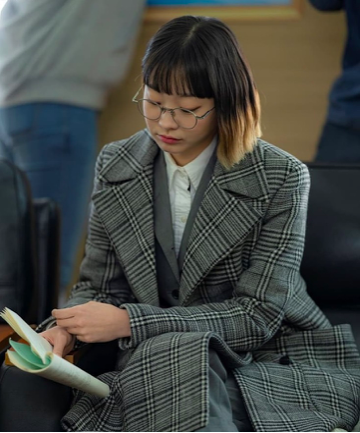 Moving on to the historical drama. Dong-Yi tells the story about Choi Suk-bin, a lowly water maid in the royal palace which later on becomes someone important in the palace.
In fact, there are many lovely Korean Traditional Clothes (Hanbok) which may pique your interest. Like this hanbok with pink color and white flower pattern of Jegori (tops) and dark gray Chima (long skirt).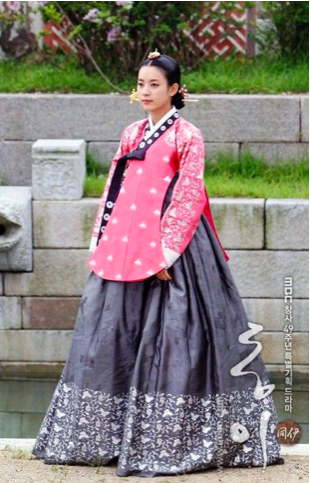 Bonus:
As a bonus, there are also othergood Asian dramas about fashion that may suit your taste. Survival Wedding is a Japanese drama about the challenges that are faced by young people in one of the most popular magazine companies in Korea.
Talking about magazine companies, there will for sure be many fashion references that can turn into your outfit inspiration.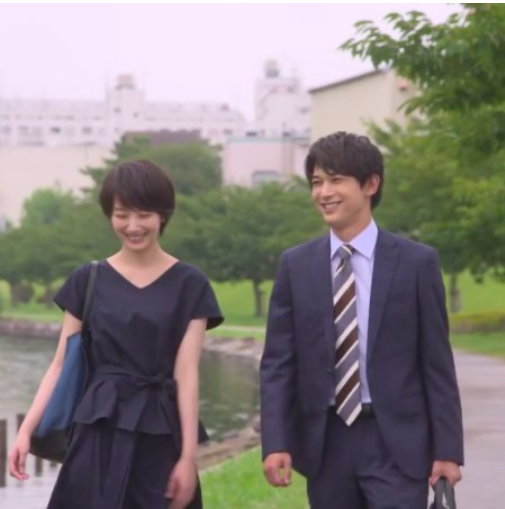 Moving to China, this drama has just been released in 2020. Imagine how the encounter between Lu Xing Cheng (Jerry Yan), a legend in the fashion world, and Xiao You (Shen Yue), an unknown fashion designer will affect both their life paths and future.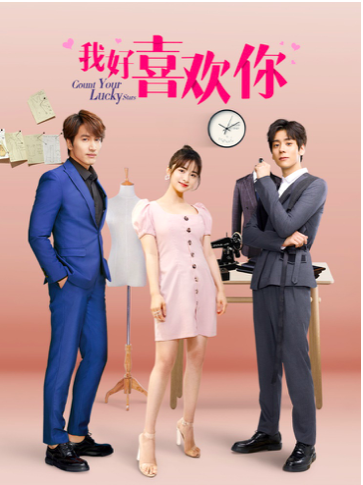 From the poster alone, you can even see how each character has a splendid wardrobe collection. As it is a drama that focuses on fashion, for sure you can find a lot of outfit inspiration.
How about our list of Korean dramas (+ 2 Asian dramas) with marvelous kfashion to inspire your daily outfit? If you want to keep updated with the latest Korean entertainment news, subscribe to KCrush America Magazine.
—- Cornelia
Related Articles