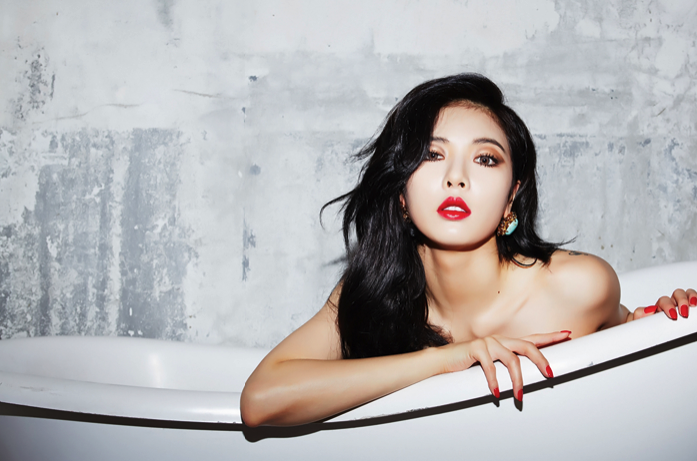 A month after Cube Entertainment announced (and later retracting the announcement) HyunA and Pentagon member E'Dawn were to be kicked out of the company for dating, Cube Entertainment finally announced they will part ways with HyunA.
E'Dawn and HyunA have been secretly dating for two years prior to breaking the news to their fans that they've been together.
On October 15, 2018, Cube Entertainment released a statement that simply said, "Cube Entertainment and HyunA reached an agreement to terminate her contract on October 15. We sincerely thank the artist who has been with us until now and fans once again."
Prior to the announcement, on October 4, 2018, HyunA sent a message to Cube CEO Shim Dae Nam. The message, which was not revealed to the public until after Cube's contract termination announcement contained the following:
To: CEO Shin Dae Nam
As you probably know, the only thing I've ever done was do my very best for the Cube Entertainment that exists today.
Firstly, when I was parting ways with JYP, I was on Chairman Hong's side. Secondly, when there was a conflict between Chairman Hong and President Park Choong Min, I turned down President Park even when he tried to convince me and stood on the side of Chairman Hong. Thirdly, after Cube went public, the only thing I've done is do my best to help create the Cube that it has become today.
I don't know how great of a crime I've committed, but since the beginning of September, all of my schedules have been canceled. Then on September 13, I read the news of my removal. Even though I could've been told in person. I accepted everything and received notice of the early cancellation of my contract after a final discussion at the chairman's home in Mokdong on September 16. I've been told that a general meeting of stockholders will be held and that I would be told the results of the meeting, but I have not heard anything back so far. Things are being delayed with the excuse of above and below when we're all in the same building.
Every day is torture for me. For these past two months, it has been too difficult for me to wait. I ask that you give a response by the 15th. Then, I would like for the contract to be canceled cleanly and gentlemanly. If I receive no response by then, I will go about it on my own through a press conference on the basis of the facts that have occurred thus far. I ask once again. I've only done my very best, deteriorating my health in order to sacrifice for the Cube that exists today. Despite my feelings, my image has hit rock bottom and my reputation has been tarnished because of my removal from Cube.
If you remember our beautiful memories, I ask that you resolve this issue beautifully and amicably. May Cube experience continuous and endless growth. Thank you.
From HyunA 10.04.2018
Sender: Kim HyunA"
Following the ouster, HyunA has yet to release an official statement. However, actions speak louder than words as it appears HyunA is not bothered by the announcement.
On the same day of the contract nullification announcement, HyunA uploaded a video to Instagram featuring her meeting up with E'Dawn.
View this post on Instagram
Apparently, Queen HyunA's unfazed.
Cube Entertainment has yet to release a statement regarding E'Dawn's status with the company or with Pentagon. The sub-unit Triple-H has been dissolved. Their last comeback was in July 2018 with "Retro Future." Pentagon, meanwhile, promoted their latest single, "Naughty Boy" in September and October 2018.
——Joelle Halon
Related Articles