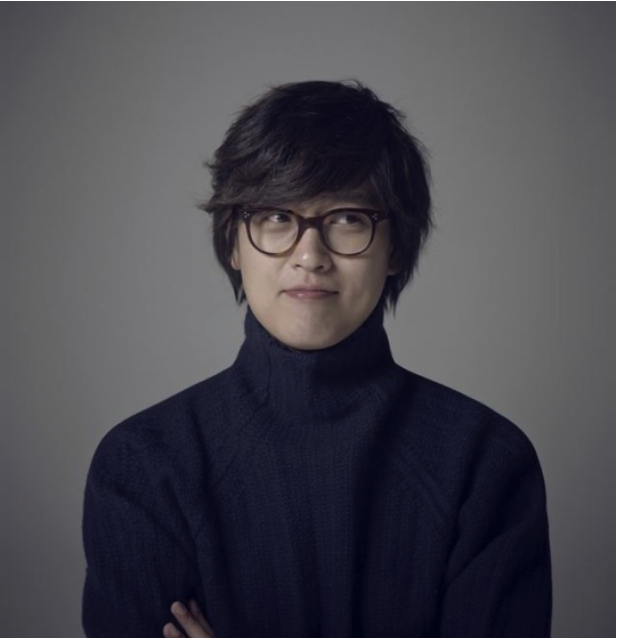 Kim Dong-ryul (born March 15, 1974) is one of the most loved pop singer-songwriters in Korea.
Musically, Kim is known for his multi-talent: He composes, writes lyrics, produces music for himself and has written songs for artists like, Lee Seung-hwan, Kim Won-Jun, Park Hyo-shin, John Park, BoA and others.
Kim was born and raised in a quite affluent family background as the eldest with two younger siblings. His father is a well-respected dentist who is known to offer free-of-charge dental service for underprivileged senior citizens.
Kim was studious at school and was the head of student committee while he was at elementary school. His parents didn't really encourage him to take up any hobbies but only allowed him to play the piano, so music naturally became an escape for him.
In 1993, Kim enrolled into Yonsei University to major in Architecture. He and his close pal, Seo Dong-wook formed a musical duo called, "Exhibition" while they were freshmen at the school. Kim was in charge of composition and the piano, while Seo played bass guitar.
The two first encountered fame when they won the grand prize at MBC University Song Contest in 1993.
In 1994, their first album "An Essay of Memory" which was produced by the late, singer-songwriter and record producer Shin Hae-cheol, was released.
Being perfectionists, Kim and Seo were both very hands-on with producing their debut album; they did all the composing, playing the instruments and computer programming themselves. The album received favorable reviews from the public and was also acclaimed by the critics; the record went on to sell over 600,000 copies.
In 1994, Kim and Seo enlisted in military service simultaneously. Once they were discharged in 1996, the duo released their second album "Strangers" which was also produced by Producer Shin Hae-cheol and received positive reviews, however, a plagiarism dispute regarding a track called, "A Testament" was soon aroused.
The song had similarities to the soundtrack, "The Girl Who Fell from the Sky", in Studio Ghibli's animated film, Laputa: Castle in the Sky. Experts concluded that the melody and the usage of instruments were very similar. To this day, Kim has never played the song in public.
In 1997, Exhibition released their last album – "Graduation" – which included just five tracks and they announced their disbandment to the public.
Seo went back to his studies and pursued goals outside of music and is currently an entrepreneur.
Kim claimed that the only thing he is capable of doing is music, so he created a project group called, "Carnival" with singer-songwriter and a member of a Hip hop duo, Panic, Lee Juck, whom he became close with through the popular radio show, At Starry Nights.
Kim and Lee were both 24-years-old and had different music styles from one another, they were able to connect musically as they worked with world-famous brass session team, Jerry Hey, and Korean jazz pianist, Kwang-min to release the album, "Carnival" in 1997. The album became an instant hit and they were awarded the Golden Disc Award later in the year. Veteran singer, Insooni later remade one of their songs, "A Goose's Dream."
A year later in 1998, Kim released his first solo album "The Shadow of Forgetfulness" and in the same year, he held his first solo concert on Christmas day.
Kim dropped out of university to pursue his education in the States, at Berklee College of Music to major in film scoring in 1999.
While in the States, he became more interested in Korean traditional music and culture, which he later incorporated into his music.
At the end of his first academic year, he released his second solo album "Hope" where he collaborated with not only the London Symphony Orchestra but also 'Samul nori' which is a traditional Korean percussion quartet.
In 2001, he released his third solo album, "Homecoming" and continued to integrate Korean traditional music with classical sound.
Kim graduated top of his class at Berklee College of Music, and released his fourth solo album "Exposing," the same year in 2004.
Kim experimented with new music styles in his latest work, including bossa nova, samba and pop-opera. His song, "At Long Last" from this album topped the KBS charts in April. He held his second solo concert in Seoul and Busan in August, that year and released the live recording album "Invitation" a year after.
From 2005 to 2007, he hosted the TV music show, "Kim Dong-ryul's For You" and the radio program, "Kim Dong-ryul's Music Island".
Kim's best compilation album "Thanks" was released in the year of 2007.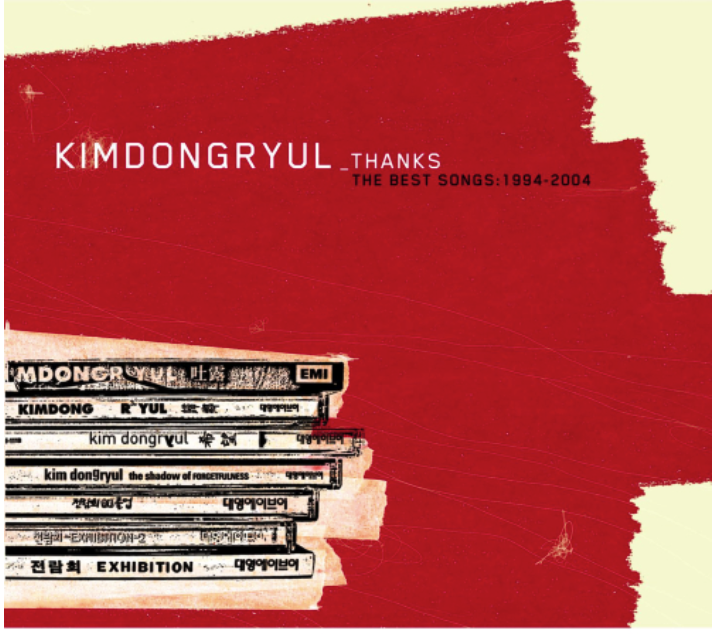 In the year of 2008, Kim released his fifth album "Monologue" which became an instant chart topper and he held three concerts the same year.
The tickets sold out in less than 20 minutes and the concert arenas were designed to hold as many audiences as possible and Kim rearranged his songs to be performed with an orchestra.
In January of 2018, Kim released his new EP, "Reply" after a 3-year hiatus and later in September, he released a single called, "Song" which is an extension of "Reply."
Over the course of his career, Kim dong-ryul has fully established himself as one of the most respected singer-songwriters in Korea, it goes without saying that his music has touched the hearts of many.
— J. Chung.
4 responses to "Things You Need To Know About Korean Singer-songwriter, Kim Dong-ryul"
Related Articles