When many think of Asian pop culture, music, manga, movies, anime, and dramas often come to mind. Since the early 2000s, this is what Asian pop culture fans became accustomed to, but a forgotten entity is books. Over the years, authors of Asian descent and from Asia have quietly released some of the world's most interesting stories. Some of these authors developed a nice following for their work, while others have seen movies stem from their tales. Of course, some names are more recognized than others, but they're all authors you should get to know starting with these recommendations!
Amy Tan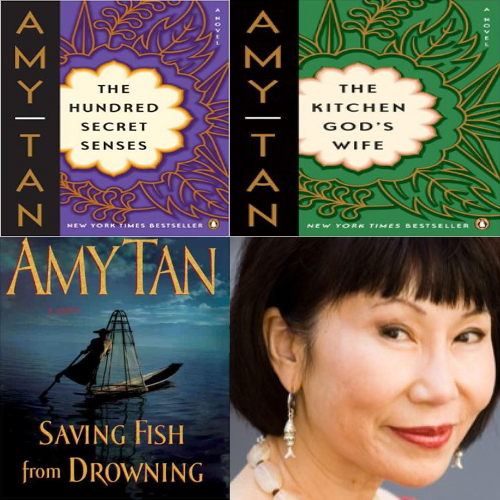 Amy Tan, who is Chinese-American, became well-known with her first novel, The Joy Luck Club in 1989. Her writing focuses on the relationships between Chinese mothers and their American-born daughters in beautiful, realistic detail. Tan has an authentic voice that can span the familial generations presented in her stories to the point where characters sound like different writers take over to bring them to life.
The theme of mother-daughter relationships can connect with many readers. As you read, perhaps you'll see yourself in some of the stories despite the nationality covered. This is probably why The Joy Luck Club resonated with so many readers to where it became one of the most beloved novels of the 1990s. The Joy Luck Club was turned into a movie in 1993. Another one of Tan's novels, 2000's The Bonesetter's Daughter, was adapted into an opera in 2008.
Not only is Tan a successful writer with adult fiction, she has also written non-fiction books and children's stories. One of her children's stories, Sagwa the Chinese Siamese Cat was adapted into an animated show on PBS! Additionally, she is also part of the writers band The Rock Bottom Remainders. How's that for a colorful life?
Recommendations: 100 Secret Senses, Saving Fish from Drowning, and The Kitchen God's Wife
Banana Yoshimoto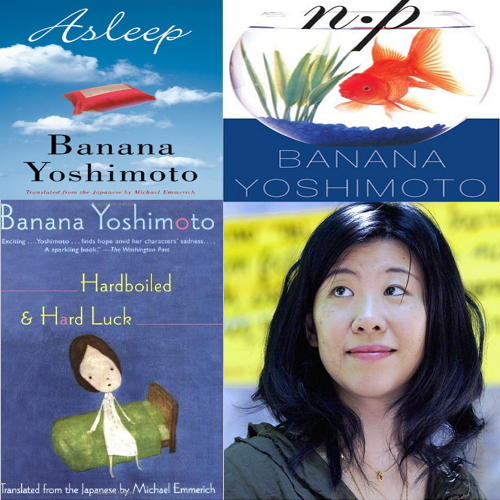 Japanese author Banana Yoshimoto, whose real name is Yoshimoto Mahako, created her pen name based on her love for banana flowers and because it was androgynous, so what's not to love? Yoshimoto's writing is as unique as her name.
Yoshimoto's stories have a dreamlike, easy-goingness to them without being dumbed down, so readers will have to think about the content. Yoshimoto's esoteric style could come from her admiration of Stephen King, Truman Capote, and Isaac Bashevis Singer. Her writing often covers family, friends, love, and loss in an engaging way to where anyone can read and be absorbed into the words.
Her novels Kitchen and Goodbye Tsugumi have received some star treatment with film adaptations in the early 1990s. In addition to films, she's also been awarded literary awards in Japan and Italy.
Recommendations: NP, Asleep, Hard Boiled and Hard Luck
Haruki Murakami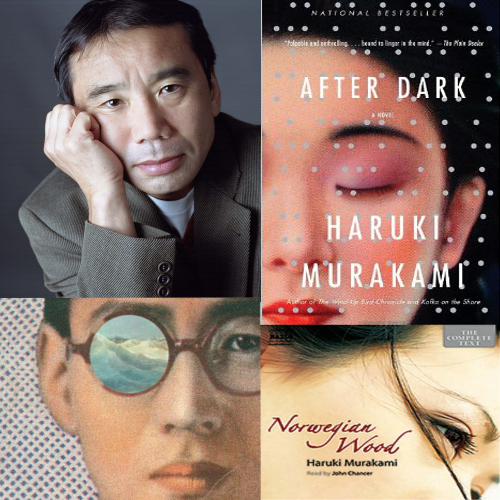 At 66, Haruki Murakami is the face of contemporary Japanese literature even though Japan's literary establishments consider his works "un-Japanese." Loved abroad, Murakami surreal, fatalistic writing is heartbreaking and Kafkaesque all while being engaging and endearing. His writing relates to many due to coverage of loneliness and social alienation, and even though he covers such hard subjects, his unique sense of humor helps him connect to his audiences.
Murakami has many accomplishments including several novels, short stories, nonfiction pieces, and essays. He has also translated Western fiction into Japanese, competed in a megamarathon (he's an avid runner and triathlete), owned a coffeehouse and jazz bar, and has won several awards for his writing. When you read his stories, you will see pieces of his life as he relates to many of his characters.
Western media loves Murakami, too. Sites and magazines like Buzzfeed, Vogue, The Paris Review, The Guardian, New York Times, The New Yorker, and The Wall Street Journal will often have stories dedicated to his work and themes within his novels. Recently, many of these sources have covered how music plays a part in his novels, uncovering more layers to the man who brought Japanese literature to the forefront.
Recommendations: After Dark, Norwegian Wood, Kafka on the Shore
Jhumpa Lahiri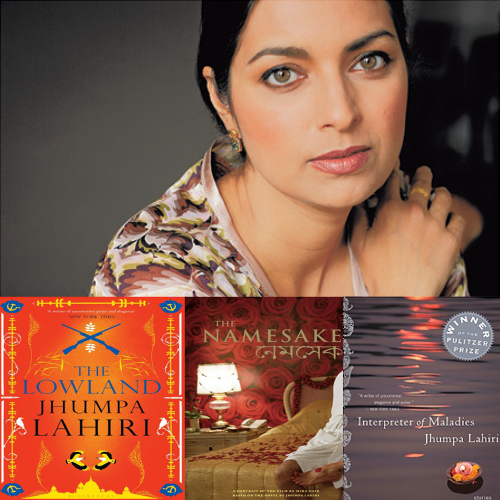 Indian-American author Jhumpa Lahiri is another author who faced a long road to authordom after experiencing many rejections before Interpreter of Maladies came out in 1999. The book, which covers the hardships and lives of Indians along with the generation disconnect between immigrants and their children. In the West, her book was praised, but in India, it was panned because it didn't make Indians look more positive. However, Interpreter of Maladies launched Lahiri into the spotlight, earning her a Pulitzer Prize. President Obama even appointed her to the President's Committee on the Arts and Humanities.
Lahiri has a voice all her own as she covers the Indian experience and post-colonialism. Her most well-known novel, The Namesake, spans 30 years of a family's life in a heartwarming, at times heartbreaking, way. The novel was turned into a movie in 2007 that near-accurately covers everything in the story.
Lahiri's writing is engaging and eye-opening. Not only can you see plenty from the eyes of others, you can learn something too!
Recommendations: The Namesake, The Lowland, Interpreter of Maladies
Kazuo Ishiguro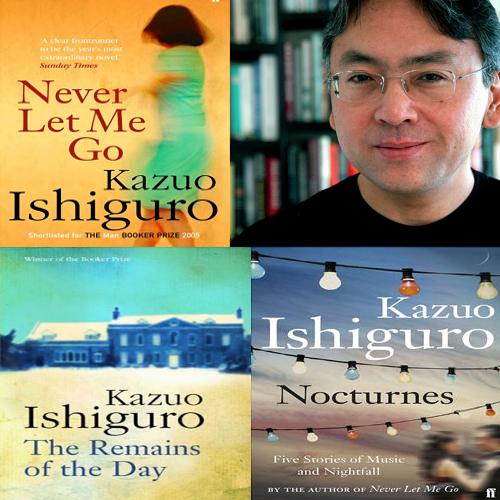 Japanese-born British novelist Kazuo Ishiguro, like Murakami, has quite the following. In Western society, he has been named one of the best contemporary fiction writers. He has the accolades to prove it: Four Man Booker Prize nominations with one win for The Remains of the Day; ranked 32 on The Times' "50 Greatest British Writers Since 1945" list in 2008; the Winifred Holtby Memorial Prize; and he was named to the Order of the British Empire (OBE) in 1998, and this is only a brief summary of his awards!
As of 2015, Ishiguro has written seven novels, four screenplays, and four pieces of short fiction. To date, two of his books and an original screenplay, Never Let Me Go (2010), Remains of the Day (1993), and The White Countess (2005), have gone to film.
Recommendations: Nocturnes, The Remains of the Day, Never Let Me Go
Krys Lee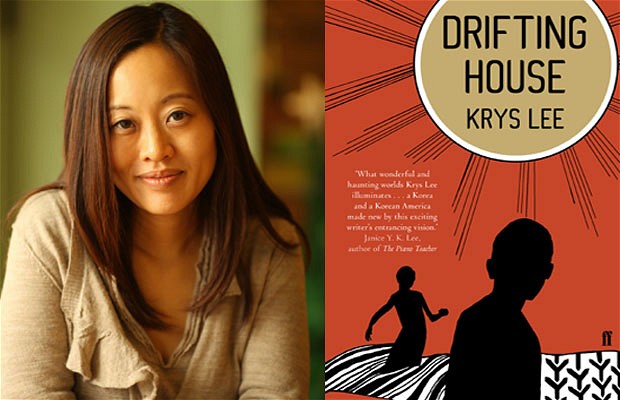 Although she only has one novel under her belt, Krys Lee knows how to make an impression. Born in Seoul, raised in the US, and now living in Seoul again, her book Drifting House covers brokenness and loneliness, political turmoil, and tragedy. Her characters find themselves lost and adrift between worlds in often unsentimental, unforgiving prose that strips readers away from their comfort zones. Her writing is full of fractured beauty that is well beyond a first-time novelist. She is one to watch in the future.
Mingmei Yip
Mingmei Yip is a Chinese-born author who's written six novels and a collection of Chinese children's stories. Her worlds transport readers to different worlds by engaging their senses to help make the characters' experiences come alive.
Yip's writing focuses on women, courage, and adapting to change. As Yip states, "the Chinese say that water, the softest element, is the most powerful. My heroines use their flexible, waterlike yin nature to overcome whatever perils they face." This is especially true in her novel Skeleton Women about three femme fatales surviving the 1930s Shanghai gang wars.
Recommendations: Peach Blossom Pavilion, Petals from the Sky, Song of the Silk Road
Natsuo Kirino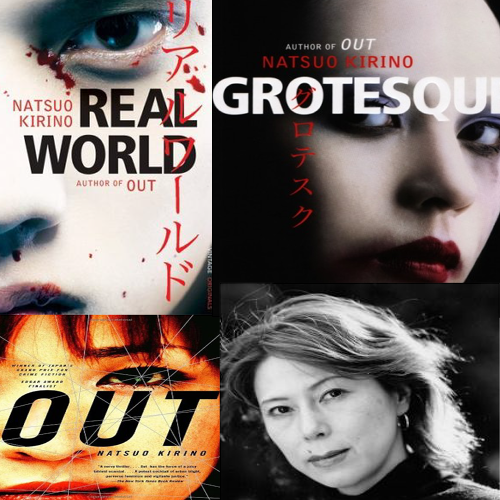 Mystery and thriller writer Natsuo Kirino (real name Mariko Hashioka) didn't become a popular writer until she reached her 40s. Beforehand, she earned a law degree from Seiki University in 1974, worked at Iwanami Hall, and took scriptwriting courses before becoming a writer in her 30s. When she began, she started as a romance novelist, a genre she didn't like and the Japanese public didn't accept as much, before settling into the mystery and psychological thriller realm. Sometimes it takes a little bit longer than others to find true passion!
Kirino's journey proves that success can come at any life stage. She's won several awards including the Edogawa Rampo Award, the Mystery Writers of Japan Award, Best Japanese Crime Fiction of the Year, the Tanizaki Prize, and the Murasaki Shikibu Prize for Literature among many others.
Kirino is known most for her ability to relate to her readers. There often isn't one narrator in her stories because it is up to the reader to decide who to believe. Loneliness, crime, prostitution, and corruption are dominate themes in her work, and critics often claim she shows the "less sanitized" version of Japan people outside the country don't get to see. Reader beware: Some of her writing can verge on the macabre.
Recommendations: Out, Grotesque, Real World
Of course, there are many other authors and books waiting to be discovered by you. Hopefully these recommendations will open you up to other Asian authors!
—- Joelle Halon
Related Articles