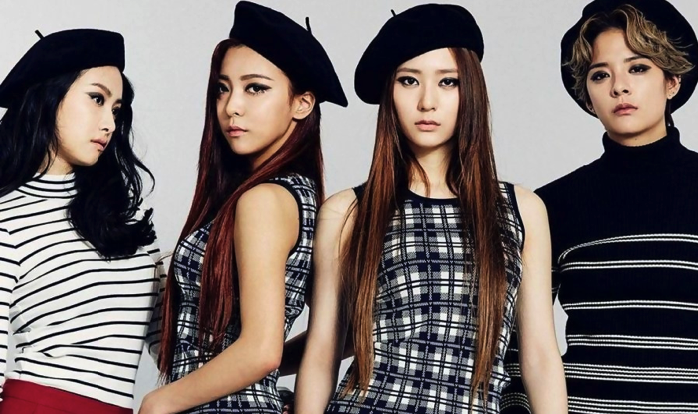 A few days ago, f(x)'s Amber Liu opted to not renew her contract with SM Entertainment. On September 5, 2019, Victoria and Luna also elected to not renew their contracts.
Krystal still has some time left on her contract.
"Amber and Luna's exclusive contracts with SM have come to an end," SM Entertainment said in a statement. "Krystal still has contract time left with us, and we're discussing a new way to collaborate with Victoria."
While Luna has not commented on her departure as of publication, Victoria did confirm her departure via her Weibo account.
10 years have passed in the blink of an eye. September 5, 2009, I stood on stage and officially debuted. From then I already knew that as long as you put in effort you will be rewarded, though luck is important, chances are only given to those who are prepared. I only hope that I could grab hold of all the chances and leave no regrets. Now, it's the 10-year anniversary, it is an end and also a beginning. I'm thankful for everything in these 10 years with SM; we will begin the next journey in a new manner. This is a new beginning, a restart to my journey, but I will still be me, I will continue to be myself, not forget the past and move forward. I will work hard to be a better version of myself; as long as my belief is strong, I will not be easily strayed from my path. Cherish every single chance! Cherish everyone and everything around me! I would like to thank the brave and hardworking me, who gave me everything I own today! Thank you to my family and friends, thank you to those who love me and whom I love, it is my fortune to have met all of you. Grateful for all the trust and support given, and I hope I have not disappointed anyone, I will continue to give my best. So, would you be willing to walk with me for the next 10 years?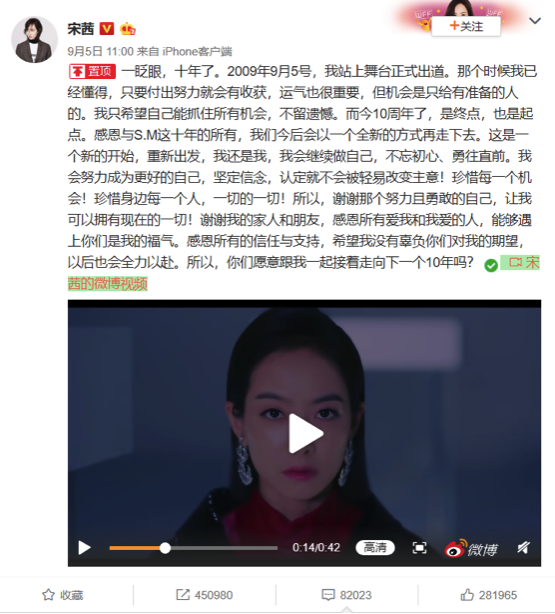 With f(x) seemingly disbanded (unless they regroup later under a new agency collectively or via special collaborations while with other agency), we see another group head into K-Pop history.
Meanwhile, Amber signed a full contract with Steel Wool Entertainment for her global promotions. Liu signed with the company in 2018, and they handled her U.S promotions in conjunction with SM Entertainment. Steel Wool is now her full management company.
—-Olivia Murray
Related Articles