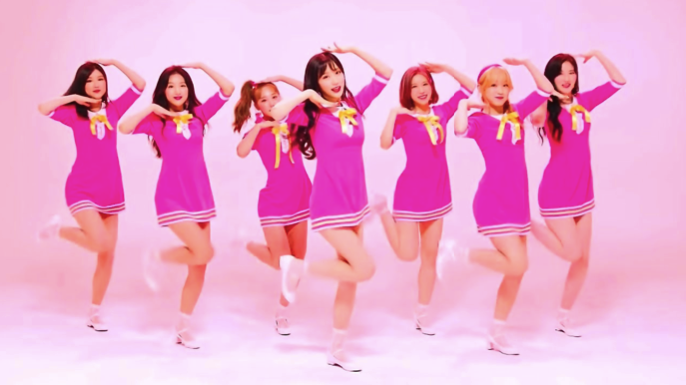 Zenith Media announced that their two-year-old girl group, LIPBUBBLE, disbanded.
In a now deleted post, Zenith Media addressed the disbandment on the group's fan café.
Hello. This is Zenith Media Contents.

We sincerely thank the LIPBUBBLE fans, Cooing, who have shown interest and generous love to LIPBUBBLE until now.

We, Zenith Media Contents, promised to be together with the LIPBUBBLE members for a long time.

However, because the thoughts and time of each of the members are valuable, we gathered the opinions of the members and decided on disbandment, although it seems sudden.

During the process of LIPBUBBLE releasing two albums, the members' teamwork and trust in each other have strengthened. As their agency, we feel sorry about not being able to be together with them.

However, as their valuable time and futures are on the line, we decided to respect each of their opinions, and we, Zenith Media Contents, will cheer on and support the members' individual activities along with LIPBUBBLE's future.

Furthermore, we express our apologies to the fans who have given love until now, and we ask for continuous interest and love towards the LIPBUBBLE members' activities.

Thank you.
LIPBUBBLE debuted as a seven-member group (HanBi, Ina, EunByeol, HaeA, RyuA, MiRae, and SeoRyn) March 22, 2013 with the digital single "Popcorn." When they debuted, different fandoms accused the group of plagiarizing clothing and dance concepts from TWICE and Red Velvet, which caused their MV to receive many dislikes. However, plagiarism claims were dismissed as unfounded.
In May 2018, the group released their second single, "Yellow Pink," which was a stronger effort over "Popcorn." For the comeback, the group only had four original members (MiRae, SeoRyn, HanBi, and EunByeol) and included new members WINY, Ella, and Lia. Ina, HaeA, RyuA left the group prior to "Yellow Pink's" release.
Prior to the group's complete disbandment, members Ella, Lia, and SeoRyn departed LIPBUBBLE in February 2019.
HanBi and EunByeol, two of the group's more popular members, were active on social media, including YouTube where they recently uploaded cover songs. However, LIPBUBBLE's YouTube page has been deleted. Recent covers are still available on their Facebook page.
Former members RyuA and Ina have moved on to new groups. RyuA, who now goes by the stage name Sion, is in Saturday, while Ina (now Yujin) is in upcoming girl group All S Girl.
We wish all the LIPBUBBLE girls the best in their futures!
—-Olivia Murray
Related Articles