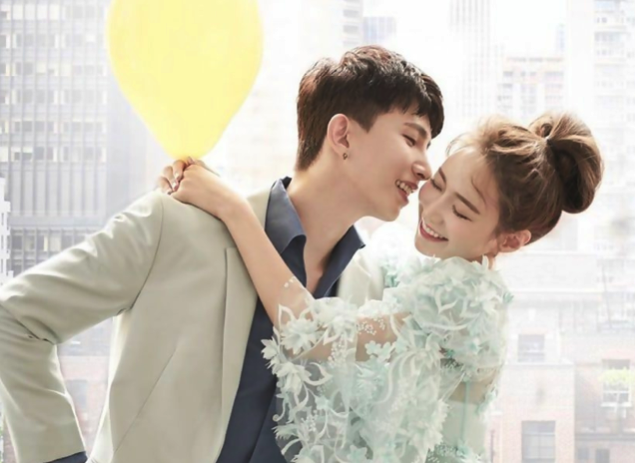 Even though he is currently serving his required military service as a public service worker since March 21, 2019, former U-KISS member Kiseop announced that he will be getting married August 24, 2019!
Kiseop announced his upcoming nuptials to rookie model and actress Jung Yoo-Na via a letter posted on Instagram.
The message reads:
Hello. This is Kiseop. I am writing because I have news to deliver to you all. This may be sudden, but the reason I am writing this is because I've met someone whom I want to spend the rest of my life with. She is a precious person like no other in my life.

From now on, I want to take responsibility for the happiness of this woman who has protected her place by my side for such a long time. As a result, I've promised marriage with her, so that we can walk toward beautiful days in the future together.

As I pledge to look toward one future with this person, I promise to become a humbler and more responsible person. I will never forget the thankfulness I feel for my fans, who always loved me and believed in me… I will live happily.

From here on, I will do my best to repay you with new challenges and new sides. I would be thankful if you send your abundant cheers and congratulations for our future together.
During a TV Report phone interview, Kiseop stated he and Yoo-Na met while they were both under NH EMG. She was training to be a in a girl group before switching to modeling and acting. Yoo-Na appeared in U-KISS' MV for their fifth Japanese release, "Distance," in 2012.
"Jung Yoo-Na and I were both born in 1991," Kiseop said, "so we were friends at first but naturally became a couple."
When asked about getting married while in the military, Kiseop added, "It's not easy deciding to get married as a public service worker. I'm nervous, but I'm more excited for the days that we will have together in the future."
For their wedding, Comedian Kim Yong Myung will host while Huh Gak will perform the congratulatory song.
Congratulations to Kiseop and Yoo-Na on their big day!
—-Olivia Murray
Related Articles