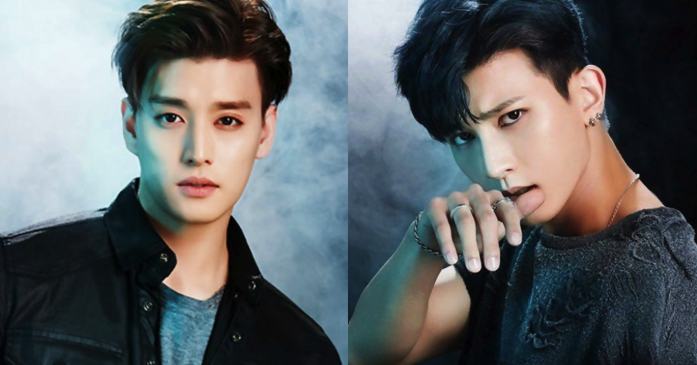 On May 16, 2019, NH-EMG, U-KISS' label, announced that Eli and Kiseop have decided to not renew their contracts.
"The exclusive contracts of U-KISS members Eli and Kiseop with NH-EMG have expired, and the exclusive contracts with the Japanese agency Avex have also expired," the company said. "Eli and Kiseop, who have been promoting as U-KISS members for a long time, discussed with the agency for a long time and decided not to renew their contracts."
"Of the U-KISS members who have time remaining in their contracts, Soohyun and Hoon enlisted in the Army and Marine Corps, respectively, and are fulfilling their military duties, while the youngest Jun will continue promoting with solo activities and as an actor through musicals and dramas," the company continued.
"We express sincere gratitude to the many fans who have given love and support to U-KISS for a long time, and we are sincerely cheering on Eli and Kiseop for their days ahead."
Following the announcement, Eli and Kiseop reached out to fans via social media.
Eli, who was an original member, left behind a simple message that states, "Thank you for supporting U-KISS's Eli until now. I'll show you a good appearance in the future. Thank you all for your support the past 11 years."
Kiseop, who joined the group in 2009 and is currently serving his mandatory military duties as a public service worker due to a herniated disk issue, provided a longer message:
Hello, Kiss Me, it's Kiseop. I write this with an apologetic heart to fans who first found out through articles. Many things happened in 10 years, including joyful, sad, and happy things, right? Thank you for being with me during all of these moments. While receiving a lot of love until now, I realized, 'I too, can laugh like this,' and learned about happiness thanks to all of you. Thank you once again for loving and supporting me for a long time. I came to the decision to go on a new challenge after thinking and discussing with the agency for a long time. Instead of saying that this is the end, I'll endlessly work hard for better days ahead. The agency employees, members, and Kiss Me… I thank you and I love you.
He also left messages in Japanese and English.
Currently, U-KISS is now a trio consisting of Jun, Hoon, and Soohyun. Hoon and Soohyun are currently serving in the military (Hoon is a Marine while Soohyun is in the army). Jun will carry out his solo promotions.
U-KISS debuted in 2008 with "Not Young." Their last Korean single was in 2017 with "Ready for U."
We wish Kiseop and Eli the best in their respective futures!
—-Olivia Murray
Related Articles