The legendary B.A.P boy band first appeared in the entertainment scene in 2011 during its pre-debut period. During this phase, the band was quite active with members being consecutively introduced, others releasing hit tracks, while others appeared in television programs. These engagements amplified the fan's anticipation for the official debut of B.A.P, which had an immense reception during its occurrence in January 2012. Although the band dissolved in early 2019, its eminence and respect as a groundbreaking band within the K-Pop industry is still a real deal in today's Korean entertainment arena. Below is a life highlight of B.A.P members before they joined the band.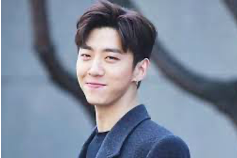 Yongguk
Bang Yongguk was introduced as the group's first member, which raised fans' expectations given his already established entertainment proficiency. The Soul Connection; an eminent underground hip-hop crew, alumni was initially contacted by TS Entertainment on grounds of joining the Untouchable duo band. Yongguk had worked with notable artists including those of B2ST and Secret bands. The resultant songs became a hit, especially "Going Crazy", which topped Gaon Digital and Streaming Chart and the Gaon Music Chart thus crediting Yongguk a massive following. As a result, fans requested for Yongguk's broadcast appearances which TS agency declined on grounds that he was still a trainee. Yongguk served as B.A.P's leader and main rapper. Fans and all that know the band, he will always be their leader.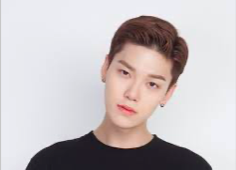 Zelo
Zelo (Choi Jun-hong) started practicing dancing and beat boxing in his early years before joining Joy Dance-Plug In Music Academy in his 5th grade. After numerous auditions with several agencies, Zelo eventually became TS Entertainment's trainee and collaborated with label mate Yongguk as Bang&Zelo subunit with the "Never Give Up" single in December 2011. Zelo was revealed as B.A.P's member in January 17th before the band officially debuted in January 26th, 2012. Zelo became B.A.P's rapper.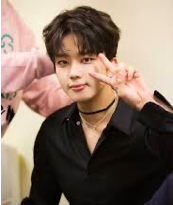 Young-jae
Yoo Young-jae realized his singing aptitude in a talent show with his friends in his middle school's second year period. This saw Young-jae enroll in a music school the ensuing year to advance his music proficiency. Throughout high school, Young-jae auditioned with various music agencies before landing a trainee position under JYP Entertainment. Despite being scheduled to debut in one of the agency's band, Young-jae left the company after a year owing to personal reasons. Shortly after, he became a trainee with TS Entertainment and was revealed as B.A.P's member in January 18th before the group's January 26th 2012 official debut. Young-jae became B.A.P's main vocalist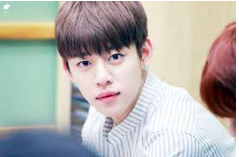 Dae-hyun
Jung Dae-hyun's dream of becoming a singer was birthed in his middle school years where his singing ability's confidence was gradually built by frequent karaoke sessions. Given Dae-hyun's needing family financial background then, an arts high school was out of question. So as to fulfil his singing dreams, Dae-hyun resulted to working on his grades to secure a place in a high school that offered music program; where he was accepted. During his high school session, Dae-hyun practice b-boying and vocals with peers and also joined a youth club known for uploading its practice video online. The talented youngster later auditioned with TS Entertainment and trained for about six months before being revealed as B.A.P's member in January 16th 2012. Dae-hyun became B.A.P's main vocalist.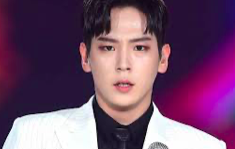 Him-chan
Kim Him-chan began his musical career at an early age of 5 years by attending a piano academy and later turned to violin lessons at the start of his elementary school studies. Him-chan also enrolled in Gugak National Middle School where he worked on his proficiency with traditional instruments. Him-chan trained with FNC Entertainment before becoming a trainee at TS Entertainment. While emceeing for MTV Korea's The Show program, Him-chan was revealed as B.A.P's member before the group officially debuted in January 2012. Him-chan served as B.A.P's visual and sub-vocalist.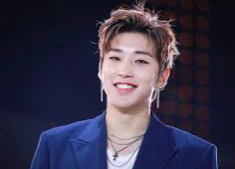 Jongup
Moon Jongup kicked off his entertainment career while in middle school where he participated in dancing and b-boying engagements. He then joined Hanlim Multi Art schools where he furthered his dancing and b-boying skills. Jongup became a trainee of TS Entertainment since his first year of high school and was eventually revealed as a member of B.A.P in January 17th, days before the band officially debuted in January 26, 2012. Jongup became B.A.P's main dancer and sub-vocalist.
—-P. Earlhk
#BAP #Jongup #MoonJongup #Himchin #KimHimchin #JungDaehyun #Daehyun #YooYoungJae #YoungJae #ChoiJunhong #Zelo #BangYongGuk #Yongguk #kpop #kpopboyband #kpopgroup #kpopindie #kpopmusic #koreanmusic #Asianpop #independentmusic #HanlimMultiArtSchools #MTVKorea
Related Articles