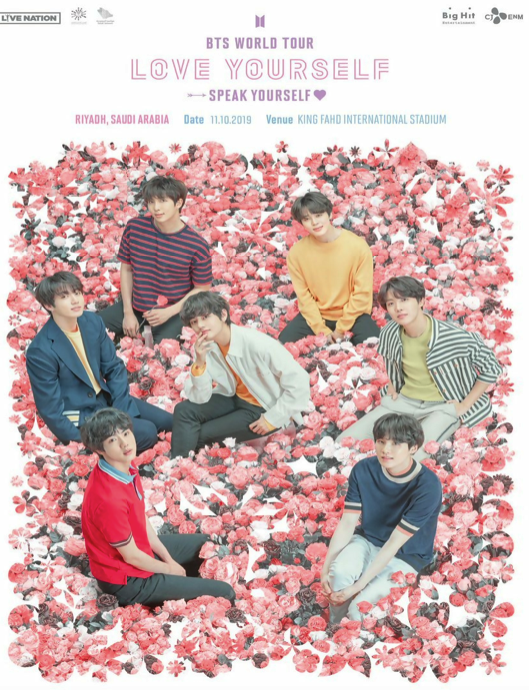 Fresh off the heels of Super Junior's groundbreaking tour stop in Saudi Arabia, Big Hit Entertainment announced that BTS will perform in the kingdom this coming October!
BTS will bring the Speak Yourself stadium tour to Saudi Arabia, making them the first K-Pop act to hold a stadium tour in the country. Behind Super Junior, they are only the second K-Pop act to perform a solo concert there.
Super Junior performed a solo concert July 12, 2019. However, it should be noted that Stray Kids performed at the Jeddah Season Festival Saturday July 13, 2019, but the performance was not a standalone tour.
Saudi A.R.M.Y started asking for BTS to tour Saudi Arabia following Super Junior's concert. According to fans on Twitter and Allkpop, Saudi A.R.M.Y organized to ask @Turki_alalshikh (one of the people responsible for bringing entertainment acts to the country) for a BTS tour. While it's not clear if this mobilized attempt to bring the group to the country is the reason for BTS to perform there, it should be noted that Saudi A.R.M.Y's dedication did not go unnoticed!
The Love Yourself: Speak Yourself tour will stop at King Fahd International Stadium in Riyadh, Saudi Arabia October 11, 2019.
—-Olivia Murray
Related Articles