– Teen Top CHUNJI reveals mood photo that expresses emptiness after breaking up with lover
– CHUNJI 's first solo album is on the 16th. Off-line simultaneous release… A pre-released present to the fans through the listening session on the 15th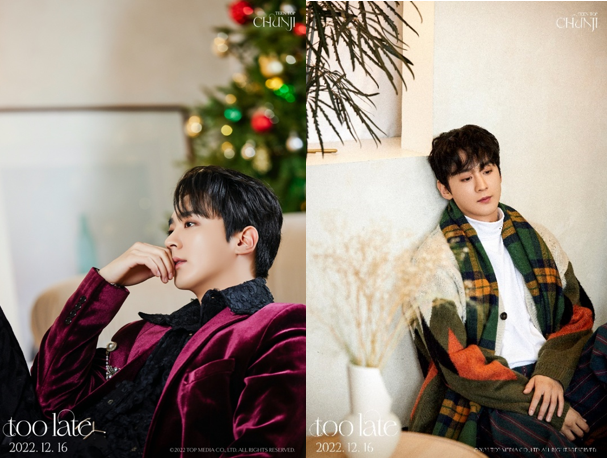 Teen Top CHUNJI unveiled a mood photo of "CHUNJI (TEEN TOP) 1st Single [Too late]".
On the 8th, CHUNJI released a photo showing the mood of the album on the official channel of Teen Top, raising expectations for his first solo album.
In the released mood photo, CHUNJI showed off his unwavering beauty. The mood photo, which expresses the emptiness felt in daily life after the breakup in the space of home, gives an overall atmosphere of the songs that CHUNJI will perform in this album.
Meanwhile, CHUNJI will have a place to release the song to fans first through a hearing on the 15th, a day before the release of the song, and the 1st single [too late] is on the 16th. It will be released simultaneously offline.
[Photo provided = TOP Media]
#CHUNJI #TEENTOP #TooLate #1stsingle #CHUNJINewMusic #kpop #kpopboygroup #kcrush #kpopidol #TEENTOPOfficialChannel #CHUNJIAlbum #TooLatesong #kcrushamerica #kcrushnews #CHUNJImood
Related Articles