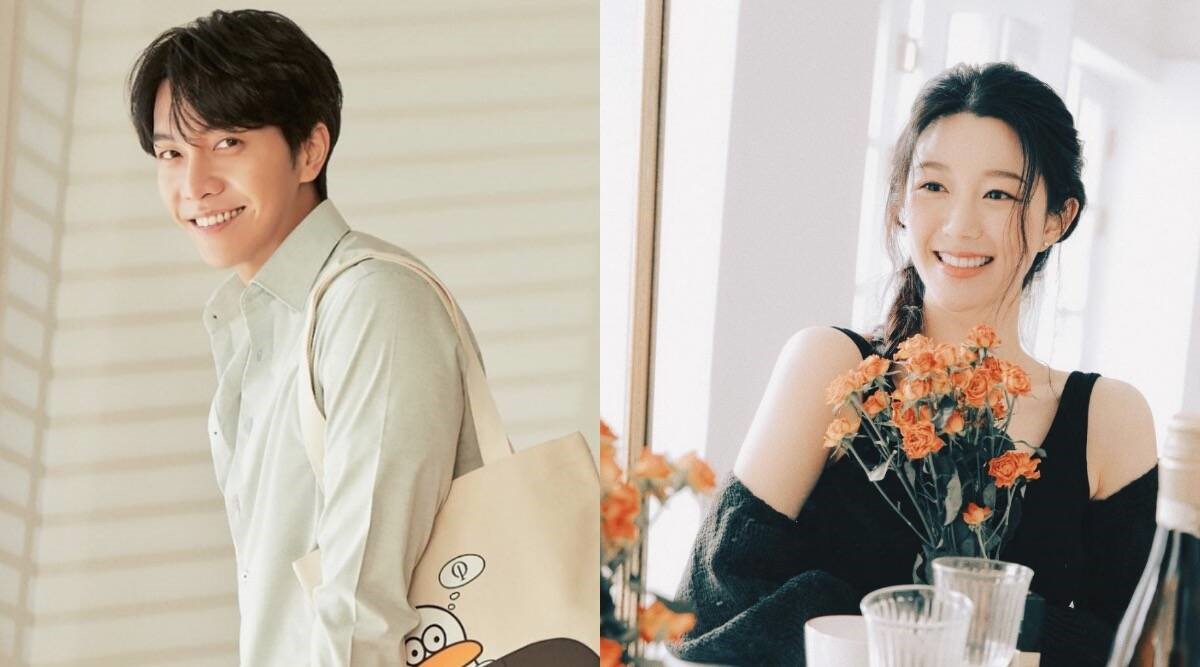 On February 7, 2023, actor and singer Lee Seung Gi announced he and actress Lee Da-in will marry in April.
View this post on Instagram
Lee Seung Gi's message reads:
Hello, this is Lee Seung Gi.

It seems that I have many reasons to write long posts this year.

Today, I am relaying the most important decision of my life.

I have decided to spend the remainder of my life with Lee Da In, whom I love, not just as a couple but as a married couple.

I proposed, and she accepted.

We are holding our wedding on April 7.

Now that I have someone to take responsibility of forever, I wanted to happily relay this news to you directly.

She is someone with a lot of warmth and love, and she is someone I want to keep by my side forever.

I want to share our happiness together, and even if there are difficult times in life, I want to overcome those difficulties together without letting go of each other's hands.

I hope you will show support for our future ahead, and we will live happily while continuing to give back to others.

Thank you.
Lee Seung Gi and Lee Da-in confirmed their relationship in May 2021.
The marriage announcement is a piece of happy news for Lee Seung Gi after months of turmoil with Hook Entertainment.
Lee Seung Gi parted ways with Hook Entertainment after 17 years and started his one-man agency, Human Made, which partnered with his former agency. In December 2022, Lee Seung Gi asked Hook Entertainment for a transparent disclosure of his earnings. According to Dispatch, Lee Seung Gi allegedly didn't receive his profits from digital music sales. Hook Entertainment denied the claims. Lee Seung Gi's legal representation provided evidence dispelling Hook Entertainment's claims, leading the CEO to apologize and take responsibility.  The agency later stated Lee Seung Gi was paid, and the actor donated his earnings. During this time, Lee Seung Gi also sued for contract termination and sued the Hook Entertainment CEO and directors for fraud and embezzlement.
Lee Seung Gi, a celebrated and popular actor and singer, has starred in My Girlfriend is a Gumiho (2010), Gu Family Book (2013), A Korean Odyssey (2017-18), and Vagabond (2019) among other notable dramas and films. He's also the singer behind 2012's popular and award-winning song "Return." He recently appeared in The Law Café.
Lee Da-in, who is set to appear in the upcoming drama Lovers, is known for her roles in Alice (2020), Come and Hug Me (2018), and the film The Fatal Encounter (2014). Lee Da-in is also the daughter of actress Kyeon Mi-ri and the younger sister of actress Lee Yoo-bi.
Lee Seung Gi and Lee Da-in's wedding will take place April 7, 2023. Congratulations to the couple!
—-Olivia Murray
#LeeSeungGitomarryLeeDain #LeeDaintomarryLeeSeungGi #HumanMade #LeeDain #kdramaactress #daughterofKyeonMiri #sisterofLeeYoobi #koreandrama #LeeSeungGi #MyGirlfriendisaGumiho #GuFamilyBook #TheLawCafe #koreansinger #kcrush #koreanmusicartist #congratulationLeeSeungGi #congratulationsLeeDaIn #weddingApril72023 #kcrushnews #kcrushamerica #LeeSeungGiKoreanActorSinger
Related Articles