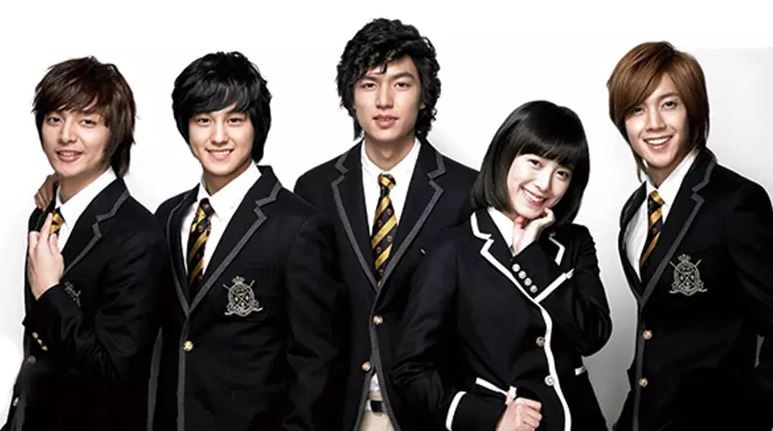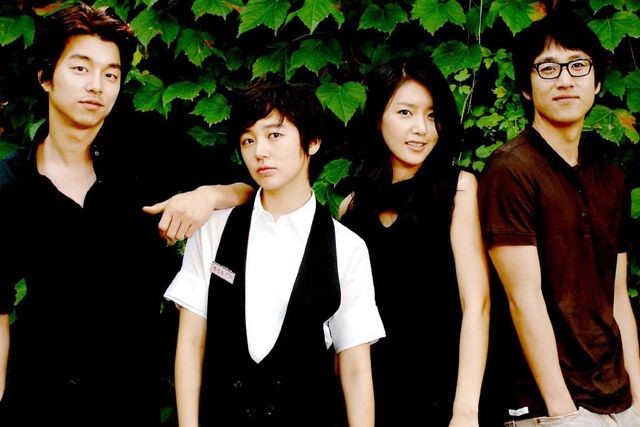 After the 2nd K-drama generation gained a solid footing in the international entertainment industry, Korean writers started gaining an audience for their twisted and heart-wrenching plots. The ensuing 3rd K-drama generation between 2000 and 2009 went a notch higher with their storylines that brought viewers into an array of intense emotional chaos. Below are some of the series that made headlines during the 3rd K-drama generation.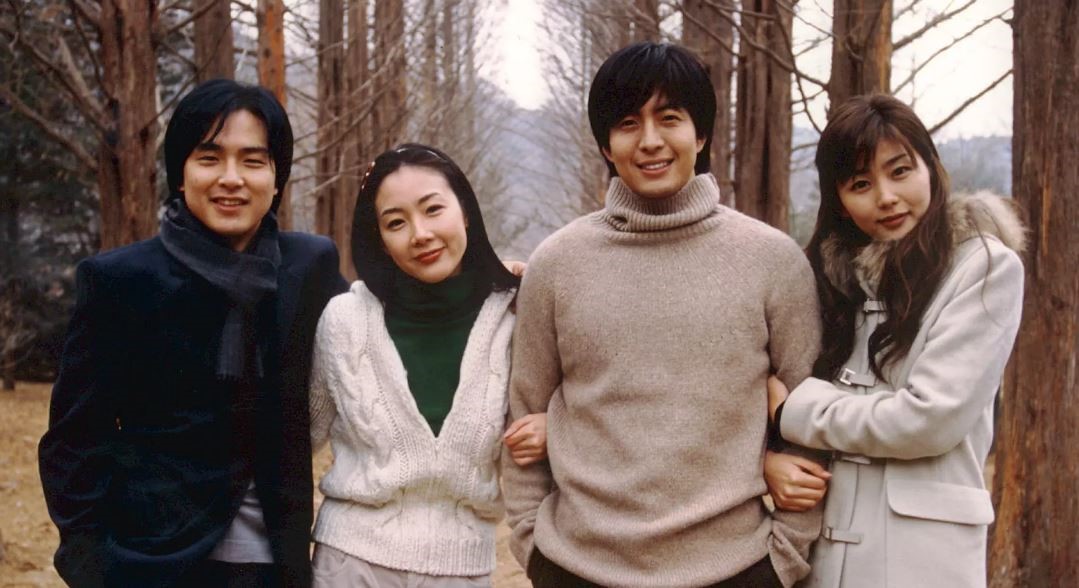 1. Winter Sonata (2002)
This sentimental drama fueled the Hallyu wave to another level with international fans, especially in the Asian peninsula, glued to each of the episodes as they aired. Released in January 2002, "Winter Sonata" is a heart-crushing romance that quickly builds up into an entanglement amongst friends only to dim after a tragedy. Kang Joon Sang (Bae Yong Joon) moves back to the village in search of his father. Due to life's shortcomings, he slowly opens up to Jung Yu Jin (Choi Ji Woo)'s friendship only for it to blossom pushing Kim Sang Hyuk (Park Yong Ha) out of the girl's picture. At the epitome of romance, Joon Sang dies in a car accident crushing Yu Jin's heart and sending the viewers into wailing mode once again. After a decade at Yu Jin and Sang Hyuk's proposal, Oh Chelin (Park Soi Mi), a longtime friend of the two, tags along with her new boyfriend, Lee Min Hyung (Bae Yong Joon). Min Hyung causes a bizarre mood as he resembles Joon Sang. Despite Yu Jin's eternal love for Joon Sang, Min Hyung has no memories of Yu Jin. The encounter births chaos driving the viewers to cling to their seats as a rollercoaster of desperation and anguish amidst hope ensues. It's up to fate how these characters end up.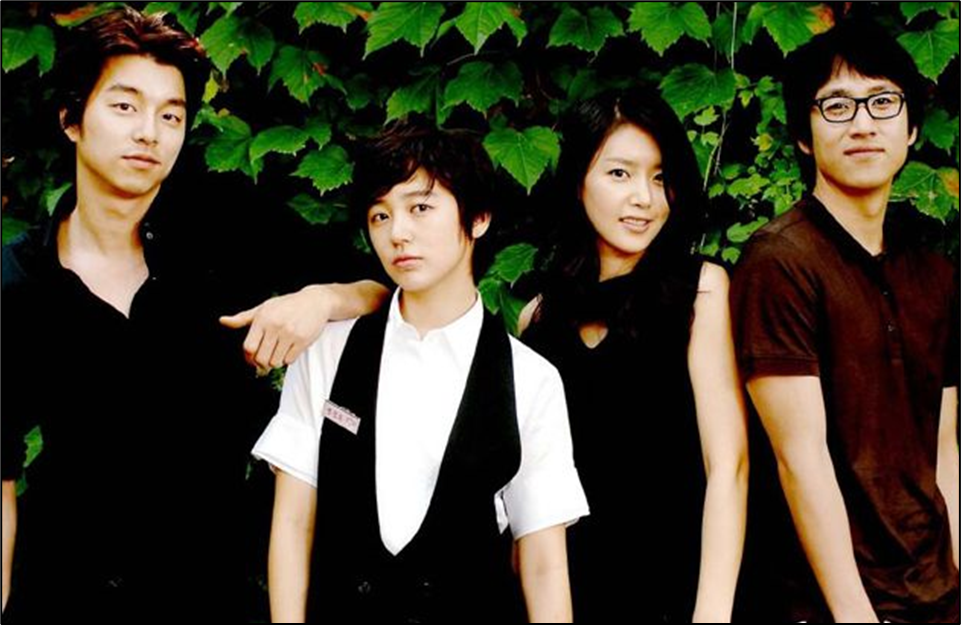 2. Coffee Prince (2007)
Released in July 2007, "Coffee Prince" is a comedy romance drama filled with entertaining scenes. In a bid to make his coffee cafe trendy, the only solution that seems viable to this rich boy is hiring handsome attendants. Choi Han Gyul (Gong Yoo) employs Go Eun Chan (Yoon Eun Hye) thinking she is a man based on her tomboyish look. Upon learning this, Eun Chan strives to keep up the manly perception that comes with its embarrassment given the workplace is now perceived as a man cave. A few chaotic and humorous scenes into the drama, Han Gyul starts having a thing for Eun Chan making him question reality and his sanity status for a few episodes wondering why he is falling for a man. The nosiness, schemes, quarrels, chaos, laughter, love, and heartbreaks revolving around this drama keeps viewers reeled in to the end.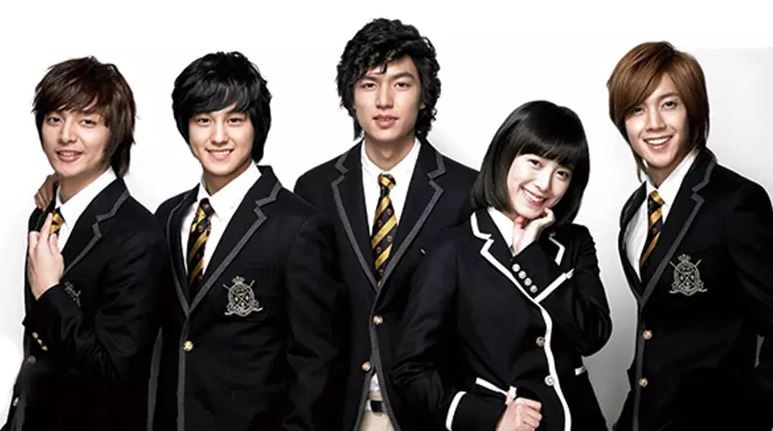 3. Boys Over Flowers (2009)
Released in January 2009, this drama caused quite a buzz in the international entertainment space. "Boys Over Flowers" is a story of a girl who finds herself being pursued by 4 boys of a different social status than hers. A scholarship to an affluent school leaves Geum Jan Di (Gu Hye Seon) in a circus of encounters with these particular boys who engage in all ventures while pursuing their desires. The boys, Goo Joon Pyo (Lee Min Ho), Yoon Ji Hoo (Kim Hyun Joong), So Yi Jung (Kim Bum), and Song Woo Bin (Kim Joon) engage in extreme measures making Jan Di's life a living hell. Jan Di proves to be a tough cookie despite the mistreatment, bullying, compassion, love, and obsession she experiences from the passionate pursuit by each of the boys. Scenes down the series, Jan Di is seen to be torn between two of the boys. The reactions and interjections by Jan Di's mother regarding her daughter's intriguing love life further amplify the drama's charm.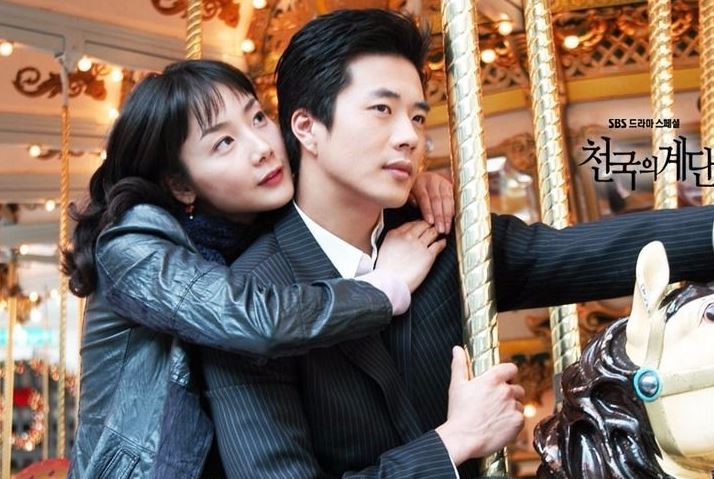 4. Staircase To Heaven (2003)
Released in December 2003, this cryfest K-drama is ranked amongst the epitome of 3rd generation K-dramas. "Staircase to Heaven" starts with the beautiful and innocent friendship of Hang Jung Suh (Choi Ji Woo) and Cha Song Joo (Kwon Sang Woo) who grow apart later in life as Song Joo goes abroad to study. The death of Jung Suh's mother brings into the picture a stepmother, her daughter, and her son, who are a nightmare in all Jung Suh's endeavors. Despite Han Tae Hwa (Shin Hyun Joon)'s efforts, this stepbrother cannot win Jung Suh's heart amidst the unfair treatment by the stepmother and stepsister. Soo Joo returns to Korea and the stepmother's jealousy schemes cause Jung Suh to lose her memory from a car accident. Tae Hwa is manipulated into running away with Jung Suh after the stepmother falsifies her death and gives her a new identity. Soo Joo is anguished upon learning of Jung Suh's death. Han Yu Ri (Kim Tae Hee), the stepsister, takes the crafted chance to win over the rich boy only for Soo Joo and Jung Soo to meet by chance. A soul-crushing twist of fate transpires as Jung Soo is diagnosed with eye cancer whose only solution is receiving a cornea from a dead person. What happens afterward is debatable with dominating themes of cruelty in the making and true love.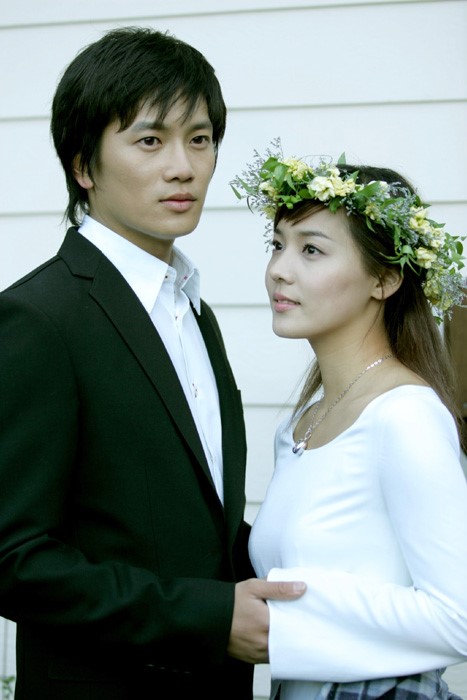 5. Save The Last Dance for Me (2004)
"Save the Last Dance for Me" was released in October 2004, and is a maudlin series that wreaks havoc on the viewers' emotional status with diverse and intense scenes all through. Eun Soo (Kim Yoo Jin aka Eugene)'s father saves and tends to a man whom he found unconscious after a serious attack. Given the injured man's memory loss, Eun's father names him Chang Ho (Ji Sung). Love sparks between Chang Ho and Eun Soo and just when their wedding bells are around the corner, Chang Ho is attacked again this time losing his memories with Eun Soo. Chang Ho's disappearance plunges Eun Soo into distress, worsened by losing her father. Eun Soo discovers that Chang Ho was Kang Hyun Woo (Ji Sung), who hails from a wealthy family which is the root of all his misfortunes. With no memories, a deep divide between social classes, and schemes of greed and revenge, the ensuing scenes drown the audience into a series of emotional vulnerabilities with the two characters' fate a mystery.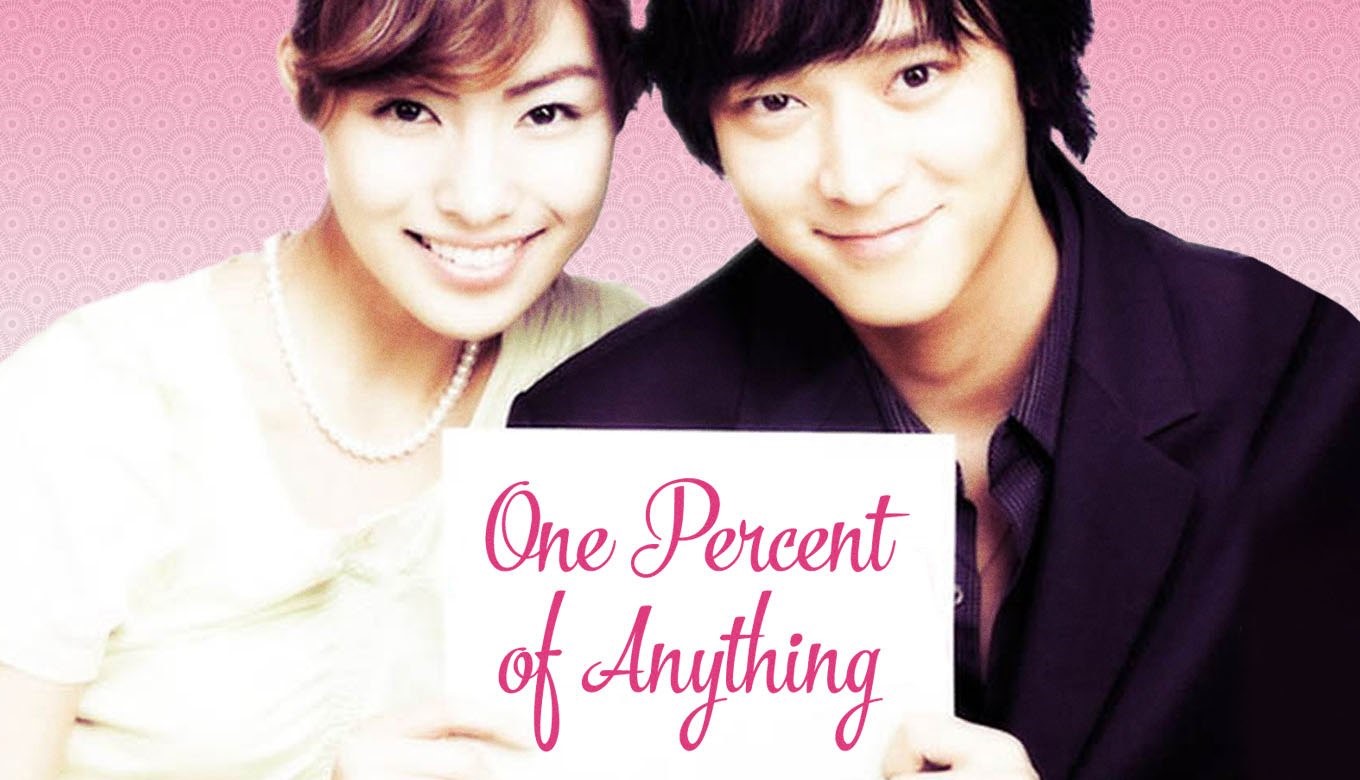 6. 1% of Anything (2003)
"1% of Anything" was released back in July 2003. In this drama, the characters major in taking chances if only to gain even a percentage of their desires. It starts with a rich grandfather who risks his family inheritance for a glimpse of maturity and responsibility from his spoiled grandson. Kim Jung Hwa (Kin Da Hyun) is a kind-hearted teacher who risks helping the rich grandfather out of her heart's kindness with the hope that the grandson will man up and relieve the old man of his worries. Kang Dong Won (Lee Jae In) on the other hand, is a spoiled and quick-tempered grandson whose only chance of getting any of the family fortunes is by yielding to his grandfather's schemes and going out with Jung Hwa. The encounter and progress between Dong Won and Jung Hwa indicate that there is not even a 1% chance of the two becoming a thing. The comedy, schemes, moves of desperation, and resulting frustrations keep viewers near as they are engulfed in the series.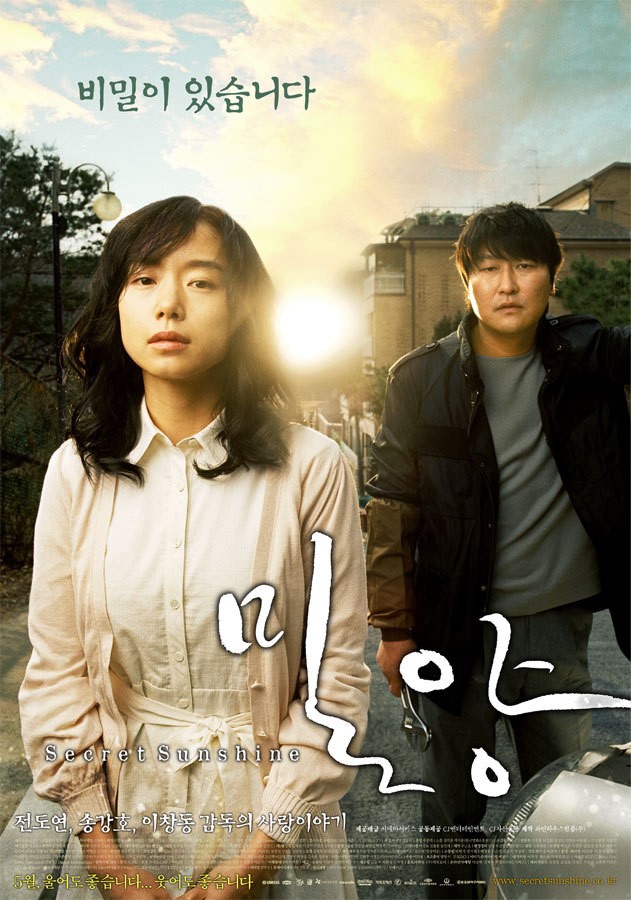 7. Secret Sunshine (2007)
Released in May 2007, "Secret Sunshine" is an emotional deep series coupled with humor and suspense filled-plots. It tells the story of a woman's grief upon losing her husband and the unexpected tragedies and dilemmas she finds herself in order to strive towards sanity and happiness. Shin Ae (Jeon Do Yeon) moves to Milyang, her late husband's hometown, to start a new life only to find the expected sunshine turning into darkness. At first, she burrows into simple daily routines in this quiet neighborhood only for the area's skeletons, from all kinds of religions and beliefs, relentlessly pursue her. Jong Chang (Song Kang Ho) helps maintain Shin Ae's sanity, resulting in him following her in the religious circles. "Secret Sunshine" depicts the horrors and advantages of religion and beliefs and how they shape and affect individuals and societies. Shin Ae's maneuver through the multiple religious advances and her pitfalls keeps viewers glued to the very last minute.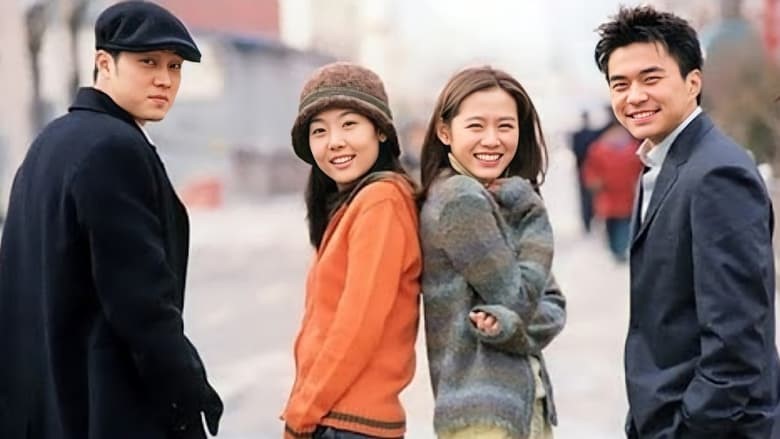 8. Delicious Proposal (2001)
Just as its title, this drama is a delicious treat for viewers given its scenes which are filled with humor, suspense, and captivating romance. Released in February 2001, "Delicious Proposal" involves competition between rival Chinese restaurants. Hee Ae (Song Ye Jin) hails from a poor family but brushes it off and does all it takes to thrive and rule in this cooking industry. Hyo Dong (Jung Joon) falls for Hee Ae after an encounter during cooking classes. But given the fierce competition and staunch dedication towards career success, amidst differing perspectives and classes, the possibility of love blooming is left in the writer's hand. Filled with comedy and a glimpse of romance amidst daily life struggles, "Delicious Proposal" is the ultimate drama to binge on.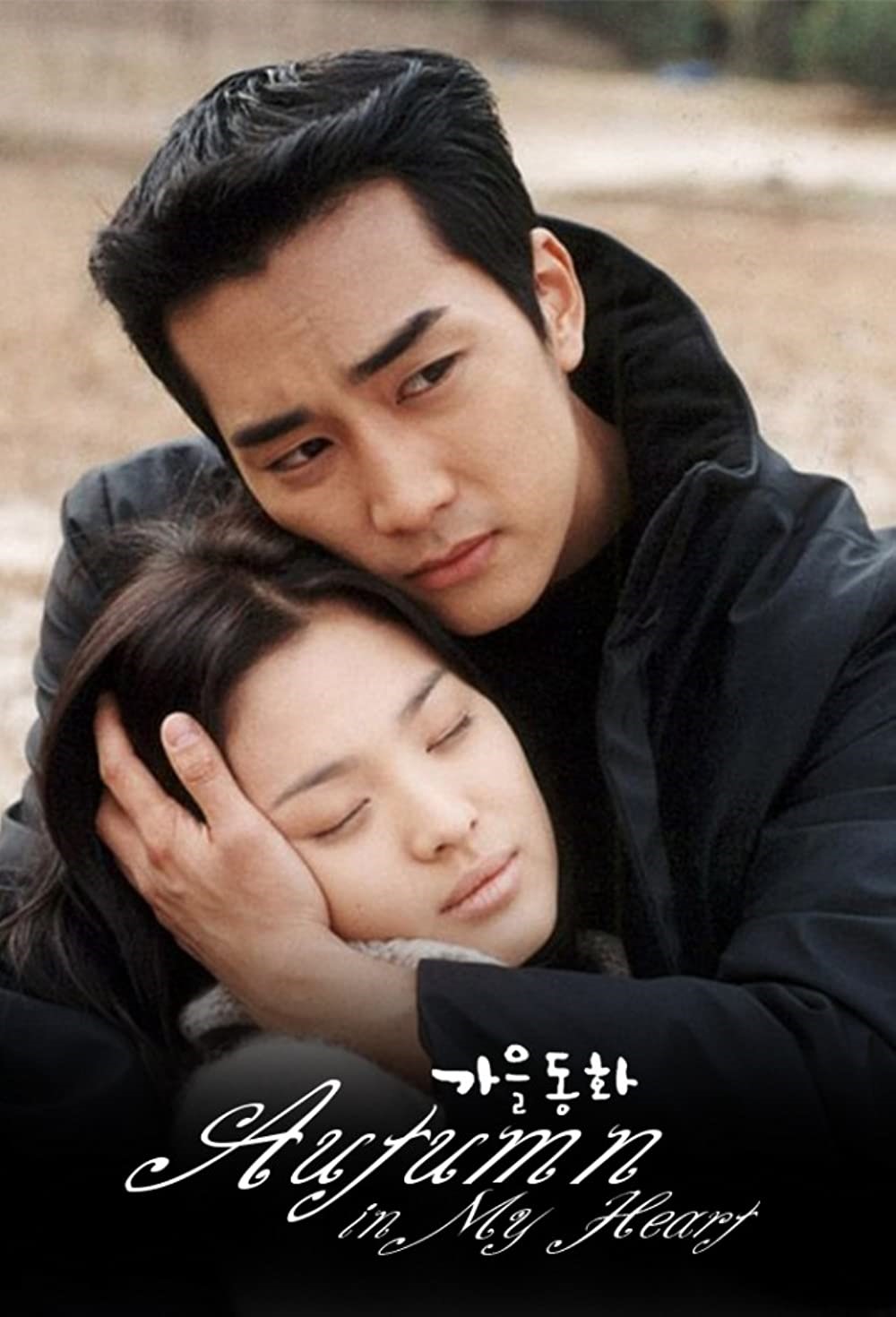 9. Autumn In My Heart (2000)
K-dramas are quite known for their emotion-wrecking plots that leave viewers in emotional chaos. "Autumn in My Heart" was released back in September 2000. The drama digs deep into the viewers' feelings with every episode leaving viewers hoping against all odds that the writer develops an ounce of mercy and relives them of the agony of pain and suspense. Eun Suh (Song Hye Kyo) has a brother, Jun Suh (Song Seun Heon), and is their wealthy family's source of joy. Shin Ae (Han Chae Young) is a whiny teenager who lives with her poor mother. Eun Suh gets into an accident and needs a blood transfusion only to find out she is not of this wealthy family. And the array of endless heart-wrenching ordeals starts pouring out. After scandic efforts to unravel the mystery, it's discovered that Eun Suh and Shin Ae were switched at birth. The girls are forced to switch back to their original families. The teenagers grow up and have started their romance journeys. Jun Suh jets back into the country with a flashy girlfriend. Eun Suh and Jun Suh, who have been longing for each other, reunite and their once-sibling relationship seems to conflict with their innermost sincere yearnings. An array of entangled relationships ensues even as Eun Suh discovers her terminal illness. The curiosity on whether Jun Suh and Eun Suh become a thing amidst chaotic relationship wrangles or whether Eun Suh finds a cure, keeps the viewers glued in tears and heartbreak through the remaining episodes.
10. Jewel In the Palace (2003)
"Jewel In the Palace" is a historical heartbreaking drama that centers on Seo Jang Geum (Lee Young Ae)'s maneuvers around the dangerous political world. Released in September 2003, this drama is set in a time when society was ruled by men and social status was the order of the day. Through bravery and calculated steps, Jang Geum trends on political minefields defying culture and norms. The suspense in every scene is intensely nerve-wracking with the countless times that Jang Geum comes close to meeting her maker. Daring conspiracies are made with betrayal and jealousy jeopardizing Jang Geum's and other characters' lives even as she schemes her way from working in the kitchen to influential positions. Love tries its luck in cutting through Jang Geum's hard heart and goal-driven mind, but whether it is a desperation bestowed upon the viewers. A series of heart-racing and adrenaline-thrusting scenes transverse between Jang Geum and Min Jeong Ho (Ji Jin Hee), the young master she helps in thwarting plots against the kingdom. Jang Geum's determination and obsession to rock the political boat has to overcome the challenges and societal perspectives. The suspense keeps viewers at bay as to whether there are costs to be paid or desires to be forgone in the political affluence endeavor.
—-Karen Mwenda
#3rdgeneration #thirdgenkdrama #3rdgenkdrama #best3rdgenerationkdramas #JewelInThePalace #LeeYoungAe #JiJinHee #historicalkdrama #WinterSonata #ParkYongHa #AutumInMyHeart #SongHyeKyo) #SongSeunHeon #kcrusharticle #kdrama #kcrushamerica #DeliciousProposal #JungJoon #StreetSunshine #1percentofanything #SaveTheLastDanceForMe #Korean #StaircaseToHeaven #BoysOverFlowers #LeeMonHo #GuHyeSeon #kcrushmedia #kcrushamericamagazine
Related Articles