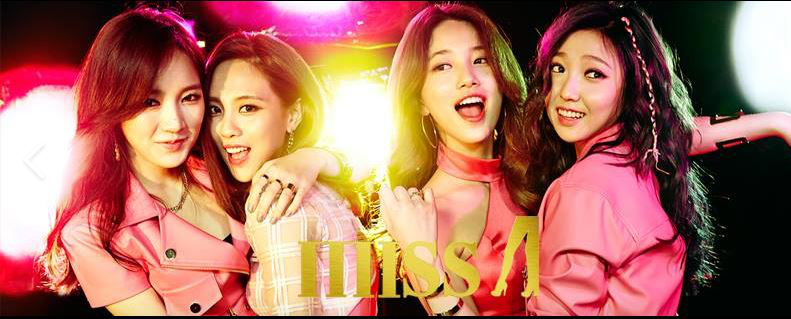 Miss A in a promo photo from their official Facebook page @saymissa. From Left to right: Jia, Fei, Suzy and Min.
Birth of a sizzling quartet
The four-member female Kpop group Miss A, was formed in 2010 under JYP Entertainment and comprised two Chinese members – Fei and Jia as well as two South Korean members, Suzy and Min.
The quartet's sexy dance choreography and catchy debut song 'Bad Girl Good Girl' from their debut single album 'Bad but Good' quickly drew the attention of audiences, catapulting them to the top spot on the well known music show KBS Music Bank.
The group continued their winning streak with their subsequent singles and full album in 2011, culminating in their entry into China with a special edition album featuring chinese versions of their hit songs, which ultimately reached number three on Taiwan's G-Music Chart.
Killer songs with visuals to match
Their up-tempo songs with empowering lyrics complimented by their striking looks ensured the group's popularity locally and overseas particularly in China. The group remained active up till 2015 when they released their final EP, 'Colors' which featured the hit single 'Only You'. To date, the music video for 'Only You' has over 79 million views on YouTube, a testament to the group's popularity.
In addition to their success as a group, the members also had individual projects with Suzy becoming the most well-known particularly for her works in dramas. With Jia leaving the group in 2016 and Min also departing in 2017 upon reaching the end of her contract with JYP Entertainment, the group came to a natural end with the official disbandment announced  in December 2017.
Breaking out and making waves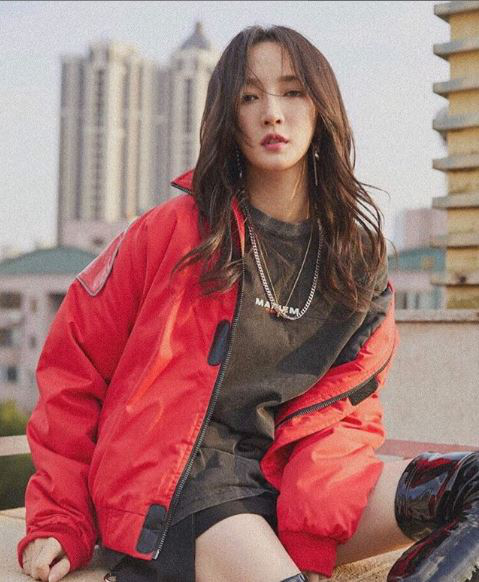 A photo of Jia from her Instagram account @mjbaby0203.
Jia, now known as Meng Jia is a solo artiste focusing mainly in China. She was the first to leave the group to begin her solo efforts and released the single 'Mood' featuring former label mate Jackson Wang from 2PM in December 2017. She has since released more solo singles and has her own YouTube channel JiaVevo featuring solo works including her English single 'Weapon'.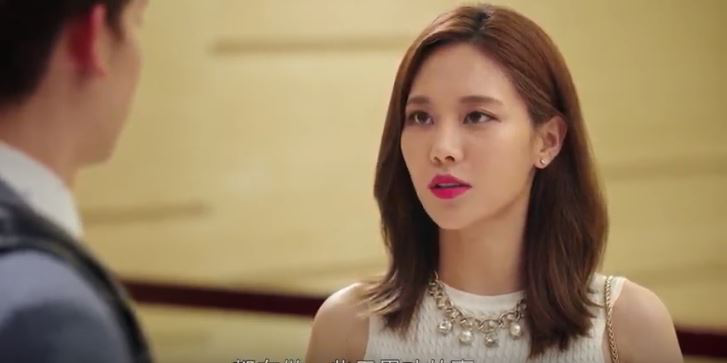 A still of Fei from the currently airing Chinese drama 'Shall We Fall In Love'.
Fei, is also currently active back home in China as a solo artiste and actress. She just released the single 'Hello' featuring Jackson Wang last December and is currently starring in Chinese drama 'Shall We Fall in Love' with another 2PM member, Nichkhun.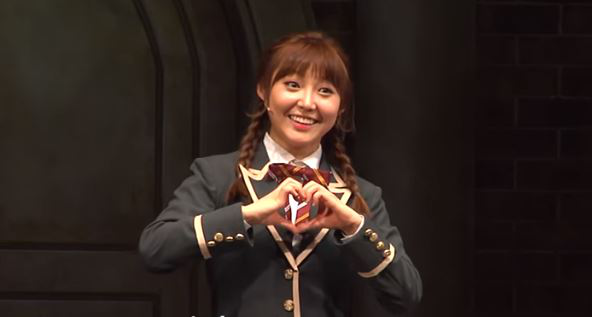 A still of Min from her stint on the 2017 musical 'Boys Over Flowers'.
Min, appears to be the most quiet of the all the members in terms of work and social media activity ever since she deleted her Instagram posts in 2017. However, she appears to be making a comeback, featuring on the single 'Marathon' by Deepshower late last year and playing a supporting role in Korean mystery thriller film 'Sooni: The Executioner's Daughter' to be aired in May 2019.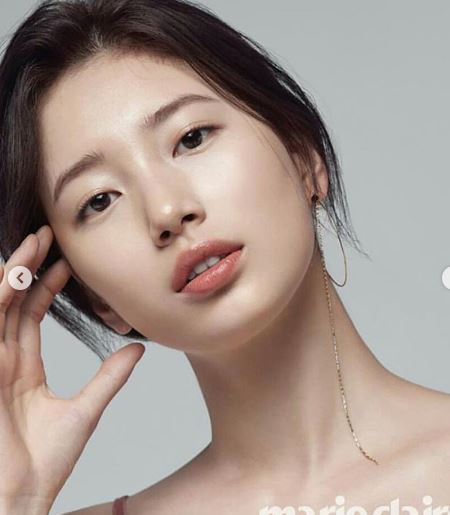 A recent photo of Suzy from a photo shoot shared on her Instagram account @skuukzky.
Suzy has long commanded the most attention for her acting, starring in popular KDramas such as 'While You Were Sleeping' and 'Uncontrollably Fond' in recent years. In addition to her successful acting career, she's also active as a solo artiste and is known as one of the CF (commercial advertisements) queens of South Korea representing top brands such as Lancome cosmetics. She last released an EP in 2018 titled 'Faces of Love' and also sang the song 'I Love You Boy' on the OST (original soundtrack) for her drama 'While You Were Sleeping'.
—-Fie Fed
Related Articles