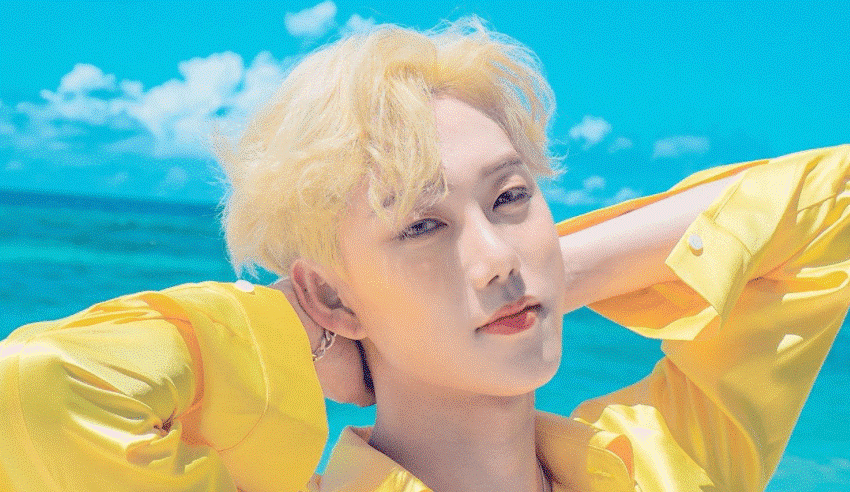 A-Team's male idol group VAV is down another member as Baron opted to depart the group and the company.
On March 10, A-Team released a statement confirming Baron's departure.
Hello.

This is A-Team Entertainment.

We inform you that VAV member Baron (Choi Choong-hyeop) has decided to leave the team and terminate the exclusive contract on March 10, 2023, due to personal circumstances.

We apologize for causing concern to fans with the sudden news.

We ask for your continued warm support and love for VAV members.

Thank you.
Baron, too, shared a post on his Instagram announcing his departure.
View this post on Instagram
Hello, Vitamins! This is VAV's Baron.

I think VAMPZ are surprised by the sudden news. Due to personal circumstances, it was concluded that doing activities would be difficult, and after long and sufficient discussions with the company and my older and younger brother members, I made this decision.

You might say it's cowardly. I thought a lot that I would be able to give VAMPZ more pain by showing a bad side. 

Although we couldn't run towards the end together as a member of VAV, I will always cheer for Geumhyuk, Wooyoung, Peng, Yoonho, Hosung, and the lovely youngest Heejun.

Thank you for your love and support for me as a VAV member. I don't know when it will be, but when I can recover and give you energy like vitamins, I will definitely visit you. Thank you for your support.

I would appreciate it if you could send support and strength to the A-Team Entertainment staff and my brothers who are preparing hard. Everyone, I love you.

March 10, 2023

From Choong-hyeop who loves his brothers and VAMPZ.
Baron debuted with VAV in 2015. Sadly, while with VAV, his mother passed away in 2019. He also completed his mandatory military service in 2020-21.
Baron is the fourth member to leave VAV. Xiao departed June 2016, Zehan in December 2016, and Gyeoul left in January 2017. Ayno, Lou, and Ziu were added in their places.
Currently, VAV is prepping for a comeback sometime this year. Good luck to VAV, and well wishes and health to Baron!
—-Olivia Murray
#Baron #VAV #Xiao #Zehan #Gyeoul #Ayno #Lou #Ziu #kcrushnews #VAVVAMPZ #ATeamEntertainment #kpopboygroup #kpop #BaronLeavesVAV #ChoiChoonghyeop #Geumhyuk #Wooyoung #Peng #Yoonho #Hosung #Heejun #kcrushamerica #kpopdeparture #kcrushmedia #kpopscene #VAVkpopboygroup
Related Articles