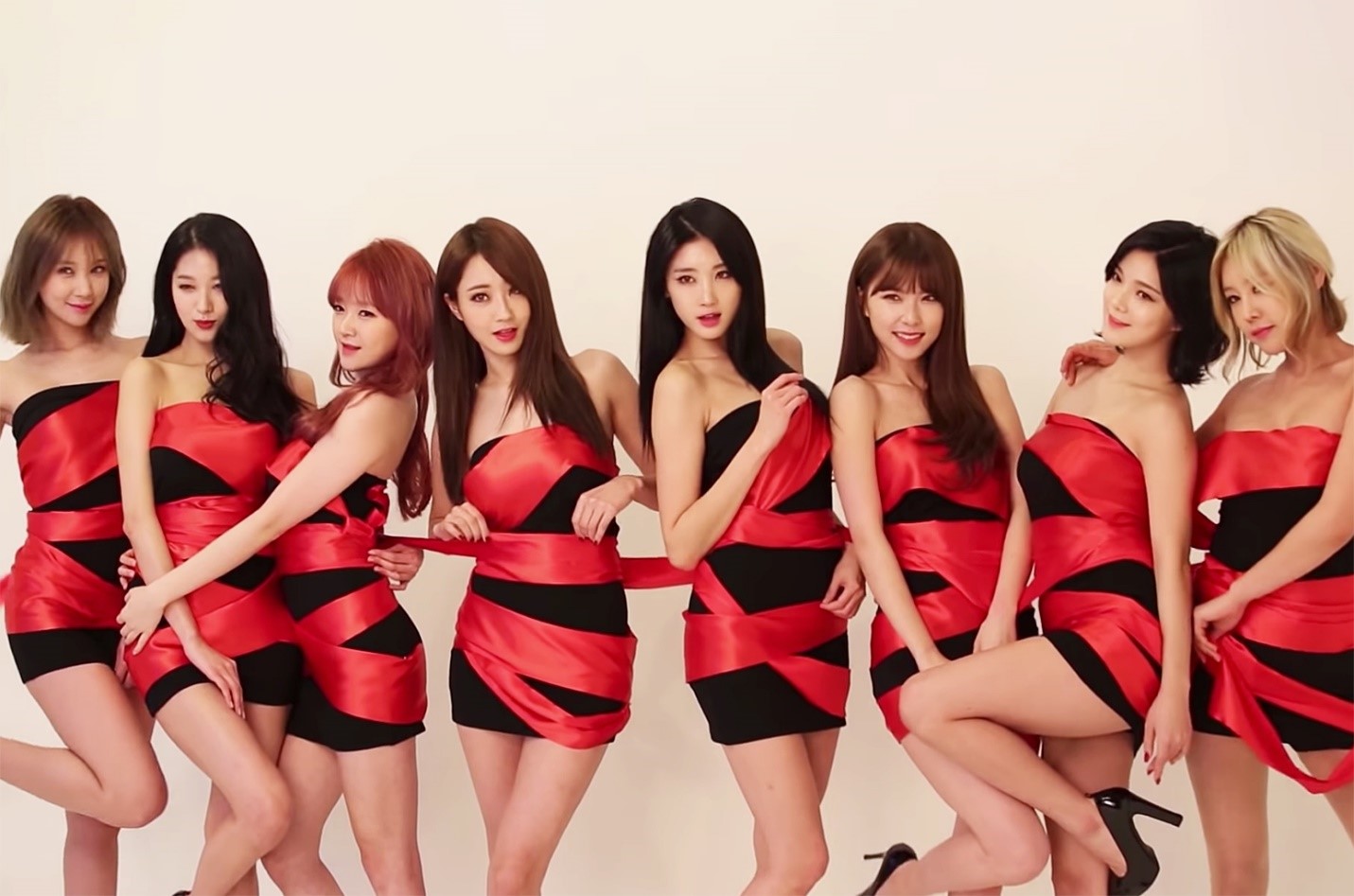 Another second-generation girl group may be making a comeback!
On March 21, JBTC announced Nine Muses (often stylized as 9Muses) and their sub-unit Nine Muses-A are supposedly in talks to make comebacks in the coming months, with Nine Muses-A expected to release music in May and Nine Muses this summer.
While nothing's solidified yet, the rumor is exciting for fans who felt Nine Muses were painfully underrated throughout their nine-year run (2010-2019).
If Nine Muses do decide to hold a comeback, it will be interesting to see who will participate.
Comeback plans may be complicated as several members are wives and mothers. Keumjo married actor Baek Kibum in 2022. In 2018, SungAh married DJ DaQ, and Eunji married her non-celebrity partner and welcomed their child in 2020. SungAh announced her pregnancy in early 2020 and welcomed her baby a few weeks after. Moon Hyuna got married to her non-celebrity boyfriend in 2017 and had their first child June 2020; her second pregnancy was announced in December 2022. Moon Hyuna's second child was born February 2023. Minha announced in February that she and her non-celebrity fiancé will be married in May.
Meanwhile, Gyeongree (Kyungri) recently departed YNK Entertainment after signing with the company in 2020. She made the announcement on Instagram.
Hello, this is Gyeongree. ◡̎

My contract with YNK Entertainment, whom I have been with for the past three years, has expired.

There was no official statement from the company, and I found out from receiving a message from a friend [who found out through] an article from an unknown source, so I would like to post a short message for fans who are always curious and waiting for my activities.

The drama I was working on together with them last year has yet to premiere, and I'm in the middle of filming [something else]. (It looks like both of them will begin airing this year~)

I'm grateful to the company CEO and staff that were with me during this time.

It was meaningful as I challenged myself in a different area, and I am thankful that there are even more things I want to do in the future.

This year is a year where I want to repay those who support me a little more. ღ

I always say hello in writing, but I promise to meet the fans I've been missing and say hello to each and every one of them again.

I miss you, and thanks always!
View this post on Instagram
Currently, Gyeongree's looking for a new agency.
Nine Muses last comeback was with "Remember" February 14, 2019. "Remember" was also their goodbye song as they disbanded following a February 24, 2019 fan meet.
If the rumor turns out to be true, how stoked are you for a Nine Muses comeback? We're definitely ready!
—-Olivia Murray
#9Muses #9Muses2023comeback #kcrushnews #comebackkpop #kpopgirlgroup #kcrushmedia #9MusesA #YNKEntertainment #Keumjo #NineMuses #SungAh #Eunji #MoonHyuna #kcrushamericamagazine #Minha #Gyeongree #Kyungri #kpopgroup #kpopmusic #kpopcomeback
Related Articles