If you are visiting an Asian country and you see a lot of people wearing facemasks in public, do not be surprised… do not panic either. Since early 20th century, due to several outbreaks of infectious diseases such as 1918 (the Spanish flu) and 1968 flu pandemics (the Hong Kong flu), facemask started to appear. The 2002 SARS and 2006 Bird flu have brought the facemask-wearing into a common practice. It remains very popular among East Asian countries, especially China, Japan and South Korea. However, the causes of wearing masks have changed into many directions nowadays.
Causes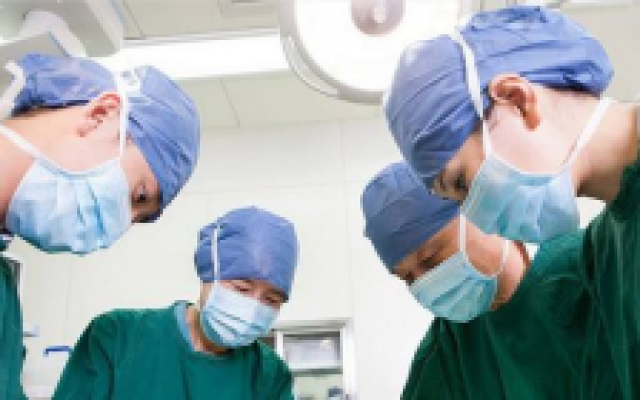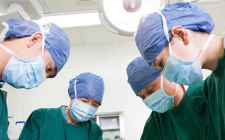 The very basic and most important function of masks is to prevent the spread of diseases. When talking about masks, it always reminds you of doctors as they wear masks all the time, visiting patients or conducting operations. For common people, it works as to protect yourself from the outside environment, or the other way round. In China and Japan, people tend to wear masks when they catch a cold. It is the same reason as to cover your mouth when coughing, which is considered as politeness.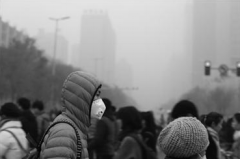 With the fast development of China and India, the relation between economic growth and environmental conservation has lost its balance. The Air Quality Indexes in Beijing and Delhi are most of the time far above 500, which already means severe pollution. Outdoor activities are very dangerous to people at this stage, so a top-quality mask is extremely important. Sometimes, even military gas masks can be spotted in Beijing. In 2015, Singaporeans also experienced the need for masks when they were suffering from the fire smoke pollution coming from Indonesia.
A funny fact in Japan among the young generations, is that masks are becoming a part of fashion. People wear it as common as wearing a hat. Many girls believe that by wearing masks, their eyes will look bigger and their faces will look cuter, which also adds a mysterious attraction to boys. However, if going a bit further, masks are becoming an excuse for young people to isolate themselves. They can hide their faces behind masks, avoid conversations with people and just play cool. In this case, masks become social firewalls which is unhealthy to mental growth.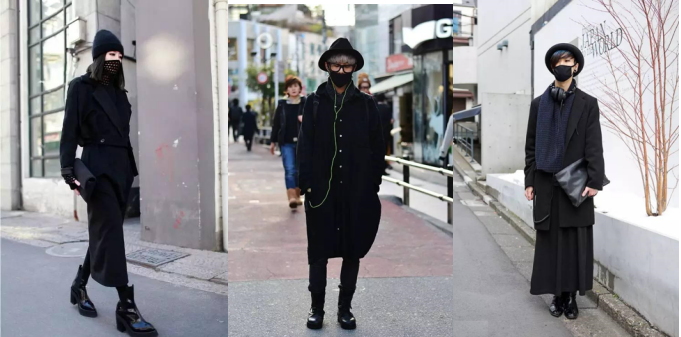 Besides what's mentioned above, there are many other causes for people using masks in Asia. It is said that over 20% Japanese are allergic to cedar pollen. Wearing masks can protect people from the hay fever, caused by the allergy. In South Korea, masks are also popular among celebrities. It helps them to avoid public recognition and disturbances. During air travel, if a girl doesn't wish to make up for that day, she can simply put on a mask to hide her face. Masks are also useful to reduce bad smells or prevent the cold. Because of the high population density in many Asian countries, imagine yourself in a very crowded metro or bus where people are almost kissing each other, you might want to have a mask to keep yourself from all the possible smells or bacteria that comes around you.
Consumer Market
Starting from 2010, the mask market has been gaining continuous growth in East Asian countries. In 2015, the world mask consumption reached 1.2billion pieces, doubling the volume in 2011. China as the biggest mask-consumption country, accounts for nearly half of the market. Some Medias estimate the Chinese pollution mask market worth $500 million in 2015, with a growth of more than 15% each year. At the last season in 2016, JD.COM has witnessed a double to ten-time sales growth on its anti-pollution products in Northeast China. Japan, South Korean, India and Singapore have all reported significant market growth in mask sales in the latest several years, mostly due to the declining of air quality.
However, the main reason to purchase a mask, mostly is to fight against pollution. The PM2.5 mask is the most popular kind on the market. There are several different types of masks, gauze mask, surgical mask, N95 mask, cotton mask and active carbon mask. N95 mask is proven to be the best type against PM2.5, which prevents the person wearing it to contract 95% of virus. People still prefer white for masks among all the other colors as it represents cleanness. Black is also getting popular when people buy it for fashion. Very often there is only one standard size for masks, but customized large or small sizes are available for some brands. It is especially necessary to have small sizes for children.
Supplier Market
As for the major manufacturers of masks, the top 5 brands are 3M, Green Shield, Honeywell, UVEX and Hakugen. Some Japanese brands such as Shigemats, Koken, are considered as dark horses coming from nowhere, but getting popular all of a sudden. Out of the top five brands, 3M is by far, the leader of them, occupying 90% of the Chinese market. There are around 300 mask processing and supporting companies in the cities of Northeast China, such as Dalian and Jiaozhou.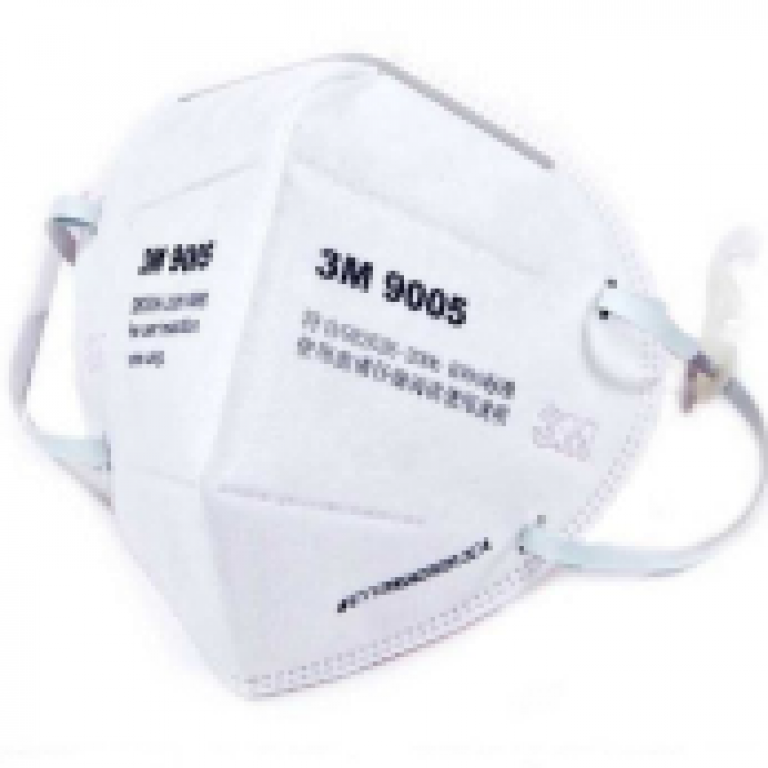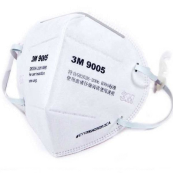 Regarding 3M, there is a lot to talk about. Minnesota Mining and Manufacturing is the full name of the company and the brand. Built in 1902 in the United States, 3M produces a full range of products, from housewares to medical supplies, from electronics to school items. They first created a particulate respirator for hard labors who were highly exposed to high-density dusts in 1970s. For the next 40 years, they've been looking at details, improvements, and finally impressed China with its N95 range during 2003 SARS period. They ran out of stock many times because of the high demand coming from the Empire of the Middle.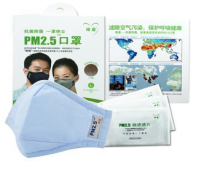 Green shield is the only Chinese brand out of the top five. The brand is under Sinotextiles Corporation Limited, who started to sell masks only from 2011. Honeywell, founded in 1885 in New Jersey, has a small range of masks. UVEX is a German company built in 1926. They specialize in personal protective equipment and most famous for their eye protections. Hakugen, created in 1923, is considered as an expert for manufacturing high-tech household chemicals. All these brands have great products and their own specialties, but it remains difficult for them to go beyond 3M regarding masks.
Because of the explosion of e-commerce business in China, a high percentage of masks, coming from local companies, fail to pass quality tests. This urges China to build up a much detailed and comprehensive standard for mask production. The current market price for a mask varies from $0.15 to $0.40 for low end, from $4.5 to $5.8 for better quality ones. As there is a continuous growth in incomes for Chinese people, the higher end is more and more looked at. Nowadays many people are buying masks at the price of $22 to $37.
—-Lizzy Ren
Related Articles