Rice, a simple and delicious food, is a main staple for more than half of the population in the world. There are over 40,000 varieties of rice. Every country has its own varieties because of the differences in the way of planting and many environmental conditions such as temperature, water and soil. International classification has divided rice into four major categories which includes Indica, Japonica, Aromatic and Glutinous. It is also popular to classify rice by the length of the grain, the color or the level of stickiness.
As for the planting and harvesting of rice, there are three major steps: Pre-planting, Growth and Postproduction. In early April, after choosing which rice you would like to grow, the land preparation includes pre-fertilization, soil aeration and leveling. In late April before transplantation, the seeds need to be pre-planted before transplantation, which requests detailed cares afterwards. This includes water management, fertilization, pests and diseases control. In July, when the ears of the wheat start to bend, the golden color of the field indicates the right time for harvesting. It can be done manually or with the help of a machine. The following step is to dry the wheat under the sun. The rice is better kept in paddy form than milled. When needed, different kinds of rice hullers can be used to remove the husk and bran layers, to produce the rice that is ready to cook. The production cycle of rice lasts somewhere between 80 to 190 days. Under good maintenance of the paddy field, it is possible to produce up to three harvests per year in tropical areas.

Jasmine Rice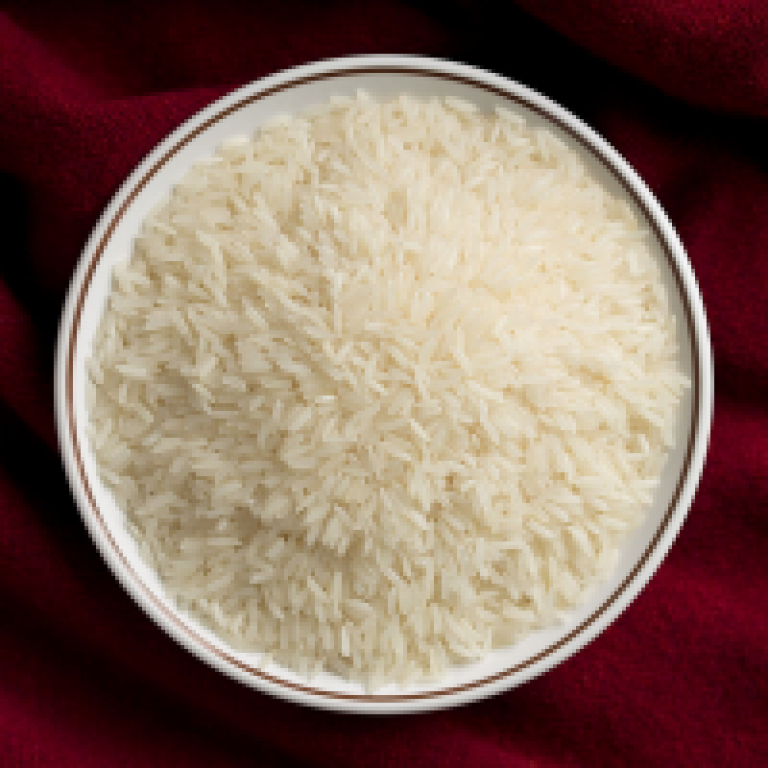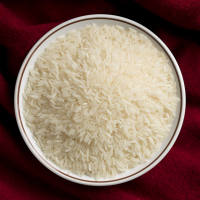 Jasmine rice, mainly produced in Northeast Thailand, is a long-grain variety that is farmed only once a year. It belongs to both Indica and Aromatic family. The unique pandan fragrance and the moist, smooth flavor are the typical characters of Jasmine rice. However, its fragrance is easily disappearing after a short few months. The strict and detailed standards in Thailand has helped to keep a high quality of rice, making it one of the most popular and most exported variety just after Basmati rice.
Hom Mali, produced in Roi Et, Ubon Ratchathani, Burirum and other Northeast Thailand areas, is the most worldwide famous jasmine rice for its top quality. One of the best brands recommended is ROYAL UMBRELLA, which is under C.P.Intertrade Co., Ltd. and C.P. Thai Rice Co., Ltd. Their rice is produced in 30 alliance rice mills such as Buriram Rice Mill, Kamphaengpetch Rice Mill, and sold in over 100 countries. Another top brand is GOLDEN PHOENIX, which is also widely popular.

Basmati Rice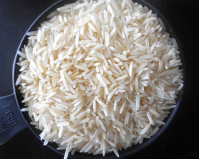 Basmati rice is also a long-grain variety that belongs to Indica and Aromatic family. It is nevertheless, considered as even more precious and expensive compare to Jasmine rice. When cooked, it extends to 2-3 times its original length, sending forth a nutty fragrance. The cooked rice is very dry, loose and not so sticky. 70% of the world's Basmati rice is produced in India, while 20% in Pakistan, a neighboring country. The main production areas are in Northwest India such as in Haryana, Punjab, Uttar Pradesh and Rajasthan.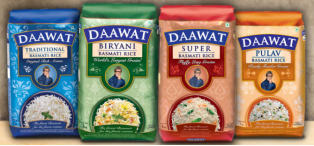 As for the top brands of Basmati rice, there is a list of over 20 brands from India that are all very good. For instance, India Gate, Kohinoor, Lal Qilla, Hanuman Basmati, Amira and Aeroplane. However, the top #1 to recommend is Daawat, the flagship brand from LT Foods Ltd. The company manages the whole supply chain for its rice production, owning five top manufacturing units in India and two packaging facilities in the US. Their rice is sold to over 60 countries in the world.
Black Rice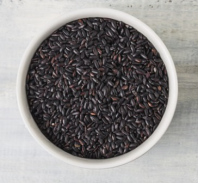 Black rice, also known as forbidden rice, purple rice, imperial rice, is a variety of rice that can be short-grain, long-grain or glutinous. It is a very ancient variety with a long history, tracing back to 150 BC. Black rice is widely used as both medicine and food for its high nutrition and curative effects. People call it "Black Pearl" or "King of Rice". Only royalties were allowed to take it before it became popular among civilians. China accounts for 62% of its global production and the rest comes from other countries such as Sri Lanka, Indonesia and India.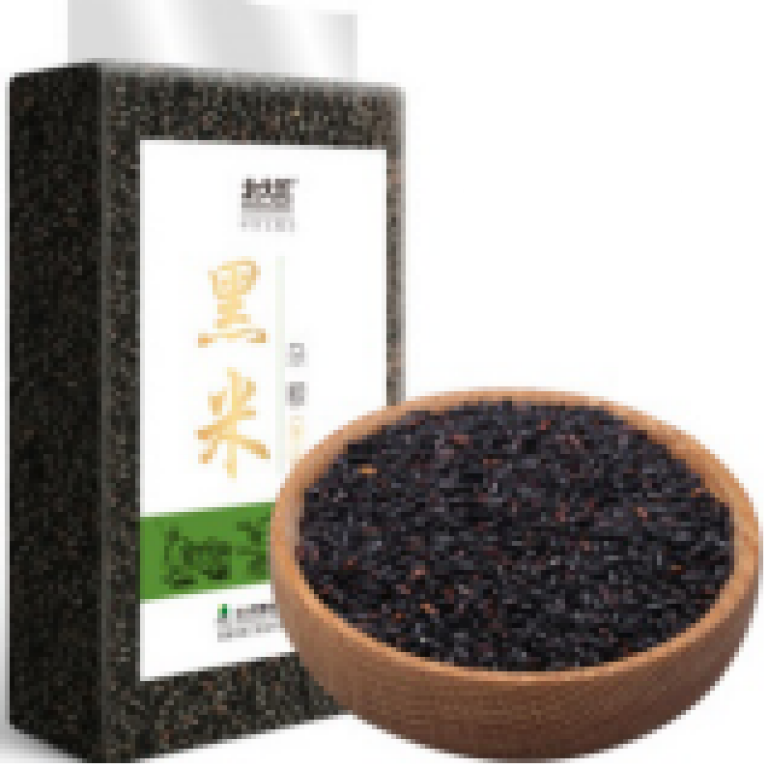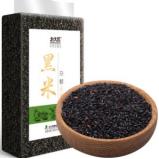 One of the most popular black rice brands is Beidahuang from Heilongjiang Beidahuang Rice Industry Group Co., Ltd. The company is located in Northeast China, producing over 11 varieties of rice. They have 8 sub companies that produce rice and own 90,000 mu of rice base in Wuchang, Zhaoyuan and Suihua.
Glutinous Rice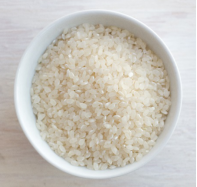 As explained in its name, glutinous rice is very sticky when cooked. It is a widely used variety, mainly grown in Southeast and East Asia. There are different colors of glutinous rice: most of the time white, but if unmilled, purple or black. People like to cook it as sweet snacks or rice wines. Laos has been considered as a center for glutinous rice biodiversity with one-fifth of the world germplasm. Over 80% of rice production in Laos is of this variety.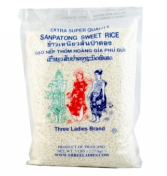 Many Thai brands have very good glutinous rice such as Golden Phoenix, Butterfly and Three Ladies. The products sold on the market are very often labelled "sticky rice" or "sweet rice". Take Three Ladies Brand for example, it is carried by Vinh Sanh Trading Corporation, whose office is based in California.
Wild Rice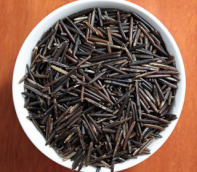 Wild rice, different from paddy rice, is actually the seed of four species of grasses that grow in North American and China. It contains much higher nutrition compares to normal paddy rice. As it only grows in the wild nature, the grain is less eaten in China because of its expensive price. It remains a delicacy in North America, where three species out of four are native.  The United States accounts for 90% of wild rice production and the other 10% comes from Canada. The main species remaining is Northern wild rice, grown in Minnesota, Wisconsin and Michigan in the United States.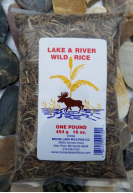 There are many American wild rice brands of the top quality such as Lundberg, SunWest, Amira Nature, Nature's Gourmet, Bob's Red Mill, etc. The one to be best recommended is Moose Lake. It is a family owned company since 1973, under the same name as their brand. The rice is 100% naturally grown from Minnesota and Canada, which can be purchased on their own online shop.
In the calendar year 2016, the world's total rice consumption is 478.4 million metric tons. China, India and Indonesia are the three countries consuming the most, with percentages at 30.5%, 20.6% and 8.0%. They are also the most productive countries for the world rice production. Outside of Asia, the countries with the biggest consumptions are Brazil, the United States and Egypt, ranking No.10, 13 and 14 on the list. At the same year, the biggest importers of rice is China, Nigeria and Philippines. The biggest exporters are India, Thailand, Vietnam, Pakistan and the United States. These five countries accounts for 80% of global rice trade.
As what we can see from the global rice trade, Basmati and Jasmine rice are the two varieties leading the market. India and Pakistan are exporting 100% Basmati rice to all around the world. The demand is four times nowadays than 15 years ago. For Jasmine rice, Thailand used to be the only exporter. Vietnam took over its market share by 40% over the last few years. Although the United States produces less than 2% of the world's rice, it is one of the main exporters for many kinds of rice to Mexico and Central America.
Related Articles