Fashion trends are changing from season to season. Each and every season is different and those who are following fashion trends even just a little bit, know what we are talking about. Every new season brings something new. It may be some new color that will be trending that year, some piece of clothing, or special type of footwear. Although there are so many things that were fashionable and trending this year, one, in particular, dominated the accessories fashion department. Different from all the previous seasons, the hat has returned in the fashion eye on a big door. All year round, we have seen many versions of various hats and pieces that resemble hats – both on the runways and on the streets. Following the trend of fabulous and impeccable style of the girls in the fashion capitals, the Asian fashionistas have turned all the fashion trends in their own unique way, giving an example that there are so many different ways that you can pull off certain look or wear an accessory. As many might be just in doubt whether a hat should be a part of their day or evening look, the Asians have upgraded the hat trend into a fashion hat game and delivered some of the most fabulous looks and outfit inspirations. To see what we are talking about, take a look at the biggest hat trends for the fall season and how the Asian fashionistas do it:
Driver Cap
The revival of the driver caps came as a replacement to the baker boy hats. These caps are easily recognizable by the brim at the top section. They were very popular in the late 1800s' and early 1920s' and they were worn mostly by the working class. Since then, their purpose turned into a more fashionable one and they returned on the Dior runway, worn by the Asian models and launching the trend as one of the most popular hat trends in the world.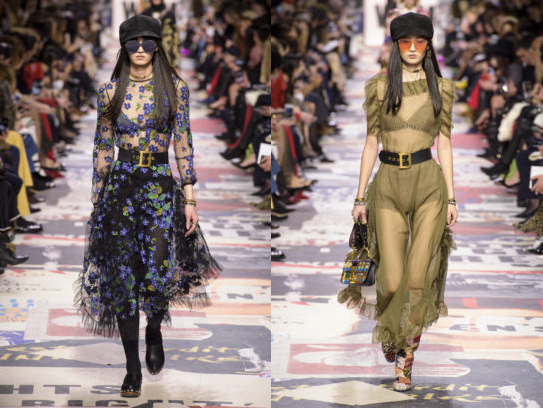 Knit beanies
This classic cold-weather accessory was seen as a new fashion option on many runways thoughout the world. Maintaining its purpose of keeping your head warm and being a fashonable garment, beanies have become one of the biggest headwear trends for Fall 2018. They are a must have fall and winter piece, and they come in lots of different options. Their functionality is undeniable when the cold season comes. Some of the inpirations on the trendiest beanies can be seen on the Dolce & Gabbana runway – lots of versions with ears, eyes and a nose. There were some with a logo across the band at Emporio Armani's and many more. Asia has taken up this trend seriosly and delivered some extraordinary fashion inspiration.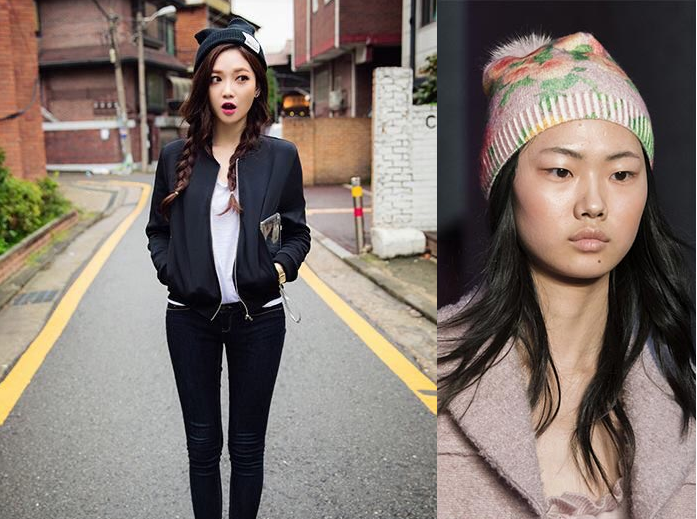 Baseball caps
Baseball caps have made a comeback into the fashion world. They are not considered only as a part of sports gear, but, as a fashionable and stylish accessory piece. As they are lightweight, they can easily be worn with almost every outfit. Many fashion brands changed their position and view on the caps so they decided to include them more in their lines. Gabriela Hearst decided to go with classy caps that can be worn with more elegant outfits, while the House of Holland focused on baseball caps with prints and black leather. This trend hugely impacted the Asian fashionistas and caps can be seen in many outfits and more frequently than ever before.
Bucket Hats
Another big hat trend this Fall 2018 are the bucket hats. And it seems that Asia has the perfect way for wearing them. Since they were first spotted at Dolce & Gabbana's and Prada's they instantly appeared everywhere in various colors, designs and materials. The bright colors seem to be the perfect choice for the colder weather. This unexpected trend hugely dominated the Asian fashion scene.
Fedora hats
Those who are hat lovers, and have at least one hat as an accessory, will find that fedoras this season are the most fashionable as they'll ever be. This season, wearing a fedora speaks for improved fashion style and sense. From the embellished versions at Dolce & Gabanna's to the patterned ones at Michael Kors's, fedoras have reached its peak in popularity. Asian bloggers and models were among the first to promote the fedora trend – in all different colors and sizes.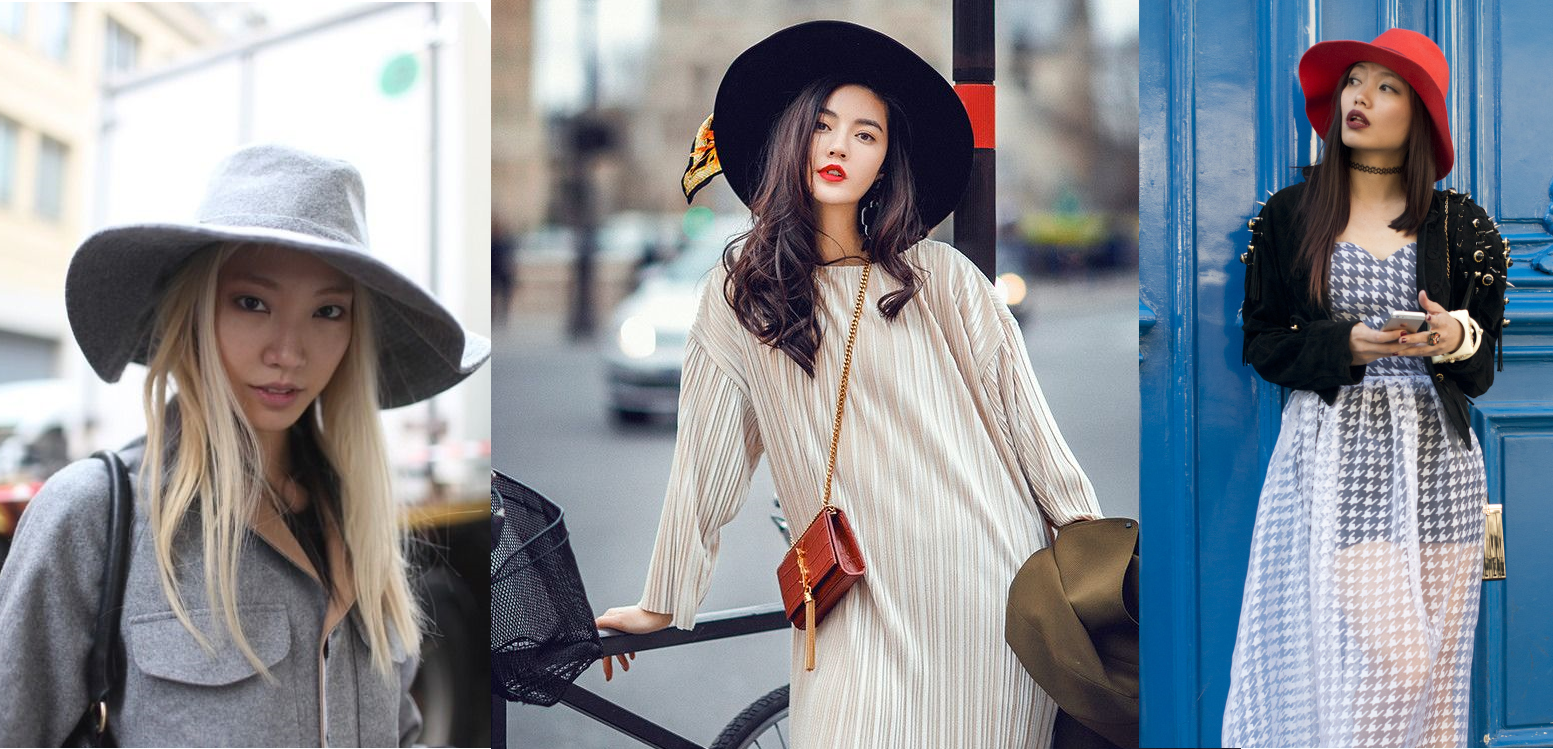 French Beret
Berets may have never been out of style, but somehow it was very limited to see them in the streets and out in the fashion world. They are considered as a favorite winter accessory of many, and certainly favored by many celebrities. This year, the beret trend goes around the classic French beret in number of styles and interesting designs. The variety of colors, materials, prints and textures offers for all the fashion lovers to find their choice. Versace and Armani were just some of the brands that accented the revival of the French beret. This was enough for the Asian trendsetters to deliver some unique looks and beret game.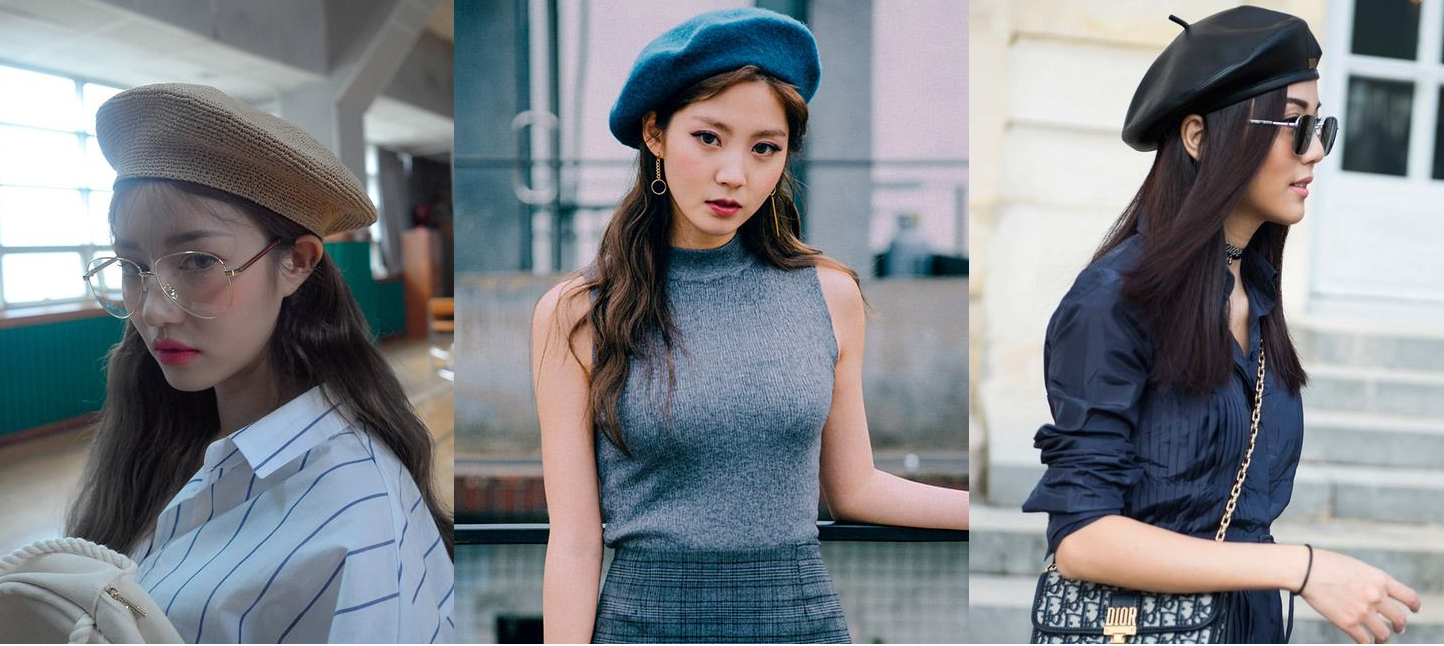 —-Maja Krdzic
Related Articles