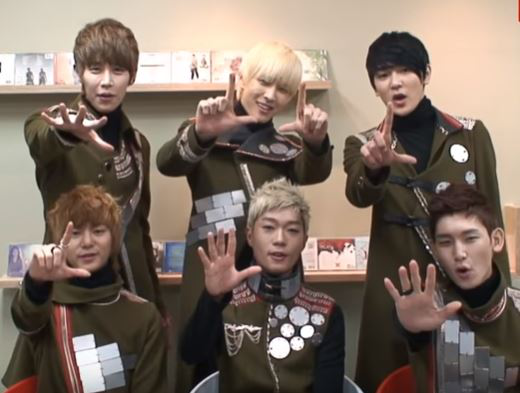 A group pic of LEDApple from their 2011 AllKpop interview. The lineup at the time comprised (standing from left to right): Hanbyul, Kwangyeon, Kyumin, (sitting from left to right): Jun, Hyoseok and KeonU.
From LEDApple to LEDT
LEDApple was a five member music group formed in 2010 by StarKim Entertainment. The group sought to capture audiences and differentiate themselves from other idol groups with members that were able to play instruments as an idol rock band.
The group's unusual name was inspired by Led Zeppelin and their aspiration to provide performances that shine like the brightness of LED lights and produce refreshing music reminiscent of apples.
Over the years, their fandom – called LEDAs – stood by the group as it went through multiple lineup changes due to some members leaving for health reasons, changes in career goals or music direction, etc., with thirteen members – Junyeong, I-OH, Sunghyun, Minyong, Chihoon, Jaehoon, Keon U, Hanbyul, Kwangyeon, Kyosung, JUN, AKi and Kei – forming parts of the group at different times throughout their years in music.
Their career highs include reaching number six on the Gaon Chart (Korean music chart) with their album CODA and winning the Rookie Award at the 2012 Korean Culture Entertainment Awards. The group's body of work includes six singles, three mini albums and multiple Japanese and European concert tours.
In 2015, the band finally became a trio under the new name LEDT with only Jun, Kei and Aki remaining as members but disbanded shortly after in 2016. Hence, the group remains more well-known as LEDApple with fans still referring to them as such rather than the short-lived LEDT.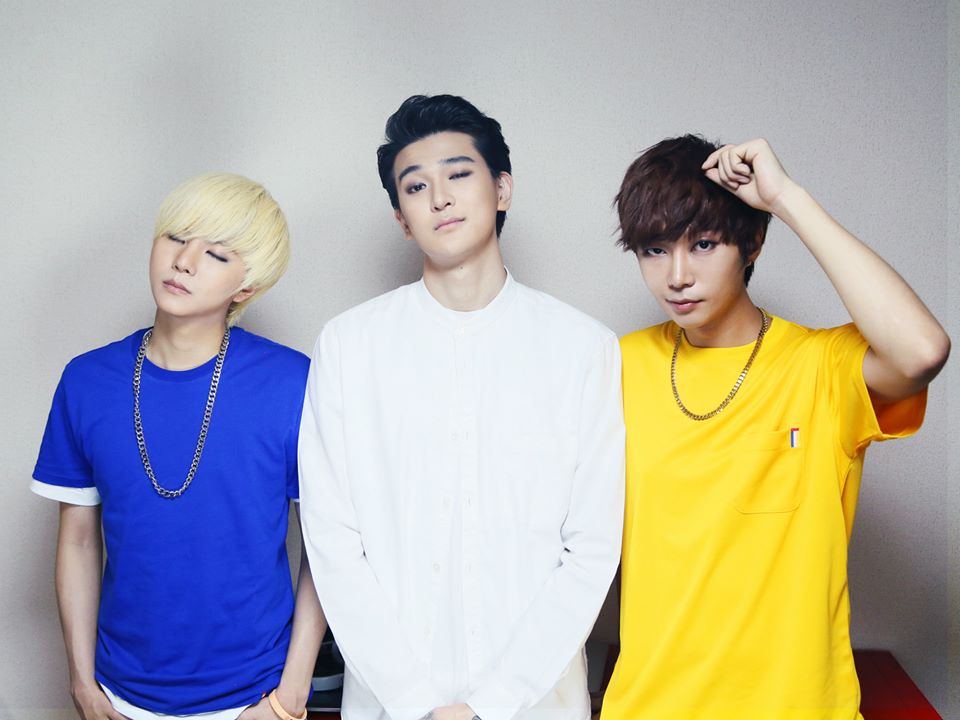 A picture of the final lineup of LEDT before disbandment shared on their Facebook page www.facebook.com/TopLedT. From left: Jun, Kei and Aki.
Staying true and finding new passions
Scouring the internet for info on the various LEDApple members over the years, it's evident that many no longer have much of an internet presence other than old postings from their time with the group.
Fortunately for LEDAs and those yearning for any tid bit of info on their beloved group members, there are some members who are active in their chosen fields and regularly update their social media accounts so read on below to find out more.

Left: Jun's Instagram profile photo @windboy511. Right: Screenshot of Jun's Youtube channel and uploaded guitar cover.
Seo Youngjun (Jun), the only member that was with the group from its formation to eventual disbandment, remains true to his roots as a guitarist and has a YouTube channel Guitar JUN where he regularly uploads videos of his guitar playing. He also keeps his Instagram account updated with personal photos but has not elaborated on any commercial activities.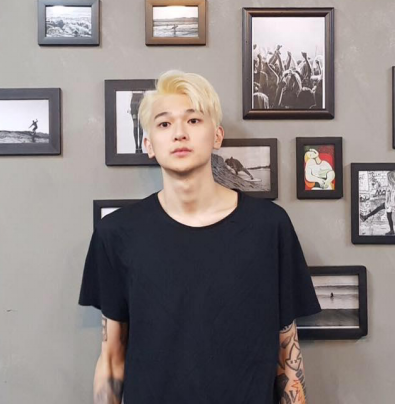 Kei in a pic from his Facebook account Kei Kyumin Lee.
Lee Kyumin (Kei), the group's former vocalist once cited wanting to pursue hip hop as the reason for intending to leave the group before deciding otherwise and remaining in the final lineup in LEDT. However, there's been no update on his endeavors in that genre since the group broke up. Fans can check out his Facebook page under Kei Kyumin Lee for future developments.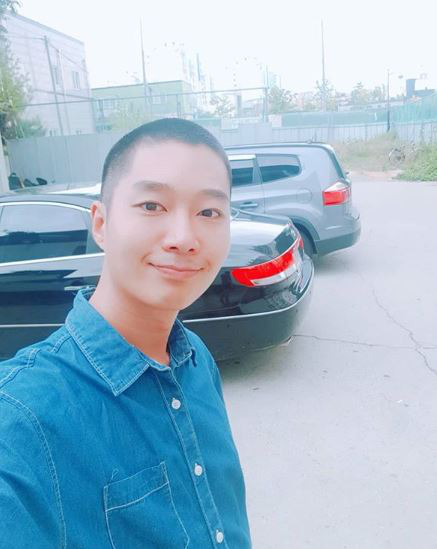 A recent photo of Aki on his Instagram account @kimhyoseoks.
Kim Hyoseok (AKi) is another member who does not appear to have commercial endeavors in the media. Nevertheless, he is active on Instagram and lists 'Drummer' in his profile so presumably he is still working in music.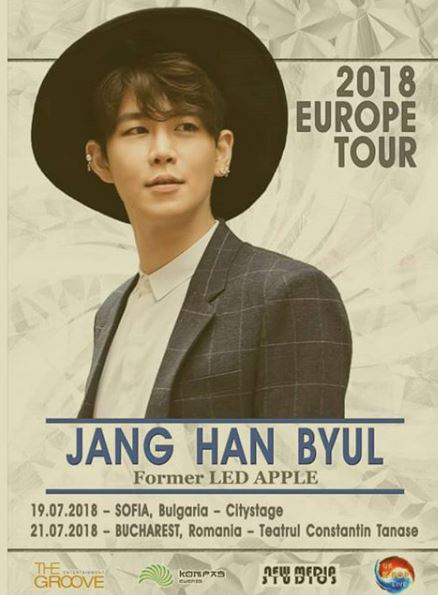 A poster of Hanbyul's solo concert tour shared on his Instagram account @onestarbyul.
Hanbyul, the Australian former leader and vocalist of the band who left to pursue a solo career continues to grow his music with a European solo concert tour in 2018. He has stated before in an interview that he gave up a career in dentistry for his passion for singing so fans must be delighted to see him make his dreams come true.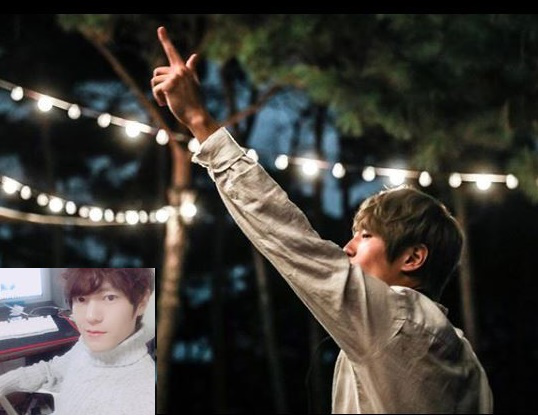 A photo of Sunghyun on the stage at World Club Dome – and EDM music festival. Inset: A profile  photo of Sunghyun from his Instagram account @roberkix.official.
Sunghyun, one of the group's former members who left the group earlier in 2011 due to personal reasons is now known as EDM DJ Roberkix. He performs at EDM music festivals and other music venues.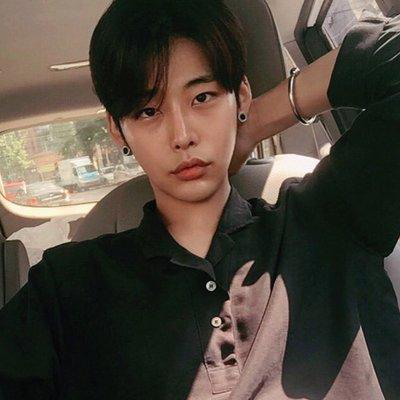 A photo of Jaehoon on his Instagram account @zeze_hi.
Jaehoon, a former vocalist of the group, has branched out into the entirely different field of professional special effects makeup. While other former members have stayed within the music industry, Jaehoon – now known as Zeze, formed a makeup studio called Seoulite Studio specializing in sfx makeup. His instagram account is full of pictures of his works and he also has a YouTube account Seoulitestudio showcasing the results of his makeup skills – you'll be surprised at his very talented portfolio especially his horror and Halloween series.
—-Fie Fed
Related Articles