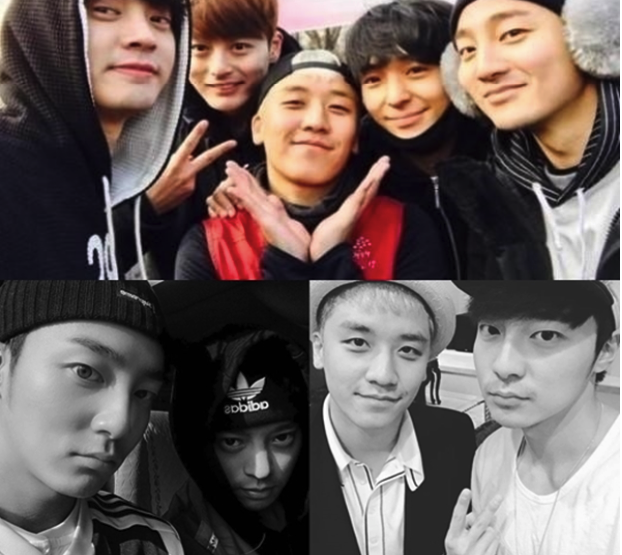 Seungri's scandal continues to get uglier, since another female is now claiming that she was raped by one of the men in question.
A reported on "SBS 8 O'Clock News", on April 19, the woman who only goes by her surname Lee, visited Korea from abroad to give her testimony.
Lee made a statement that she was invited to a get-together overseas in 2016, to join Seungri, Roy Kim and former Yuri Holdings CEO (and Seungri's business partner) and other unnamed members of their clique. She didn't know any of the males but accepted the invitation, because her female friends were invited and they were promised separate sleeping space from the men. The SBS news broadcast also shared a chatroom conversation where Seungri said, "Eight have been recruited", around the time of the event.
Lee revealed that she blacked out after having dinner and drinks with the men in the living room. By the time she woke up the next day, she was unclothed in bed in a room adjacent to the living room. She said, "My friends found me in another room connected to the bathroom but on the other side from where they originally left me. They were yelling at me to wake up and open my eyes. Apparently, they had been trying to wake me up for over 30 minutes. I'm known for being able to hold my liquor when I'm with friends, so I knew there had to be a different reason."
When Jung Joon-young's chat logs were released to the public, only then Lee realized what had happened to her, 3 years ago.
At the time, Kim had posted a video of her in their Kakao chatroom, where actor and former boyband member Choi Jong-hoon replied that it was too short. Jung got into the conversation that "(You) raped her", and added laughing characters.
Kim: shares video file
Choi Jonghun: "What is this. It's so short"
Kim: shares another video file
Choi Jonghun: "What is this. She is passed out"
Kim: "What if she is"
Jung Joon Young: (Lol) you r*ped her
When questioned by the police, Kim just claimed that the sex was consensual. As usual, Seungri's representative also stated that the former Big Bang member was not aware of the incident. And like nothing ever happened, these men remained in contact with Lee until now. Lee commented, "I was always thought that I'd never have something like this happen to me. But anyone can become a victim. I don't want there to be any more victims, I want them to be punished, so I thought I made the decision to come out."
The police confirmed that Lee is the female in the video, Kim was then charged for engaging in sexual intercourse with someone unconscious or unable to resist, which would be categorized as rape.
——————————————————-
Many of you would totally agree that these reprehensible scandals have gone on long enough. It has just been reported that the authorities will decide whether to issue an arrest warrant on Seungri, by the end of this week. He'll be facing a list of charges including, soliciting sex, usage of drugs, distribution illegal videos, issues surrounding Burning Sun nightclub and more.
The police have announced that they own enough evidence to prove all these charges, and that they are currently at the last stages of the investigation.
— J.Chung.
Related Articles