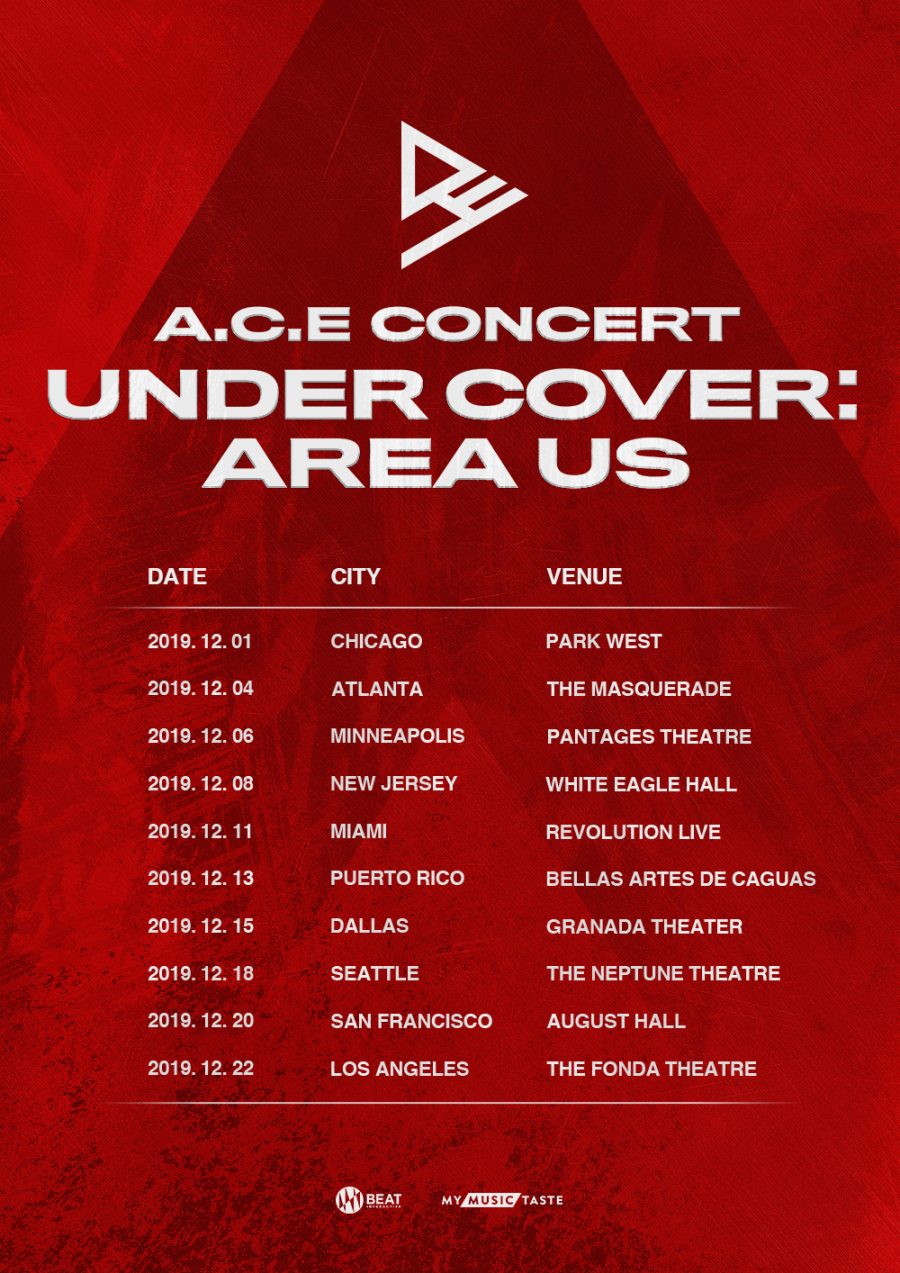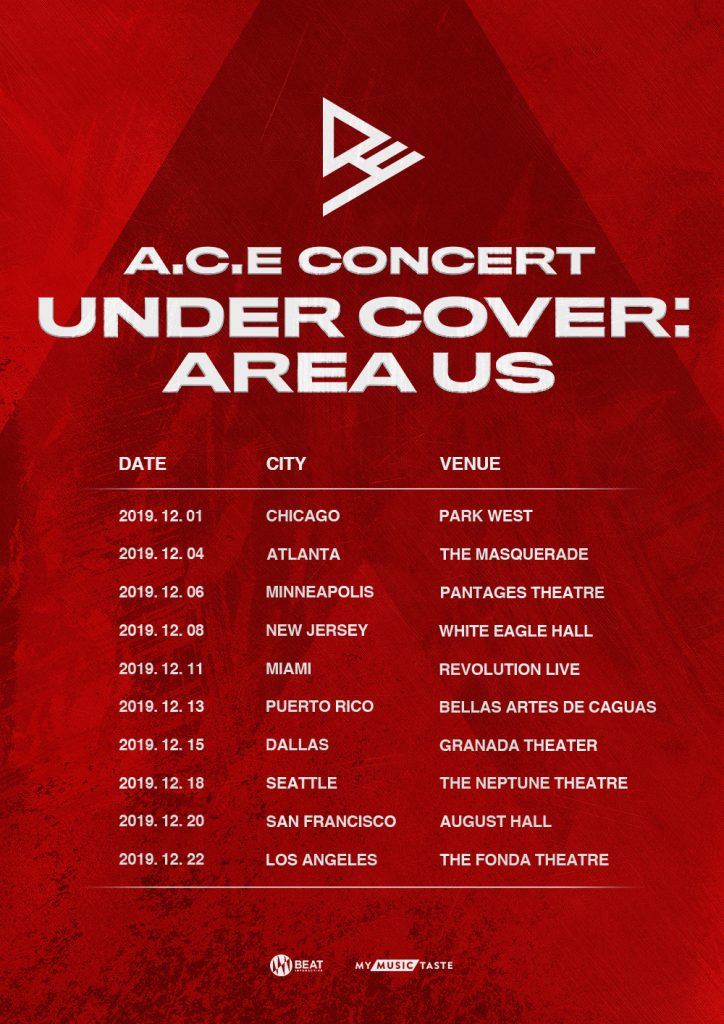 This winter South Korean boy band A.C.E is coming back with their newly announced tour A.C.E CONCERT [UNDERCOVER: AREA US].
The tour will kick off in Chicago on December 1; and in the span of three weeks, the members of the band will meet their fans in a total of 10 different cities all across the United States.
Although it has only been a year since A.C.E's last tour in the USA, the band's fans eager to see the artists again initiated a viral movement on www.mymusictaste.com, an online service that brings together music fans to request their favorite artist's concert. In response to the growing demand, A.C.E and MyMusicTaste collaborated to make A.C.E fans' dream come true.
This time, A.C.E is returning stronger than ever with their latest comeback "Under Cover," which proves to be a real show stopper. Since their debut in 2017, the band has never been afraid to experiment with their concepts and sound. With each release, they have been able to surprise their fans. Once again, A.C.E showcases their versatility as "Under Cover" offers a balanced mash-up of rock and hip-hop genres juxtaposed with their husky vocals in the chorus, which later climaxes into a clear falsetto delivery towards the end of the track.
Their newly refined sound and powerful looks promise stage-burning performances that fans can look forward to. The group's five members, Jun, Donghun, Wow, Kim Byeongkwan, and Chan, are ready to sweep away their audience with their dynamic energy and intensity.
More information about the tour and ticket details will be announced soon via MyMusicTaste's official channels on social media and https://mmt.fans/CE0M/.
A.C.E CONCERT [UNDER COVER: AREA US Schedule:
December 1 – Chicago @

Park West

December 4 – Atlanta @ The Masquerade

December 6 – Minneapolis @ Pantages Theatre

December 8 – New Jersey @

White Eagle Hall

December 11 – Miami @

Revolution Live

December 13 – Puerto Rico @

Bellas Artes de Caguas

December 15 – Dallas @

Granada Theater

December 18 – Seattle @

The Neptune Theatre

December 20 – San Francisco @

August Hall

December 22 – Los Angeles @

The Fonda Theatre
About MyMusicTaste:
MyMusicTaste is a fan initiated live event making service that brings fans, artists and promoters from all over the world together in one place to create a valuable and meaningful concert experience for everyone involved. MyMusicTaste puts the power in the fans' hands, allowing fans to request their favorite artist's concert in their city. With the mission to connect and amplify the voices of fans all over the world, MyMusicTaste successfully promoted concerts of artists such as EXO, GOT7, MONSTA X, The xx, Machine Gun Kelly, and more in over 52 different cities. With the simple idea–empowering fans to bring their favorite artist's concert in the city of their choice based on fan demand–MyMusicTaste is challenging the $27 billion concert market through cutting-edge technology and sophisticated, user-friendly service. Currently, www.mymusictaste.com supports more than 30 countries and offers 15 different languages.
Related Articles