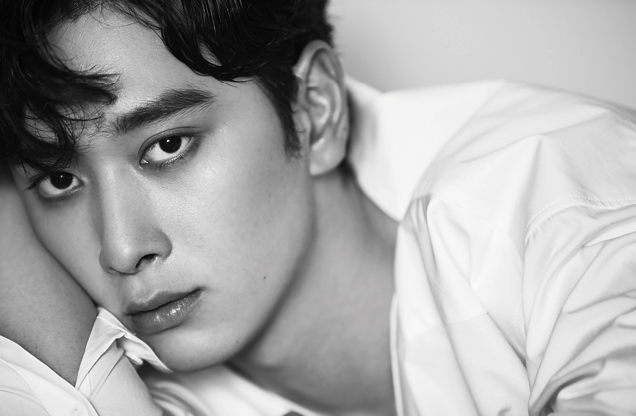 Chansung will soon be joining fellow 2PM members Wooyoung and Jun.K when he enlists for his mandatory military service as an active-duty soldier June 11, 2019.
Chansung and the MCs for MBC every1's Video Star hinted that his military service will be soon during the May 21, 2019 episode. On the show, the MCs wished him luck during his service, and Chansung relayed a message to fans wishing them well while he is away.
"I didn't go to the military yet and will go soon," he said. "Miss me always, smile, and don't cry just because I'm not here. To talk about small things—I hope your bus comes quickly on your way home from work, I hope the balance on your transportation card is always enough, and I hope you get a taxi right away on your way home from a work dinner."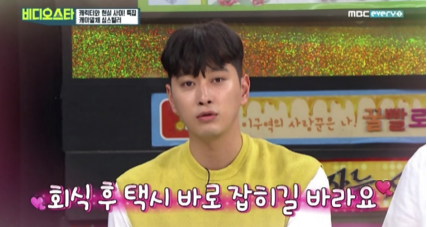 On May 31, 2019, JYP Entertainment confirmed that Chansung will enlist in June through an official statement.
Hello.

This is JYP Entertainment.

This is an announcement regarding 2PM's Chansung.

2PM's Chansung will be enlisting active duty into the army on June 11 and will diligently carry out his military duty. Respecting his wish to enlist quietly, his enlistment time and location will not be revealed.

Thank you.
On June 1 and 2, 2019, Chansung held his second solo fan meet, "TMC: Too Much Chanformation," at the Yes24 Live Hall in Seoul. During the fan meet—an event that featured his solo song "Treasure," a surprise appearance by Nichkhun, and performances of select 2PM hits along with stories about Chansung's activities and life— he shared a letter with fans regarding his upcoming military service.
I sincerely thank you," he began. "All of you made me into a shining person. I'm going to continue to be thankful. Meeting the 2PM members is my life's biggest blessing, and meeting all of you is my biggest joy. I want to hurry up and promote as a whole group with 2PM. I hope you guys won't be sad. I hope you'll smile."
With Chansung's enlisted June 11 and Junho expected to enlist later this year, all of the 2PM members will be finished with their mandatory service. Nichkhun is not a Korean citizen, so he will not enlist. Taecyeon was discharged from his service May 16, 2019.
We wish Chansung the best during his service.
—-Olivia Murray
Related Articles