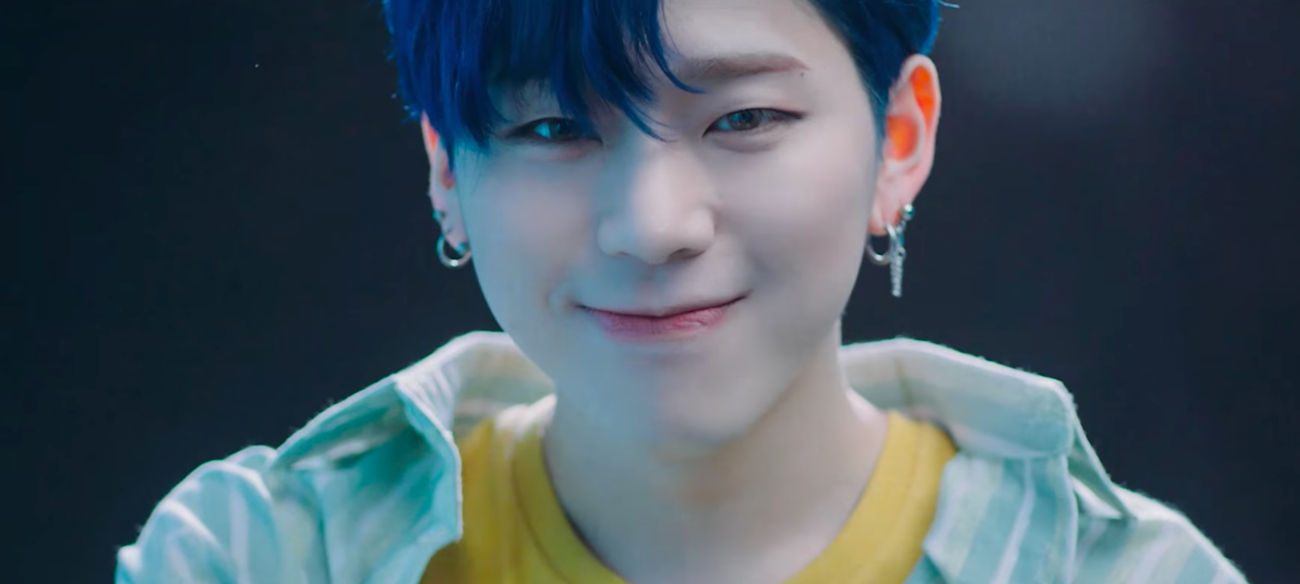 On November 22, 2018, Block-B's leader, Zico, announced he left Block-B. He also departed Seven Seasons after five years with the agency. In September, Ilgan Sports reported that Zico intended to leave the group and company when his contract ended, a rumor that Seven Seasons neither confirmed nor denied.
The remaining Block-B members—P.O, Taeil, B-Bomb, Jaehyo, U-Kwon, and Park Kyung—resigned with the agency.
Seven Seasons addressed Zico's departure in a statement shared on their website.
Hello, this is Seven Seasons.
We and Zico have ultimately agreed to the end of his exclusive contract of the past five years. The other six Block B members aside from Zico have decided to renew their contracts with us, with all signing completed.
As the time for the members to enlist is approaching, individual and unit activities will take precedence since their enlistment periods differ.
As for Block B's future activities, we are currently discussing it from many angles with all seven members.
We express our gratitude towards Zico who gave it his all not only as Block B's leader, but also as a producer, and we wish him the best of luck on his new start. We will continue to cheer him on from here on out.
Zico, who just wrapped up his "King of the Zungle" world tour in October, will focus on his solo career. Currently, it's not clear if Zico will sign with another agency, but there are rumors he intends to start a one-man agency and releasing new music in the New Year.
"I'm always producing and making music, and right now I'm trying to figure out what direction I'm moving in next," Zico told Billboard on November 20, 2018. "I've worked with a couple of artists and featured on some songs, but I don't know when it'll be released yet. So, people should be on the lookout."
Zico is poised to have a successful solo career due to his background as an underground rapper, an idol, and his chameleon-persona that can easily adapt to different music genres, which is something he's known to do. From Rap, R&B, pop, dance, and anything in-between, Zico has tapped into each of the genres at various points in his career, so it's a given that whatever the award-winning artist releases, it's almost guaranteed to be a pleasing hit to whichever fanbase he is trying to reach.
Following news of his departure, P.O and Park Kyung posted on social media trying to make light of the situation while pointing out Zico's newly-solo status. Park Kyung said, "Why are you here alone" while hashtagging "It tastes especially bitter today, ha It's just a drink." Meanwhile, P.O said, "Hyung why are you here alone" while hashtagging "I especially feel like drinking today. It's just a beer."
View this post on Instagram
View this post on Instagram

Seven Seasons plans to continue Block-B as a six-member group. However, solo activities appear to be a priority with military service looming for Taeil, B-Bomb, and Jaehyo.
Currently, Zico features on Sam Kim's new release, "It's You."
We wish Zico and the rest of Block-B luck with their future endeavors!
—-Joelle Halon
1 response to "[BREAKING] Zico Departs Block-B; Will Focus on Solo Career"
Related Articles