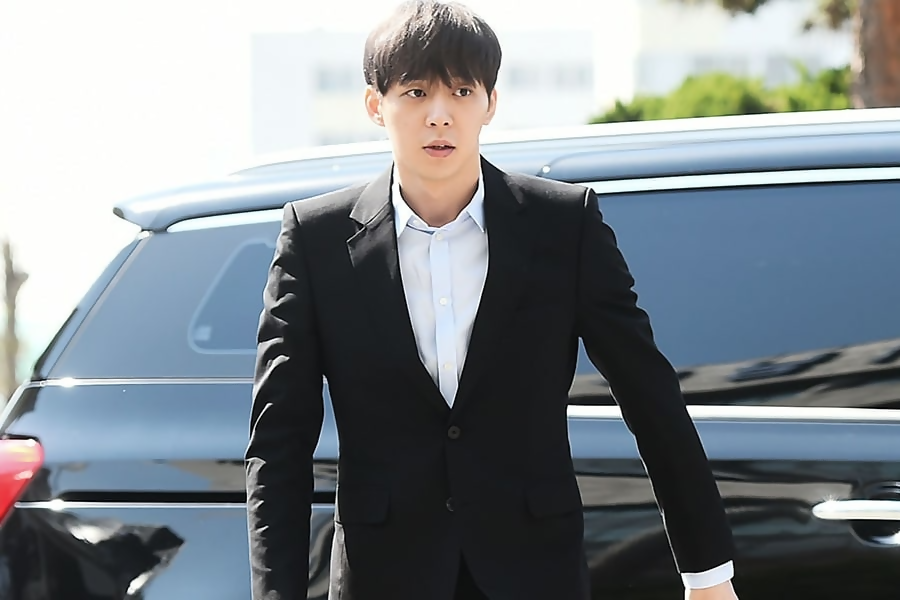 All parties are considered innocent until proven guilty.
Current JYJ and former TVXQ member Yoochun announced his retirement from the entertainment industry after testing positive drugs. C-Jes Entertainment released a statement regarding Yoochun's departure from the industry.
Hello, this is C-Jes Entertainment.

We have been following the investigation with trust in Park Yoochun's claims that he was innocent, but yesterday, we learned through news reports that the National Forensic Service results showed positivity.

Despite waiting for good results in the investigation with trust in our artist, we were faced with such news reports, and feel miserable. After concluding that we cannot reestablish a trustful relationship with Park Yoochun, we have decided to cancel our exclusive contract with the artist.

As previously stated, Yoochun will retire from the entertainment industry, canceling all future schedules from today forward in order to submit to the court's official decision.

We are aware of the severity of this situation and feel great responsibility; we will make sure that such disconcerting events do not happen again through strict regulations and changes in policy.

Once again, we bow our heads in apology for causing concerns.
On Monday April 22, 2019, South Korean National Forensic Service stated that Yoochun's drug test came back positive for methamphetamines (reportedly Philopon, a Japanese methamphetamine). Testing occurred April 16, 2019. Initially, urine samples turned up negative, but according to The Korea Herald, a hair sample led to the positive result.
The news comes after video surfaced allegedly showing Yoochun picking up a package after he purportedly wired money to a drug dealer's bank account.
Yoochun denied these allegations during a press conference.
"There was evidence that supports his purchase of drugs, but there wasn't enough verification to prove his drug-taking. This result will corroborate Park's drug use," a police officer said when the CCTV footage was released. "We asked for an arrest warrant because of concerns that Park, who has denied any wrongdoing so far, might attempt to get rid of evidence."
The police have also asked for Yoochun's pre-trial detainment as they fear Yoochun may try to destroy evidence. He is also banned from leaving the country.
Yoochun has been under investigation for drug use following claims by his ex-fiancée, Hwang Hana—the granddaughter of Namyang Dairy's founder—that he used drugs with her.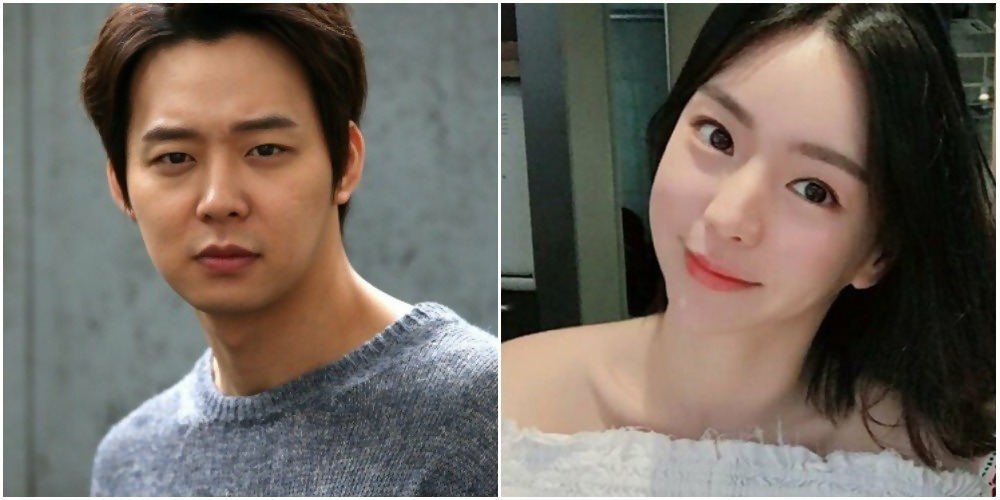 Hwang Hana, in a related case, has been accused of drug trafficking in addition to using them.
In Hwang's case, Sports DongA reported on March 31, 2019, that her name came up several times as a drug distributor in a drug case involving a college student. The student, identified as Cho, has been sentenced to two-and-a-half years in prison along with a three-year probation sentence. Cho's court case occurred in 2016 for his 2015 charges, and Hwang did not receive punishment despite being named as the person who allegedly bought and sold meth and used it along with Cho.
In 2011, she also had another drug case against her for marijuana usage, but the prosecution dropped the case.
Recent accusations started to come forward against Hwang and Yoochun after Hwang took to Instagram and threatened to "expose" Yoochun for sexual abuse and animal abuse among other claims.
Around the time of the post, the Burning Sun controversy started to explode, so nothing came of the allegations until April when both Hwang's and Yoochun's alleged drug use, buying, and selling came to light. However, Hwang's drug allegations have been under investigation since October 2018.
According to police, Hwang provided a statement saying she and Yoochun did drugs together at the beginning of 2019. In her statement, Hwang said they did drugs together "two to three times," an allegation Yoochun denied at the time.
In relation to the usage claims, SBS 8 O'Clock News reported that Hwang and Yoochun may have used drugs together more than five times. Yoochun has stated the two parties did meet at  hotels and at Hwang's home, but they did not use drugs together during those meetings.
At his press conference April 10, 2019, Yoochun said, "I was afraid that the media will think I did drugs when I've never done such a thing. After the break up, I was threatened by Hwang Hana but because she's someone who stood by me during a difficult time, I felt responsibility and was sorry to her. But I have nothing to do with drugs."
On April 22, 2019, Yoochun's legal representatives filed a lawsuit against MBC for "reporting false facts" regarding Yoochun's involvement with drugs, specifically in relation to the CCTV footage of him allegedly picking up drugs.
"Today, at the Seoul Western District Court, we filed a lawsuit for compensation of damages against MBC and requested for them to make corrections to their MBC Newsdesk report on April 18, News Today report on April 19, and the 12 MBC News report. We have also filed a lawsuit for compensation of damages against the reporter that reported the contents," lawyer Kwon Chang Bum said.
As of April 24, 2019, it's not clear if Yoochun and his representatives will continue with the lawsuit.
Hwang has been linked to the controversies surrounding Burning Sun and the celebrities involved in the scandal. MBC reported that Hwang was a frequent visitor to the club and is allegedly friends with Burning Sun MD Cho.
Cho, who was arrested for using meth, marijuana, and ecstasy while working at Burning Sun, has stated he used drugs with Hwang.
In relation to her purported drug allegations, Hwang reportedly has not been cooperating with police. In some instances, prosecutors have dropped allegations leading to the belief that she has been receiving favorable treatment due to her chaebol connections, which has caused police to open a probe into these allegations. Fueling suspicions that Hwang's chaebol connections have been working in her favor, after news broke that she failed her recent drug test, news about Hwang disappeared across different Korean media, leading Knetz to believe her connections paid off the media to have content removed.
Investigations into Yoochun and Hwang are still ongoing. A hearing is expected to take place April 26, 2019 to determine the validity of a pretrial detention order request for Yoochun.
This is not the first time Yoochun has been involved in legal trouble. In 2016, allegations surfaced suggesting Yoochun abused and sexually assaulted women on multiple occasions. Those charges were later dropped. However, one of the alleged victims filed a recent lawsuit against him stemming from an alleged incident between the two.
—-Olivia Murray
Related Articles