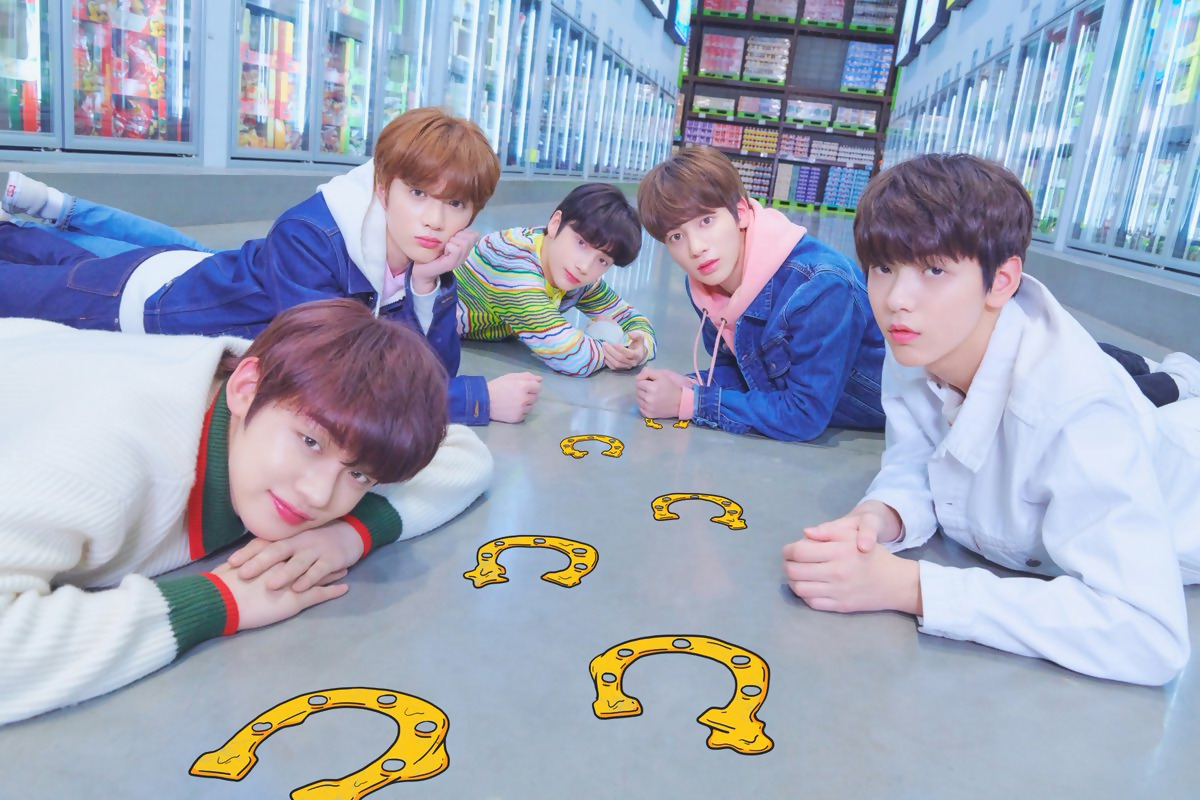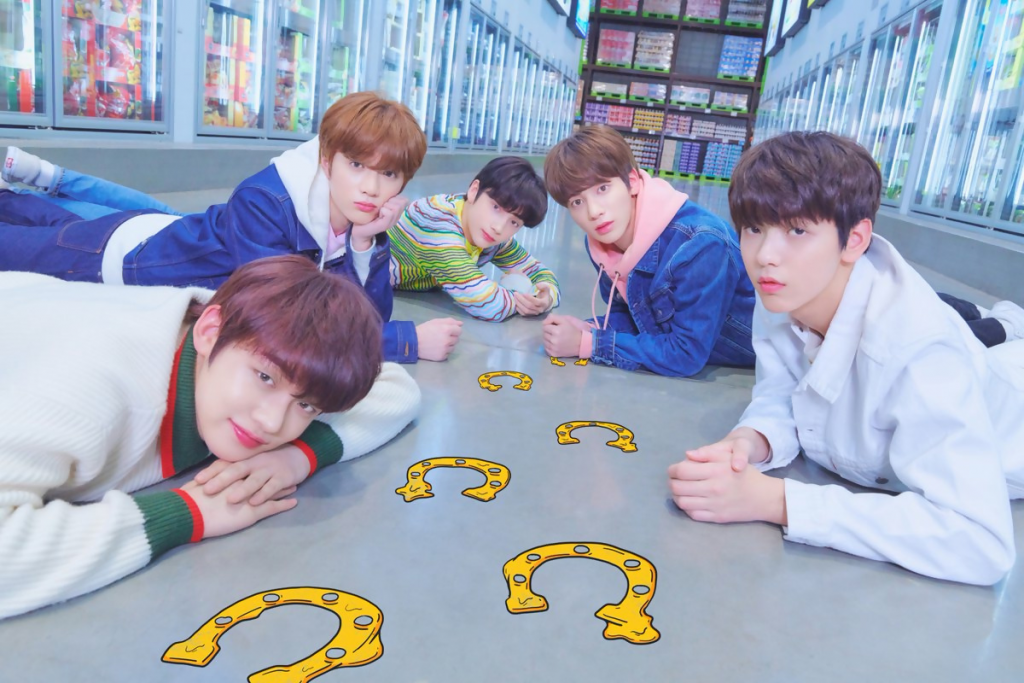 TXT (Tomorrow X Together) announced their official fan club name on April 25, 2019.
Big Hit Entertainment's rookie group chose "Young One" as their fan club name after looking over fan name submissions provided by their fans.
The name "Young One" means "we were nothing and then we became one." "Young" means "zero" in Korean according to the official release on their international fan cafe, and when paired with "one" (Young-won), the name also means "forever."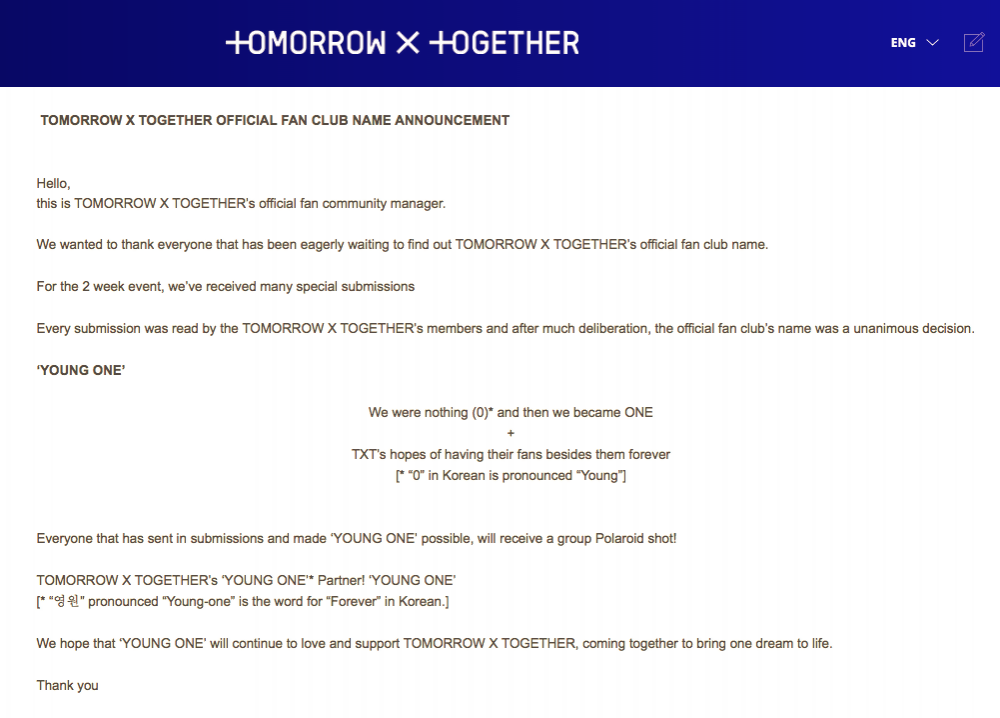 However, while the name and meaning may be cute, controversy arose soon after the name's announcement.
Fans took issue with the fan club name as it is also Tiffany Young's official fan club name. Tiffany announced "Young One" as her official solo fan club name in September 2018 during her Bangkok, Thailand  Over My Skin concert.
Not to be possessive but 'Young One' belongs to us heres a receipt pic.twitter.com/VfO3eCujxQ

— ᴀɴᴊ ? (@titaeny) April 25, 2019
In addition to the "forever" meaning (Young-won), the fan club name also symbolizes her stage name (Tiffany Young) and her birth name (Miyoung).
"Young Ones because it means forever, and you guys are my forevers," Tiffany said during the announcement. "I used to always write MY SONEs, [meaning] Miyoung SONE. Young One has this connection to SONE, and together, we're forever. I mean because we're always going to be forevers. So, I decided to go with Young Ones!"
On TXT's fan café, fans have asked for the fan club name to be changed. One fan wrote "Big Hit robbed a 12-yr senior."
The K-Pop side of Twitter shares the same sentiment as many feel TXT's use of "Young One" is disrespectful to Tiffany and her longevity in the K-Pop industry. Some fans even feel the use of the name is disrespectful to SONE as a whole.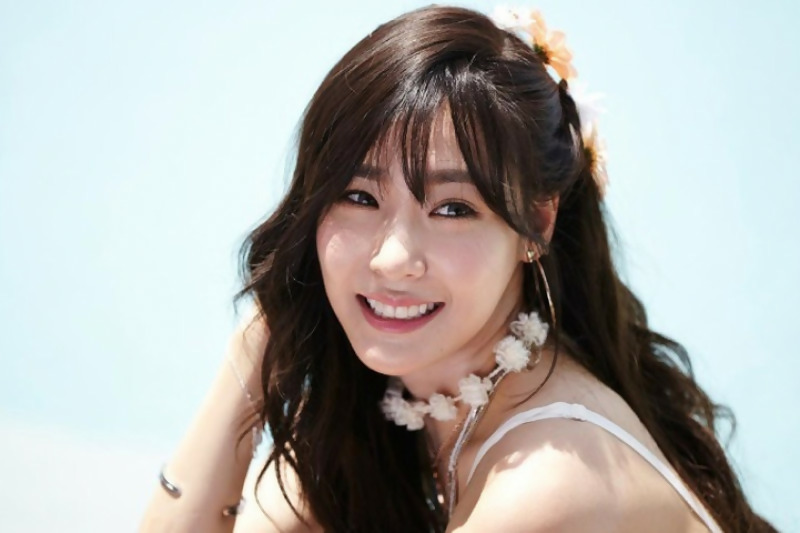 However, while some do take issue with the name, overall, discussions have been amicable regarding trying to solve the issue and wanting TXT's fandom name changed. Fans have called on other fans to contact Big Hit Entertainment to try to solve the fandom name issue.
Please YoungOne & Sone send your emails to community@bighitcorp.com to clear up the misunderstanding of them using it for another artist. Both artists deserve better & @tiffanyyoung deserves so much more & it means a lot to her! ?? @holleratmeboo @BigHitEnt @TXT_bighit @BTS_twt pic.twitter.com/PyTYFgBmLy

— YoungOne is for Tiffany Young ? (@ohmygoshsoshi9) April 25, 2019
What are your thoughts about the name issue? Should TXT and Big Hit change the name since Tiffany had it first? Share your thoughts!
—-Olivia Murray
Related Articles