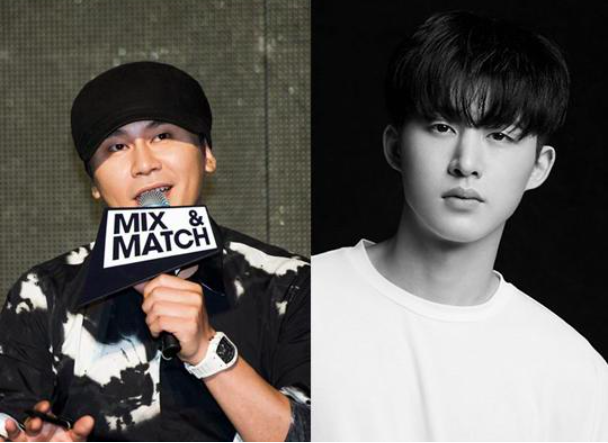 Former CEO and founder of K-pop powerhouse YG Entertainment, Yang Hyun-suk, is to face another criminal trial – this time for allegedly covering up a drug scandal of K-pop boyband iKON's former member and rapper, Kim Han-bin, professionally known as B.I.
B.I. was investigated back in 2016 for illegal use and purchase of marijuana and LSD, which is considered a serious offence in South Korea that could lead to long term imprisonment.
Since the scandal, the 24-year-old rapper kept fairly quiet after leaving his band, but he made his solo debut with an EP in March and released a full-length solo album this month on June 1, despite having to deal with an ongoing investigation on drug allegations and harsh criticism from the public.
The singer's agency, IOK Company released an apologetic statement after news of B.I.'s indictment on charges of purchasing illegal drugs broke.
"We apologize for releasing a new album amid the unpleasant issues revolving around the artist. Our company and the artist admitted to past wrongdoing and know that we can't change what has already happened. But we have been seeking ways for him to become a better and more valuable person to the world."
B.I. founded his own label 131LABEL last year and is the executive director of IOK Company.
In 2019, B.I. confessed to the police of purchasing illegal drugs but was acquitted after he tested negative for drug use – a whistle-blower who was also his acquaintance – recently made claims that Yang Hyun-suk coerced her to falsely testify during B.I.'s drug investigation and trial.
This whistle-blower is a former trainee and also connected to actor and Big Bang's member T.O.P in a linked drug scandal.
The informant also claimed that Yang conspired to send her overseas so she couldn't testify in 2016. Since Yang is not in Korea right now but abroad, that particular investigation is suspended as of now.
Amidst his legal troubles, he is also facing charges of gambling overseas and attaining money, which he could be fined for if found guilty, according to South Korean law.
Yang's hearing will take place on June 25, while B.I's is to be held on July 9.
-J.Chung.
Related Articles