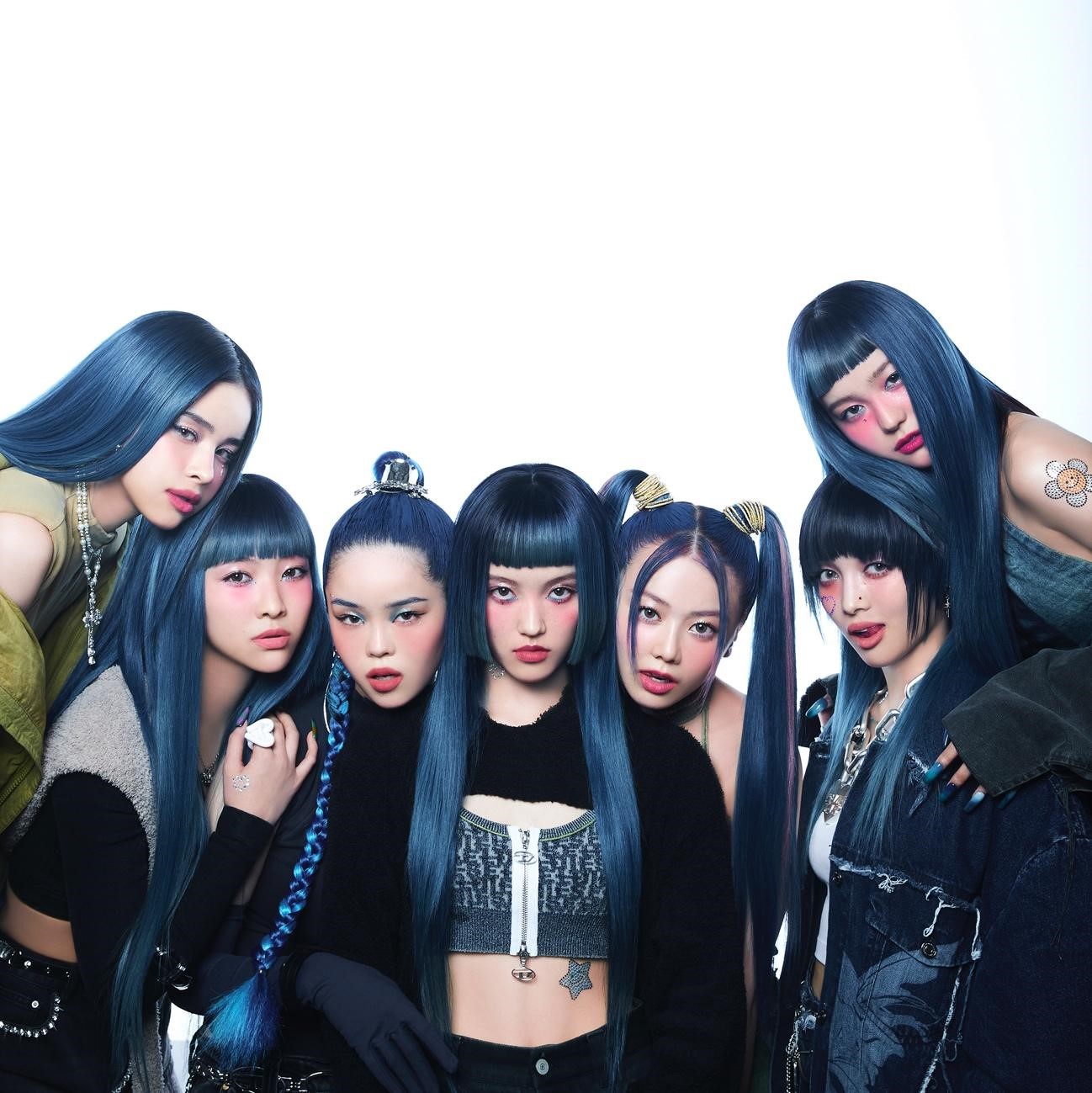 XG's second single 'MASCARA' reached No. 1 on the iTunes chart in 17 regions, as well as the Spotify Viral 50 in 21 regions. More recently, XG made a huge impact with their rap performance, 'GALZ XYPHER', blowing up on Tiktok.
Hints about a new track have been dropping on XG's official social media since December. On January 1st a 'Wish Delivery APP' video was posted, sparking rumors among fans of an upcoming release. It was announced today that XG's third single 'SHOOTING STAR' will be released on January 25th.
New images of the girls were posted alongside the announcement, showing XG in a bold new costume design with blue hair and a striking, creative identity.
XG are becoming known for their powerful and unique look, where they set trends rather than follow them.
For the latest 'SHOOTING STAR' updates, follow XG's official social accounts.
XG.
3rd Single 'SHOOTING STAR'
2023.01.25 Wed.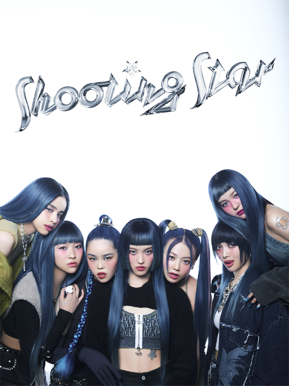 XG
A 7-member HipHop / R&B girl group made up of JURIN, CHISA, HINATA, HARVEY, JURIA, MAYA and COCONA.
With their single 'Tippy Toes' they were the first artists to debut from XGALX, a global entertainment production company with a mission to produce artists with a defined world view, creating a culture of bold creativity.
In June of the same year, they released their second single 'MASCARA'. A third single, 'SHOOTING STAR', is set to be released on January 25th 2023.
The group are 'XG', which stands for 'Xtraordinary Girls'.
With their fresh, inventive music and performance, XG aims to empower young people from all over the world – from all walks of life.
XGALX
XGALX is a global entertainment production company with a mission to produce artists with a defined world view, creating a culture of "bold" creativity. Through the dynamic energy of their music and performance, XGALX will spread a message to young people all over the world: "Focus on your dreams and don't stop until you make them a reality"
CREATE BOLD CULTURE
Through the work of the XGALX project we will empower young people all over the world, from all walks of life to: "Listen to your heart, focus on your dreams and have the strength to make them come true – without being limited by the opinions or judgements of others."
XG Official Website http://xgalx.com/xg/
XG Instagram: https://instagram.com/xgofficial
XG YouTube: https://www.youtube.com/channel/UC12HMtO5MYph9dCZZ7yygng
XG TikTok: https://www.tiktok.com/@xg.official
XG Weverse: https://weverseapp.page.link/p3i5
XG Twitter: https://twitter.com/XGOfficial_
XG Facebook: https://www.facebook.com/XGOfficial
XGALX Official Website http://xgalx.com/
#XG #newsingle #TikTok #SHOOTINGSTARXG #XGSHOOTINGSTAR #kcrushnews #releaseJanuary25th #3rdsingleXG #XGALX #MASCARA #TIPPYTOES #pop #XtraordinaryGirls #dancealong #kcrush #kcrushamerica #XGALXsocialmedia
Related Articles