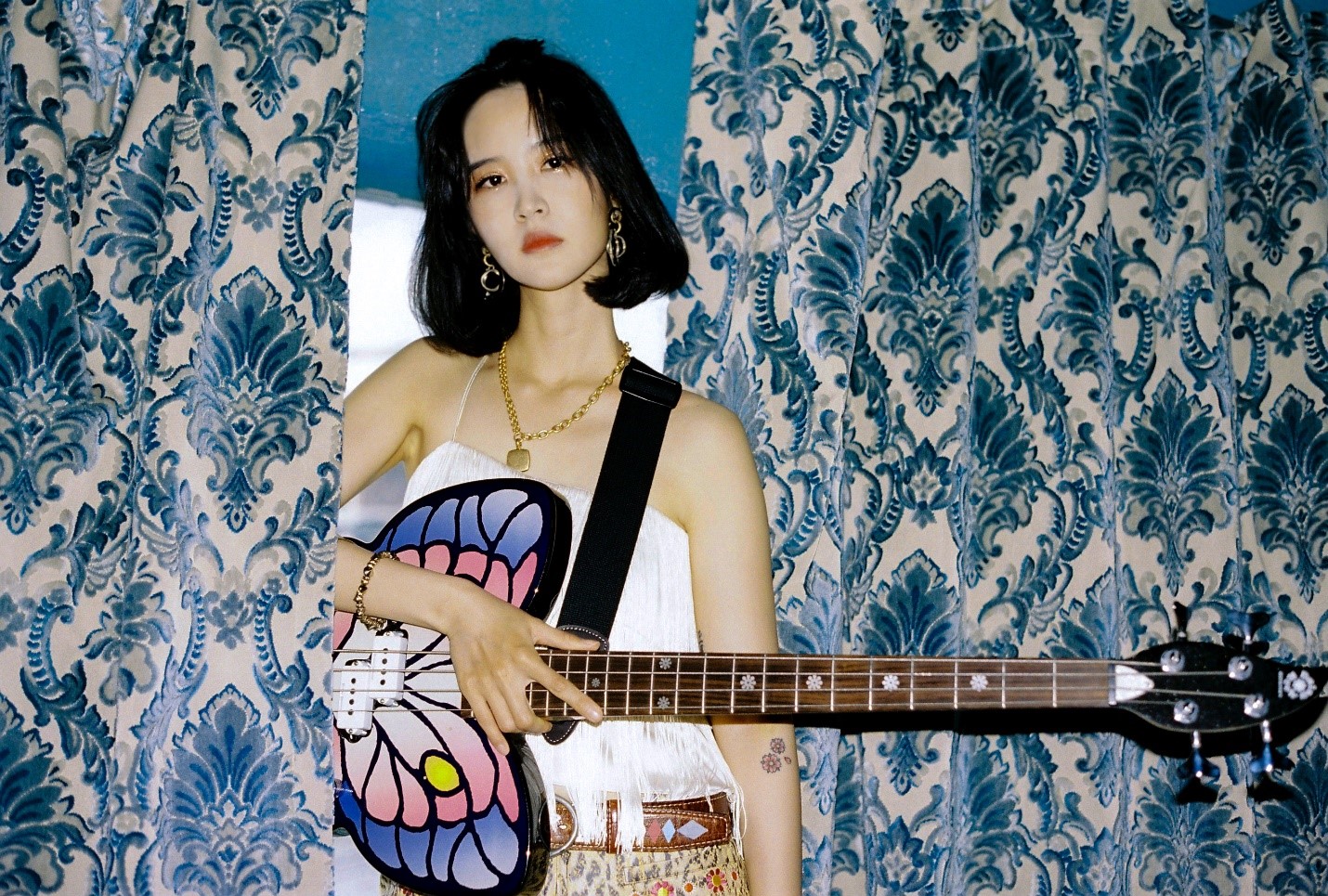 Luli Lee started her music career as a bassist for the band "Bye Bye Badman" in 2011, debuting impressively in the scene. As an active solo singer-songwriter, her music, which is composed of rhythmic yet delicate bass lines and addictive melodies, is evaluated for naturally melting pop into rock bass sounds.
I heard that you have a large fan base overseas as well. Which country do you think has the most fans?
I cannot figure out their nationality when I communicate with them so it's rather hard to say which country, but statistics show that I have a lot of followers in the US after Korea.
Listening to the 'Fade Away Like a Dream' album released in 2022, it seems that the feeling and singing style have changed from before. What's the difference and the reason for the change?
Well, because I put more power while singing? I think it might sound rather similar to the previously released 'Howl', 'Fantasy', and 'Stay With Me'. Hope you listen and compare.
Out of the songs released so far, which one do you think represents the real Luli the most?
I think 'Light Beside You' is the most like me.
Can you describe your songs as when they are good to listen to? For example, such as, a song for gym, a song for driving, a song for working, a song for a club, a song for dating etc…?
I personally have monitored a lot of music in my bed (before falling asleep), so I imagined a lot of fans listening to it before going to bed.
You're a musician who does composing, writing lyrics, producing, recording, and performing. Which work is the most exciting for you?
My heart races when I write lyrics, and I often lose track of time while mixing.
What program do you use to make songs?
Logic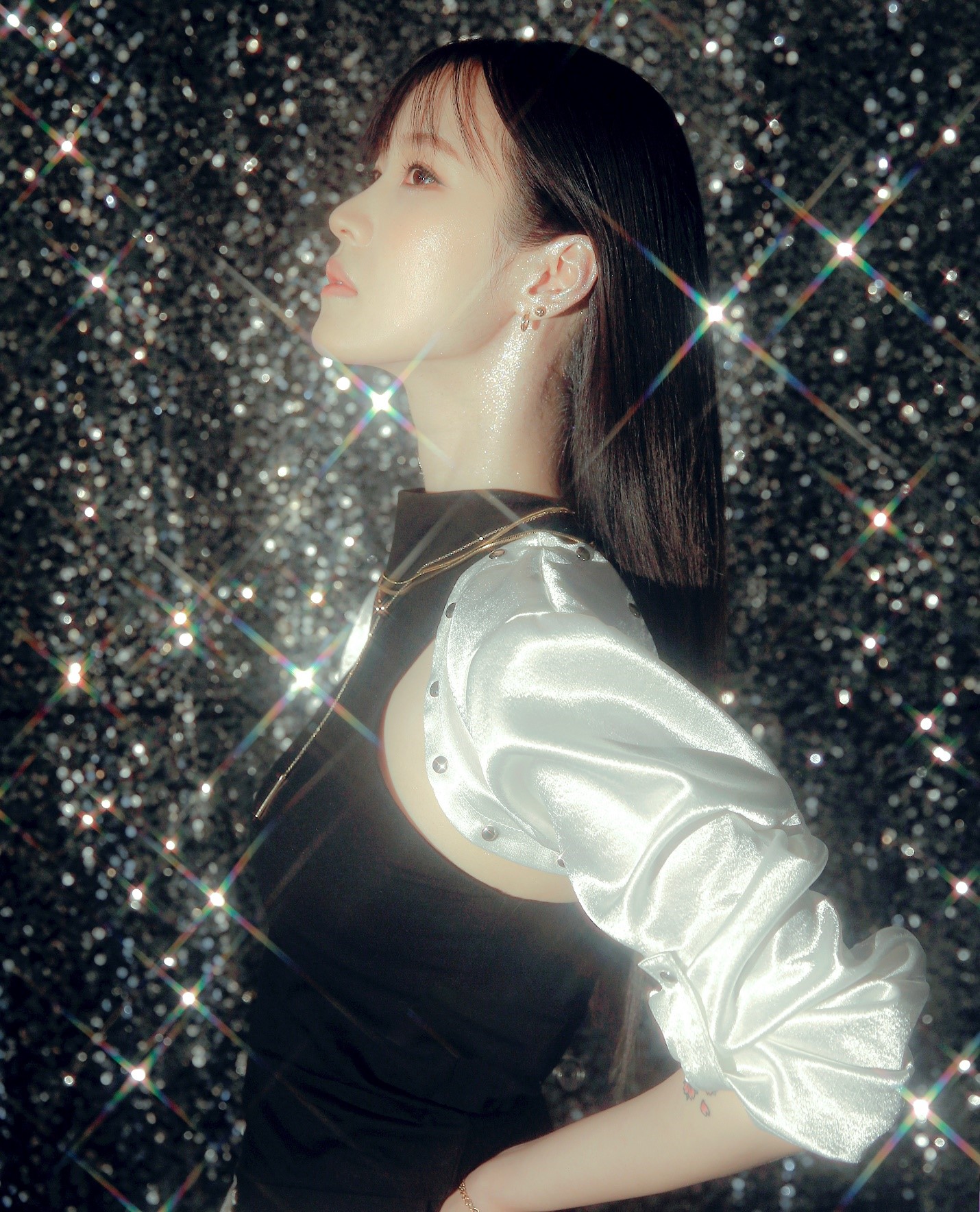 What's the first song on your playlist now?
'Let You Go' by RY X
What's your favorite food?
I like chocolate cake.
What is your MBTI? Also, please let us know the MBTI you match well with.
I'm an INFJ.. I often find E-type people amazing!
Apart from your own music genre, is there another genre you want to try?
I think I want to try more funky disco music.
What time of day do you make music? the night time type? The daytime type?
Composition and lyrics are done at night, and mixing and recording are done during the day.
What drama or movie did you enjoy the most this year?
In 2022, I enjoyed <The decision to Leave> and <Elvis>.
Your fandom name is 'Professor'. Do you have any interesting episodes with your fans?
The story behind the fandom name was around the first or second time I debuted and performed as a soloist. In the performance, the way the fans looked at me on stage was solemn and calm, and I started to call my fans as 'Professor' because it was just like the way professors looked at me at the college.
You have secured a fan base in the indie scene. What plans do you have for 2023 to meet more fans? What can we expect in 2003 from you, new music, more fan meetings…etc.?
I released my first solo album in 2018, and now it's been 5 years, and about 3 years of that period was a time when there were not many performances/concerts not only for me but also around the world due to COVID. Now that it is getting active again, I hope that I can be part of it as well. As always, I'm keeping on making new music, so I hope to be able to meet many of you soon. KCrush readers, I'm happy to be able to greet you this time. We are trying to communicate frequently through YouTube, Instagram, and Tiktok, so please come and visit us! thank you.
Thank you Luli Lee for your time and great interview.  We wish you all the best and continued success.
—-Jiyoung Lee 
#LuliLee #kcrushinterview #LuliLeeProfessor #FadeAwayLikeADream #HowlLuliLee #StayWithMeLuliLee #FantasyLuliLee #LightBesideYou #kcrushamerica
Related Articles