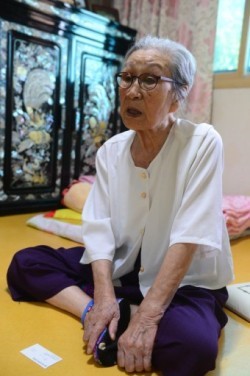 Trigger Warning: Article discusses sex crimes and violence
March is Women's History Month. The month commemorates women's cultural, political, and socioeconomic achievements. To honor Women's History Month, we celebrate some of the badass women of Asian descent and the contributions they made to "herstory."
Kim Bok-dong (April 19, 1926 – January 28, 2019)
Prior to her passing in 2019, Kim Bok-dong was a well-known human rights activist who spoke out against sexual slavery and sexual abuse during war. Kim, who was a comfort woman during the Japanese Imperial Army occupation in Korea before and during WWII, fought for a state-level apology, reparations, and the correction of Japanese history from and by the Japanese. Kim encouraged other comfort women and sex slaves to come forward to tell their stories. She was also a co-founder of The Butterfly Fund, which is aimed toward helping female victims of conflict-zone sex crimes in not just Korea but around the globe.
In 1941 when Kim was 14, Japanese authorities told her mother that in order to support the war efforts, Kim would need to work in a military clothing factory or else the family would be considered traitors. Kim, however, was not sent to a factory: she was placed in militarized sexual slavery in Japanese-occupied territories for eight years where she was forced to perform daily sex acts. During her time as a comfort woman, Kim was sent to Guangdong, Hong Kong, Singapore, Indonesia, and Malaysia to provide services to the Japanese army.
Kim returned to her hometown after WWII, opened a restaurant after the Korean War, and eventually got married. It wasn't until after her husband died that she began speaking about her experiences as a sex slave. In 1992, her life as a human rights activist began to flourish as she publicly shared details about her time as a sex slave, participating in Wednesday Demonstrations, and testified at the United Nations and World Human Rights Conference in Vienna, Austria. During the Wednesday Demonstrations, she would demand a formal apology from the Japanese while asking for reparations for the Korean women impacted by sexual slavery. She also wished for Japan to change their history to include the truth about sexual slavery instead of stating comfort women entered the trade willingly. Over time, she gained recognition, honors, and support for her activism.
Following her passing in 2019 at 92-years old, the film My Name Is Kim Bok-dong was released. The film covers the last 27 years of Kim's life as an advocate including her 1992 testimony revealing her harrowing experience as a comfort woman and the legacy for change she hoped to create.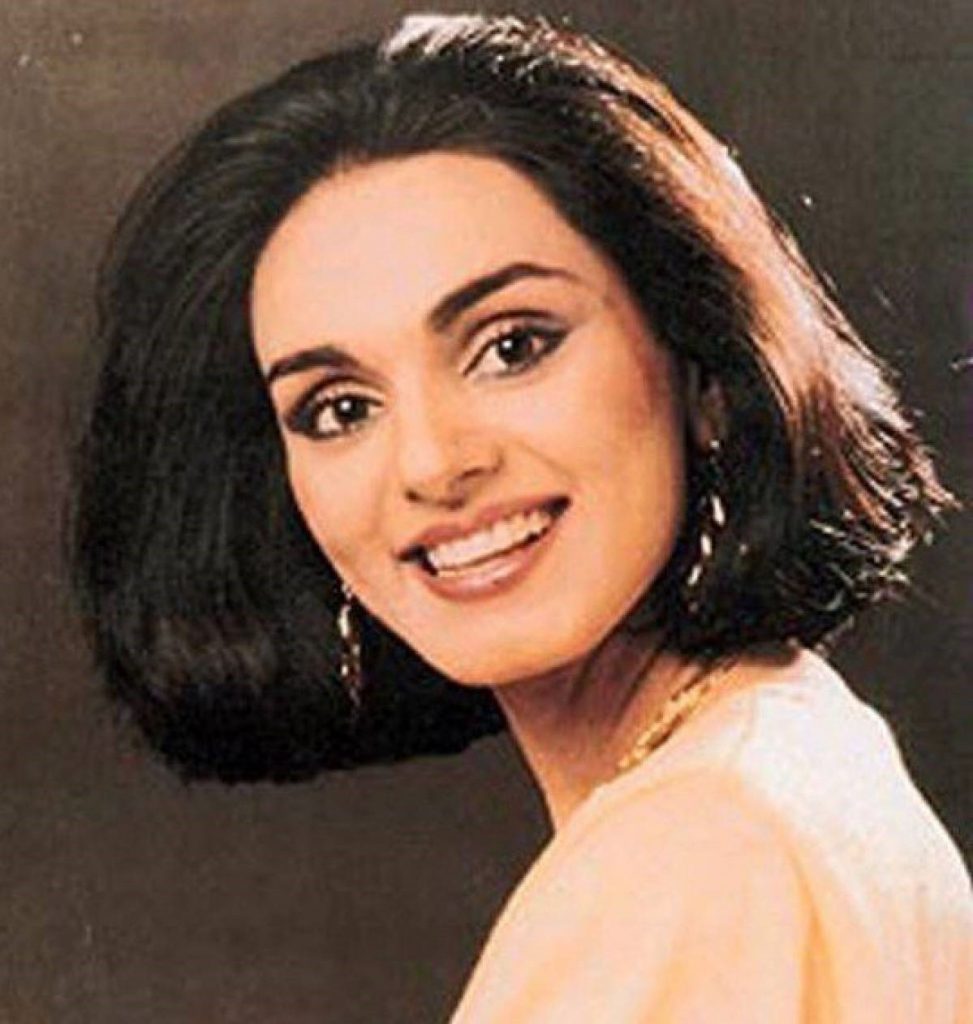 Neerja Bhanot (September 7, 1963-September 5, 1986)
On September 5, 1986, Pan Am Flight 73 was hijacked by four Palestinian men while stopped in Karachi, Pakistan. The flight, which was headed to New York from Bombay, India, had 360 passengers on board including Indian nationals and passengers from the United States, Pakistan, and Mexico.
The hijackers engaged in gunfire outside of the plane, killing two Kuwait Airlines staff members before entering the Pan American World Airways   plane with grenades and shooting at a flight attendant, forcing him to close the plane's door. Neerja Bhanot, the flight's purser, managed to alert the flight crew so they could escape from the cockpit hatch.
The hijackers targeted Americans and American assets on the flight and initially killed an Indian-American man and throwing his body on the tarmac. The hijackers instructed Bhanot and the other flight attendants to collect the passengers' passports so they could find the Americans. Bhanot and the other flight attendants, however, managed to hide the passports so the terrorists could not differentiate between non-American and American passengers.
After 17 hours, the terrorists started setting explosives off on the plane. Bhanot then opened the plane doors and helped passengers, especially children, off the plane so they wouldn't be killed. As she helped people to safety, one of the terrorists grabbed her and killed her.
Bhanot and her flight attendant crew's efforts saved several passengers—around 300 in total— and prevented the plane from ever leaving the tarmac.
She posthumously received several awards including India's Ashoka Chakra Award for bravery in 1987, making her the youngest recipient of the award and the first woman to earn it. She also received Pakistan's Tamgha-e-Pakistan award for showing "great human kindness." In 2004, the Indian Postal Service released a commemorative stamp honoring Bhanot's bravery. In 2016, the biopic Neerja was released. The film starred Sonam Kapoor as Bhanot and was directed by Ram Madhvani.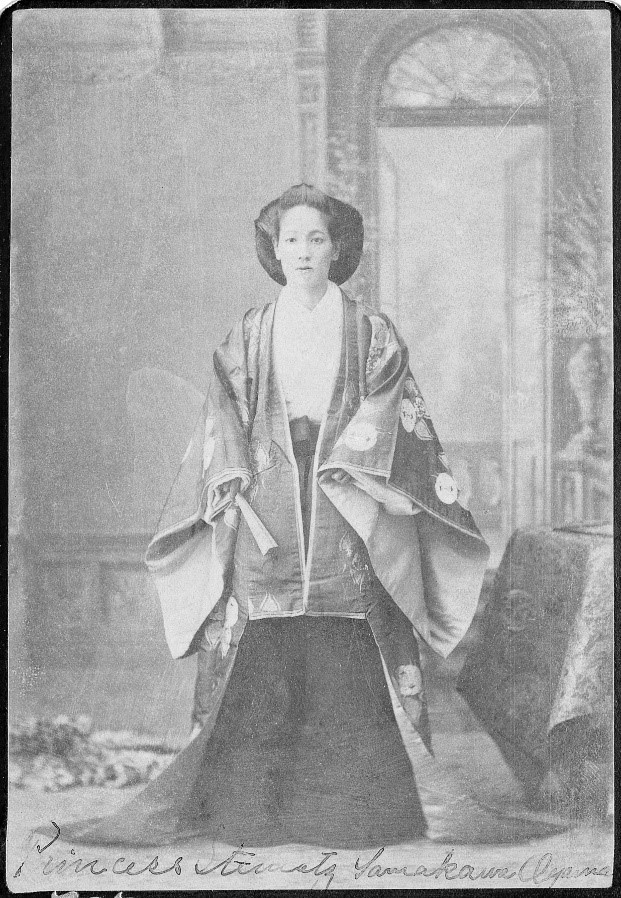 Ōyama Sutematsu (February 24, 1860 – February 18, 1919)
Ōyama Sutematsu was a champion for women's education in Japan.
Born Yamakawa Sakiko, Sutematsu became Japan's first college-educated woman. While her degree path started against her will, Sutematsu's journey helped to shape women's education in Japan.
Born to a traditional Japanese samurai family, she survived the Battle of Aizu in 1868, a battle that claimed the life of her sister and marked the end of the Aizu domain. Following the end of the battle, Sutematsu briefly lived as a refugee before being selected as one of five young women to go overseas to America to receive an American education.
During her ten years in America, Sutematsu, who went by the name Stematz Yamakawa, lived in New Haven, Connecticut within the Leonard Bacon household where she became close to Bacon's youngest daughter, Alice Mabel. Sutematsu graduated from Hillhouse High School then attended Vassar College as the first minority at the women's college. She earned a B.A and graduated magna cum laude. Before returning to Japan, Sutematsu studied nursing.
Unfortunately, Sutematsu faced limited career opportunities due to no longer knowing Japanese. However, in 1882, after accepting a marriage proposal from Ōyama Iwao— the general on the opposing side during the Battle of Aizu—Sutematsu moved up the social ladder to become Princess Ōyama in 1905. As she climbed the social ladder, Sutematsu used her position to advocate for women's education. She later became one of the founders of the Peeresses' School that educated high-ranking women. She, along with a fellow American-educated friend Umeko Tsuda, was also one of the founders of the Women's Home School of English, which is currently known as Tsuda University.
In addition to promoting women's education and volunteer nursing in Japan, Sutematsu also promoted the idea of philanthropy to high-ranking Japanese women despite it being seen as "not lady-like" at the time. However, the first charity bazaar Sutematsu held was successful and became an annual event.
While Sutematsu experienced success and helped champion women's education in Japan, she was painted as a "wicked stepmother" in the book Nami-ko (The Cuckoo) by Kenjirō Tokutomi (pen name Rōka Tokutomi). The story was based on Ōyama Nobuko, Sutematsu's stepdaughter, and her illness and death. In the story, the character based on Sutematsu was portrayed as jealous and cruel.
Sutematsu died in 1919 of pneumonia after contracting the flu during the Spanish Flu pandemic.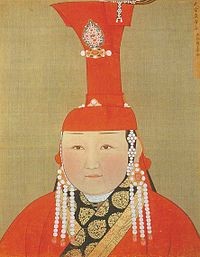 Alakhai Beki (1191-estimated 1230)
Genghis Kahn wasn't the only powerful member of his family: His daughter, Alakhai Beki, has some street credentials herself!
According to the scant information about Alakhai, she prevented the genocide of the Ongud people, the tribe she became part of when she married their leader. As the leader's wife, she became one of her father's advance guards to assist in the spread of the Mongol Empire.
After several years of marriage, Genghis Kahn's conquests caught up with Alakhai and her husband, causing the Ongud people to overthrow their leader with plans to kill Alakhai as well. However, she and her stepsons managed to escape, saving their claim to the Ongud tribe. She escaped back to her father's empire where he planned to wipe out the Ongud people. However, Alakhai dissuaded him. Instead, those who killed her husband were punished. Alakhai returned to the Ongud tribe and ruled over her people.
Additionally, Alakhai was one of only a few of Genghis Kahn's children to be literate. Not only did she study medicine, she also developed her own government system that hired women as policy staff. Her government system was adopted by her brothers which assisted them in their respective empires.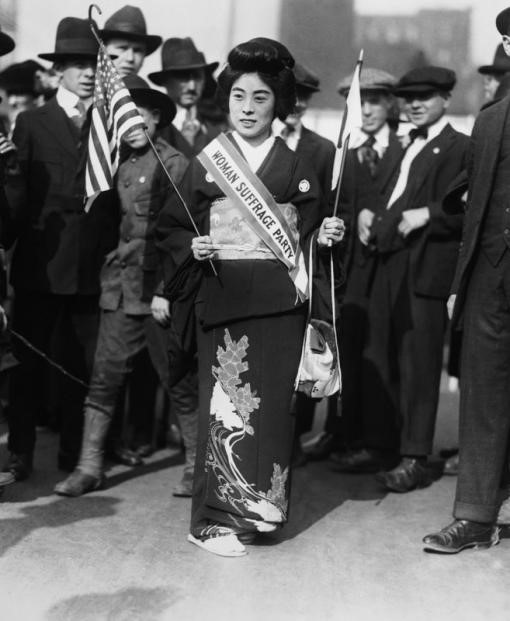 Komako Kimura (July 29, 1887-July 10, 1980)
Actress, writer, editor, dancer, theatre manager, and a suffragist: Is there anything Komako Kimura didn't do?
At the beginning of the 20th Century, Komako was one of Japan's leading women for the suffrage movement. Starting from her youth, Komako marched to her own beat starting from when she supported her family by joining a touring theater to running away from an arranged marriage. She also had a child out of wedlock, which caused her issues finding work and caused her to lose her position writing for Kumamoto hyóron, a socialist journal. However, Komako landed on her feet and paved a path toward history.
Komako managed two theaters in her lifetime: The Kimura Komako Theater and the Tokiwaza. As an actress, she performed in 500 plays, and her theater work helped her abilities to communicate with powerful men, something many Japanese women couldn't do at the time.
In 1912, Komako created the True New Women's Association with Nishikawa Fumiko and Miyazaki Mitsuko. The three women also developed The New True Woman, a lecture series and magazine geared toward promoting feminism to women in Japan, North America, and Europe. Between 1912-1917, Komako tried to promote the suffrage movement in Japan but failed to do so.
In 1917, Komako came to North America to learn more about the American suffrage movement. On October 27, 1917, Komako participated in New York's suffrage march.
Starting in 1918, Komako found herself becoming a controversial figure in Japanese society. That year, the Japanese government suppressed The New True Woman and Komako's public lectures due to their controversial topics such as birth control and marriage criticism. In protest, Komako wrote and starred in the play titled Ignorance, further angering the government which asked her to play demure women. Instead, Komako made all performances free which eventually led to her arrest. During her trial, Komako represented herself and won. The government also promoted her cause and let her fight for women's rights.
Soon after the trial, Komako, her husband, and their surviving child moved to America where she continued to advocate for women's rights while continuing to act. She and her husband also promoted traditional Japanese disciplines and religious ceremonies.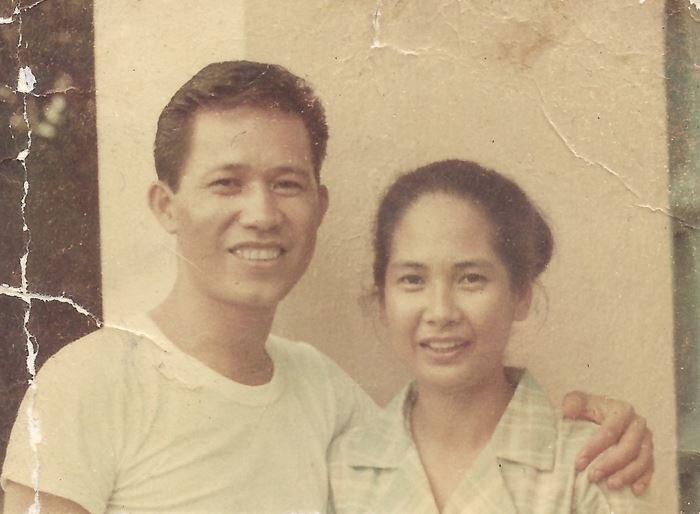 Captain Nieves Fernandez (1906-1996 or 1997)
Captain Fernandez was the Philippines' only female guerrilla leader during WWII. The petite schoolteacher and wholesale business owner was responsible for a group of fighters known as the "Gas Pipe Gang" that helped kill 200 Japanese soldiers during the Japanese Occupation of the Philippines.
During the Japanese Occupation, Captain Fernandez gathered 110 Filipino men to join her fight against the Japanese. Despite not having any combat training of her own, she trained them in combat by showing them how to use knives and make shotguns and grenades. In Tacloban, Captain Fernandez—often barefoot and in a black dress—used a bolo knife to kill Japanese soldiers. She earned the moniker "The Silent Killer" due to her skills with her knife and her marksmanship. After two years of success, the Japanese put a bounty on her head; she was never caught.
Captain Fernandez and her team are said to be responsible for liberating villages and saving several comfort women. Her efforts are mentioned in Remedio Fallas' book The Hidden Battle of Leyte: The Picture Diary of a Girl Taken by the Japanese Military.
In 1945, Captain Fernandez received an honorable discharge from service. She earned the rank of Sergeant under the unit of Headquarters and Headquarters & Service Company, 95th Infantry, Leyte Area Command.
These are only a handful of women who had an impact on history! Of course, there are more women we can highlight. If you like this feature, let us know in the comments! We'll continue to highlight some more badass women of Asian descent in future installments!
Want to learn more? Check out the links throughout the article to find out more information about each woman featured!
—-Olivia Murray
Related Articles