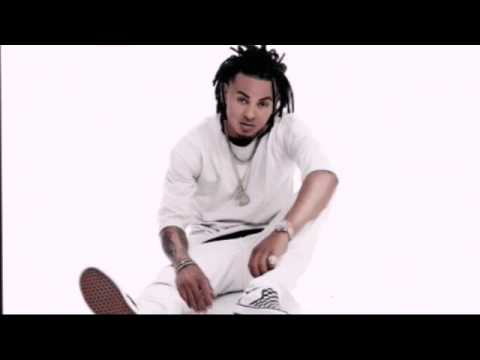 Born with the name, Juan Carlos Ozuna Rosado, from Puerto Rico, Ozuna is a Reggaeton and Trap singer. The name Ozuna is a common Spanish surname, which this singer chose as his stage name.  His launch to fame took place via Youtube with the music video, No Quiere Enamorarse Remix.  Of Dominican descent, Ozuna was born on March 13, 1992 in San Juan, Puerto Rico.
Signing his first recording contract in 2014, Ozuna has been in the music industry for quite some time.  He has been writing songs since he was 12 years old.  His first hit song, Si No Te Quiere (If He Doesn't Love You), gained for him popularity across Latin America and was a hit on the radio.   His very first album debuted much later in 2017, entitled Odisea and contains 16 tracks.
Reggaeton is a music genre with roots from Puerto Rico back in the 1990s, while Trap music is a sub-genre of dance music now slowly gaining popularity with origins from the South Americas. Trap music also dates back to the 1990s, and is an evolved form of Southern hip hop. Ozuna is a singer and songwriter who has become popular with this type of music. With a propensity for containing explicit sexual meaning, Ozuna's lyrics, on the other hand, refrain from objectifying women as sex objects.
During the early part of 2016, Ozuna collaborated with other artists, DJ Luian, Mambo Kingz, De La Ghetto, Arcάngel and Anuel AA for the single, La Ocasion (The Occasion).  His appearance for this single became a hit and reached top number 22 on the Hot Latin Songs chart. Thereafter, other released songs and remixes of Ozuna made it to the Billboard charts, the highest of which, Dile Que Tú Me Quieres (Tell Them That You Love Me), made it to number 13.  The latter song is his most popular single to date.
In 2017, the single Te Vas (You Leave), part of his debut album, Odisea, reached 400 million views in YouTube. This song has become Ozuna's most popular one on social media.  With this list of songs that have reached fame and made Ozuna remarkably successful, the music industry has come to recognize this singer as one of the best Reggaeton artists of his generation.
He had continued numerous collaborations, as well.  Apart from his stint with Daddy Yankee for No Quiere Enamorarse Remix, which made him famous, they had another partnership for La Rompe Corazones (The Heartbreaker).  In terms of awards, Ozuna has received the recognition as Best Breakthrough Artist at the Premios Juventud (Youth Awards for Spanish-speaking celebrities) for 2017. Today, he is as a successful and popular artist across Latin America.
—-Im Malixi
One response to "Who is Ozuna?"
Related Articles