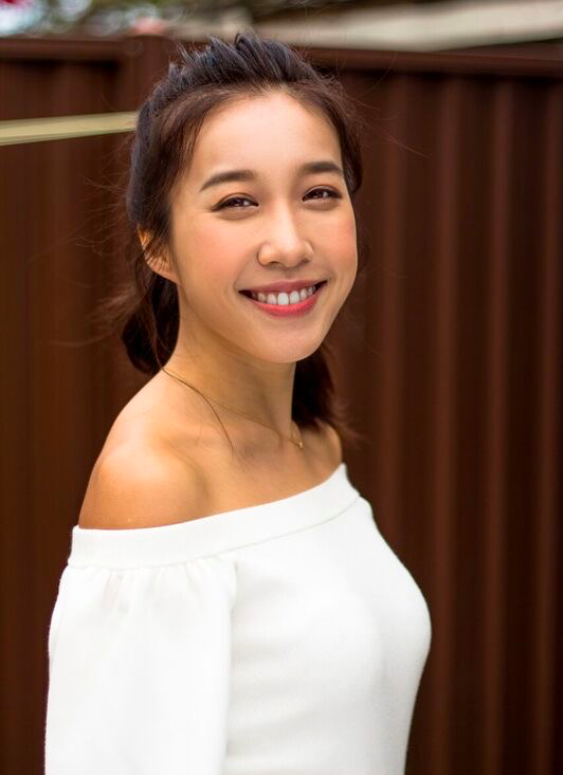 Jenny J. Zhou was born in Melbourne, Australia, on July 12, 1994. Born and raised in Australia during all her childhood, her first step for film career started from Australian College of Dramatic Arts in the age of 16 – acquiring Cert III in Acting (Film & Television). She then moved to Shanghai in her first year of university to pursue a career in acting.
Jenny graduated from the Shanghai Theatre Academy with a Bachelor of Arts in Acting (Musical Theatre), which helped the young star to start her TV and movie career. Being an alumni with the most prominent actresses in China such as Fan Bing Bing, Li Bing Bing and Hu Ge, she acted on several Musicals in the same academy including "Big Fish", "West Side Story" and "Spring Awakening".
Jenny Zhou's film and broadcast career
Having lived in Australia for her whole childhood, Jenny is fluent in English, Mandarin Chinese, Shanghai dialect, and basic French – which helped her host bilingual or even trilingual shows and events in China and Australia. She already hosted the trilingual breakfast show MORNING BEAT on Shanghai's KFM98.1 radio station, and several bilingual events including American Airlines, NBA China, Lancome, YSL, Adidas, Jaguar and Tommy Hilfiger.
Before her Netflix series debut, she already built a successful acting career in Australia. From 2014 Jenny had already proven her ability to take a major role in international productions, making her the perfect choice for the local Australian series "Please Like Me" and "The Time Of Our Lives" by Australian Broadcasting Corporation.
Her filming and broadcast career in China is also remarkable. Starring on reality TV Talent Show ICS "Host Off", "Supergirl" Singing show and featuring covers YOHO! GIRL Magazine and GIRLFRIEND School Magazine, she has become a rising celebrity in not only China, but also in other east Asian countries. Jenny worked on several Chinese dramas of Iqiyi Production from 2017 including "Shanghai Love Map" "Counter Gambling",
In 2018 she was cast for the mandarin remake of US drama series "Chosen" with Iqiyi production, which let the world find her acting in international stage. Currently in 2020 she is carrying on with her good vibes, acting lead roles in both Australian drama series "Love Songs (presented by TikTok)" and bilingual series "Girl, Interpreted".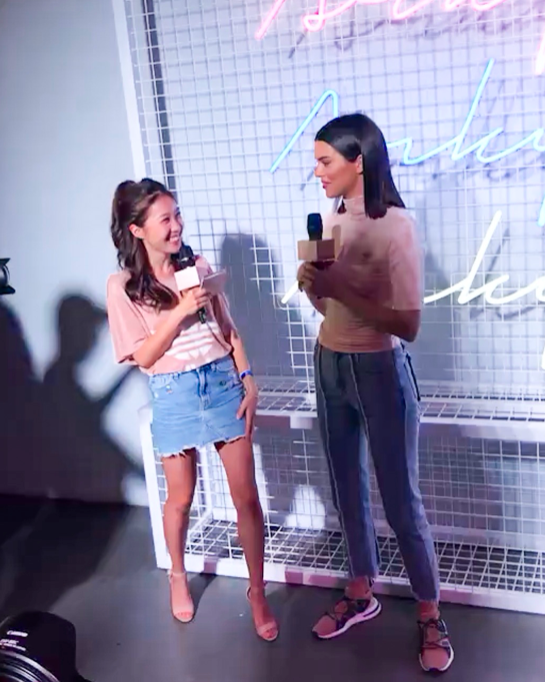 Jenny as a star Influencer and Youtuber
She is known to be versatile in a number of artistic fields, especially singing, dancing and musical instruments; she has received professional education in ballet, pointe, jazz and tap dance on Gay Wightman School of Ballet, while also being good at playing musical instruments such as piano, guitar, flute, clarinet.
Being highly influential on China's social media 'Weibo' (11.7K followers), she is also running her own YouTube channel which covers a range of fashion, beauty and culture topics since 2010. Introducing her daily lifestyle and career lives through vlogs, her channel is growing exponentially with 39,000 Subscribers and 4.9 million views. With her growing career on film industry, her activity on Youtube as a contents creator is also on the rise; recently she was selected to be an awardee of "Skip Ahead Initiative", which supports YouTube creators Australia with over $900,000 of production funding – hosted by Screen Australia and Google.
Listen to our KCrush Candid Conversations audio interview with Jenny Zhou here.
—-Uinn Peng
Related Articles