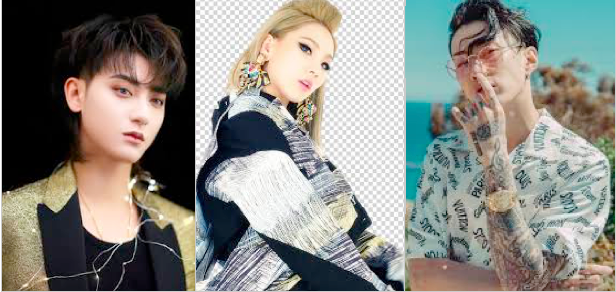 K-Pop icons stars have the pleasure of enjoying the benefits that come with their stardom including a massive following for being in the spotlight, privacy, and countless endorsement opportunities among others. The pleasures and fame are however, for a limited time, with the longest period for single contract being estimated at seven years upon completing the trainee session. Some idols and groups are lucky to have their contracts renewed while others either disband or cancel their contracts for various reasons. Leaving the spotlight exposes the idols to the real world and its accompanying hurdles, which has been the downfall for some while to others, a blessing in disguise. Although some ex-idols prefer the privacy that comes with leading normal lives, others have found it rather intricate and have frequently been in the media for all the wrong reasons.
Most ex-members who have terminated their contracts or have had their groups disband end up either settling down for marriage and pursuing solo careers; including becoming entrepreneurs among others. However, most entrepreneurial ex-icons; due to lack of management, funding and promotion among others that come with being under an entertainment agency, burn out of content and upkeep stocks forcing them into pitiful lifestyles. The resilient and lucky ones use their skills and popularity to further skyrocket their personal careers enabling them to enjoy an immense fan base both in Korea and internationally. Here are some of K-Pop stars who have made it despite leaving their group of their groups being resolved.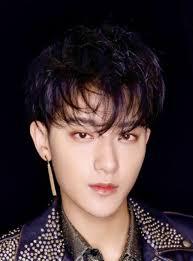 Tao (Former EXO)
The former member of EXO, including its EXO-M Chinese subunit, is a definition of resilience and talent as the icon has continued to soar despite leaving the group amid rumors of underpayment, overwork and poor medical care to his injuries. The legend has over the years built an empire around his skills and had earned the nickname the "king of C-pop" through his vocals in addition to being a songwriter, actor, businessman, model and martial artist. Upon leaving EXO, which was accompanied by a prolonged negative media reception owing to a law suit against EXO and SM Entertainment, Tao debuted his solo career in China with the stage name Z.Tao, which has brought him affluence and influence. In addition to his successful career, the ardent fashion follower and hoarder of flashy sports cars is lucky enough to have a solid background of wealth, which he uses to further catapult his endeavors, bettering his chances of success.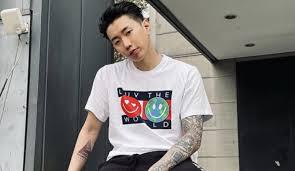 Jay Park (Former 2PM)
Jay Park is a role model not only to the fans but to K-Pop idols for his extremely successful life after a fruitful exit from his mother-band. Upon leaving 2PM; amid the controversial Myspace comments further worsened by Jay supposedly signing in with another company thus making his 2PM's contract void, the legend has become prominent in the music and entertainment industry. The American rapper of Korean descent has worked his way through an immense international fan base using his rapping and bboying skills to become the "hustle king" of K-Pop. Moreover, the star has over his solo career partnered with big starts; including Jay-Z and Ne-Yo, and has founded two companies including H1GHR and AOMG. Jay park has become a brand by himself meriting him various endorsement opportunities with notable clients such as ADDIDAS and NIKE. The legend has also worn countless Korean, Asian and international awards and served as a host, producer and judge in various shows including Show Me the Money and Asia's Got Talent.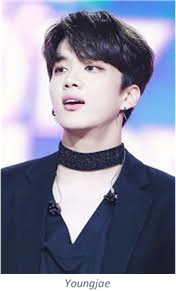 Youngjae (Former B.A.P)
Youngjae was B.A.P group main vocalist and the band's resolution, he was one of the members who successfully invested in and is reaping big from his solo music career. Although the star had admitted over various notable interviews regarding challenges of managing individual careers after exiting K-Pop groups, he however vowed his determination to thrive. In his endeavor to make Youngjae a brand, the artist has wooed fans with albums flaunting his performance, dance and music abilities. Additionally, the star is said to be composing most of his songs giving him the opportunity to further promote his Youngjae brand through tracks with a sense of individuality and personal touch. The tracks' lyrical content is well-crafted in various genres and styles; but with softer tones compared to those of B.A.P, for his wide-arrayed needs of fans. The icon has also appeared in various Korean TV shows and acted in numerous k-dramas including Woman of 9.9 and Mr. Queen.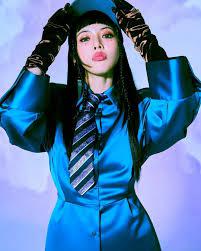 Hyuna (Former 4MINUTE)
The Korean rapper, model, singer, and songwriter has had a lot on her plate throughout her spotlight life. Hyuna initially became famous by debuting as a Wonder Girls' member before leaving the group for 4MINUTE band in 2019, which had an immense popularity at that time. The following year, the star set to pursue her "performance oriented music" through a solo career and her solo debut hit "Change" got a positive reception charting second in Gaon Digital Chart. "Bubble pop" was another Hyuna's milestone as the extended play increased her popularity, selling over three million copies and making her the first female solo k-pop artist whose single music video reached 100 million YouTube views. Hyuna has teamed up with various artists to produce record-breaking hits; including PSY's Gangnam style duet rendition, and released numerous sensational extended plays. After leaving 4MINUTE, the star signed with P Nation of Psy and had her first single under the group ranking 7th on the US Billboard World Digital Song Sales top-ten entries. Early 2021, Hyuna released the "I'm Not Cool" extended play strengthening her extended play brand internationally.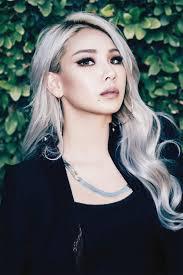 CL (Former 2NE1)
2NE1 is a legendary group that revolutionized the female k-pop facet through their versatile experimentation with fashion, live performances and music styles. The group was considered as the most influential Korean girl group in addition to their immense international recognition, especially for their 2012's New Evolution Tour in New Jersey. However, after a substantial period of hiatus, the team disbanded in 2016. CL; the former 2NE1's leader, lead vocalist and dancer, face of the group, and rapper, has defied the odds of a solo career's challenges and is flourishing thanks to her skills and determination. The idol, known as the "pig-rabbit" by her Japanese fans, released her single "Lifted" in 2016 making her the Billboard Hot 100's first solo K-Pop artist. The rapper has dominated the K-Pop industry through her powerful and well carried out rapping meriting her the "queen of K-Pop" status on a global scale. In mid-2021, CL released the "+ALPHA+" album and continues to beat the odds of language and culture through her lyrics, which are in an effortless blend of English and Korean. The star has appeared in various internationally accredited magazines which have further increased her popularity.
—-P. Earklh
#CL #TAO #Hyuna #Youngjae #JayPark #kpop #koreangirlgroup #koreanboygroup #koreanactor #kdrama #BAP #EXO #2PM #2NE1 #4Minute
Related Articles