Sometimes, life sucks. However, one guaranteed way to feel better about some of life's little problems is to get all dolled up or even just pamper ourselves and wash away the stressors of day. We at Kcrush love our beauty products, and we also know the value of a good, simple pick-me-up when things get overwhelming. Check out our list* of beauty finds (don't worry! No foundations are mentioned because we want to be inclusive for all skin-types!).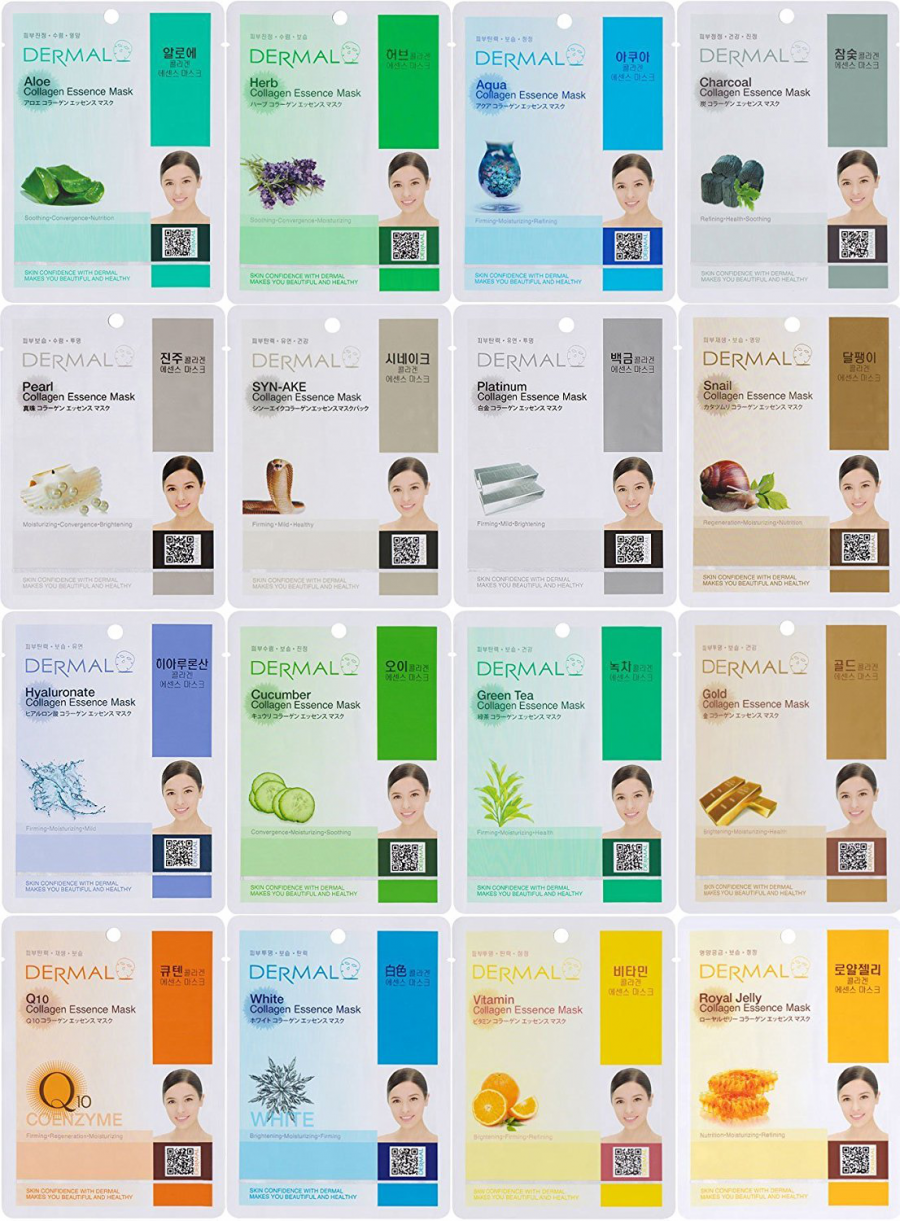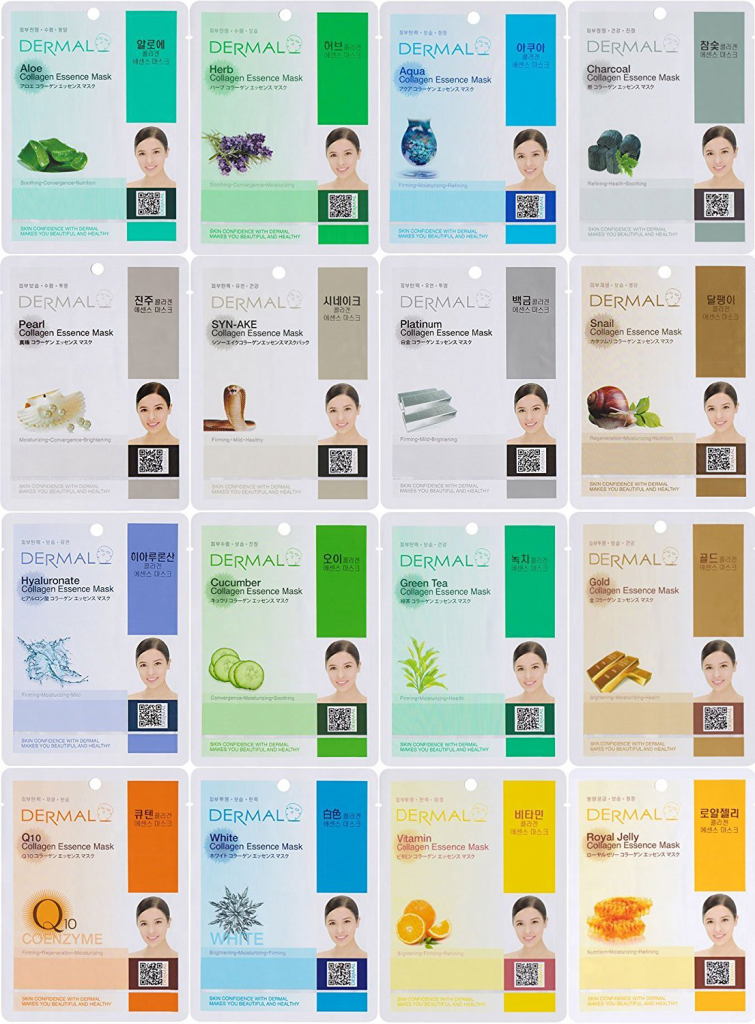 Dermal Collagen Essence Sheet Masks
Available on Amazon, this inexpensive sheet mask set packs a nice punch. This 16-pack set has plenty of variety for different skin needs, so it's a great set to have for various points throughout the year when skin changes with different seasons. Each mask is infused with collagen, so you'll experience the skin-brightening and tightening along with effective moisturizing to keep skin dewy and youthful for days.
There are two sets available for the Dermal masks: Set A features masks with aloe, gold, platinum, green tea, Q10, royal jelly, pearl, snail, and snake venom essence. Set B features fruits and plant extracts along with bee venom, ginseng, seaweed, and wine.
Each mask is designed to target specific needs such as brightening, dry skin, and elasticity. Each mask is saturated with moisturizers and moisturizing oils, so skin will get a heavy dose of product. The masks are cooling and work great after sitting in the fridge for a while, so you also receive the benefits of depuffing the face and eyes as well. The moisturizers absorb into the skin nicely, leaving behind a fresh, baby-soft face that glows.
Peripera Airy Ink Velvet Lip Color

Richly-colored and scented like roses, Peripera's lip tints are long-lasting, smooth, and feel like nothing on the lips. For hot summer days, this product is perfect for keeping your pout pretty without feeling heavy, sticky, or goopy. The colors are deliciously bold and compliment all skin types. Lighter pinks and oranges are great for casual, every-day-wear, while the reds, darker oranges, and browns are great for date-nights, the office, or an evening out.
At first, the product feels almost slimy on the lips before it dries velvety smooth. The initial wetness helps with spreading the color around and layering to get the perfect shade or ombre-lip effect if the latter is what you strive for in a completed makeup look. The product has a strong rose scent when it's initially put on, but it fades so it's not overpowering. The color lasts several hours and won't bleed into fine lines or rub off on cups or clothing. The product is so lightweight, you'll forget you have it on, and it will last for several hours without needing to be re-applied. At well under-10 dollars, it's a must-have in a makeup bag!
Karadium Shining Pearl Smudging Eye Shadow Stick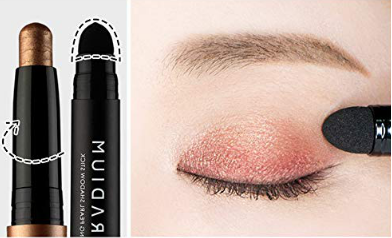 Delicate, feminine, shimmery, and flirty are the best ways to describe Karadium's pearl eye shadow sticks. Available in ten shades, the eye shadow stick makes eye-shadow-application foolproof: Just glide the color on your lids, then use the smudge-sponge on the opposite side of the shadow to blend and soften the color. That's it!
The stick is a cream-based shadow that is easy to smudge to create dreamy looks. Without smudging, the colors are soft-but-fierce, showing the product's versatility.
The pearlescence is subtle, so this isn't your 1980s and early 2000s eye shadow. The shades and shimmer are appropriate for all ages and situations, so you'll never look like a regrettable high school picture personified.
Julep #Coveted 12-Piece Mini Nail Polish Kit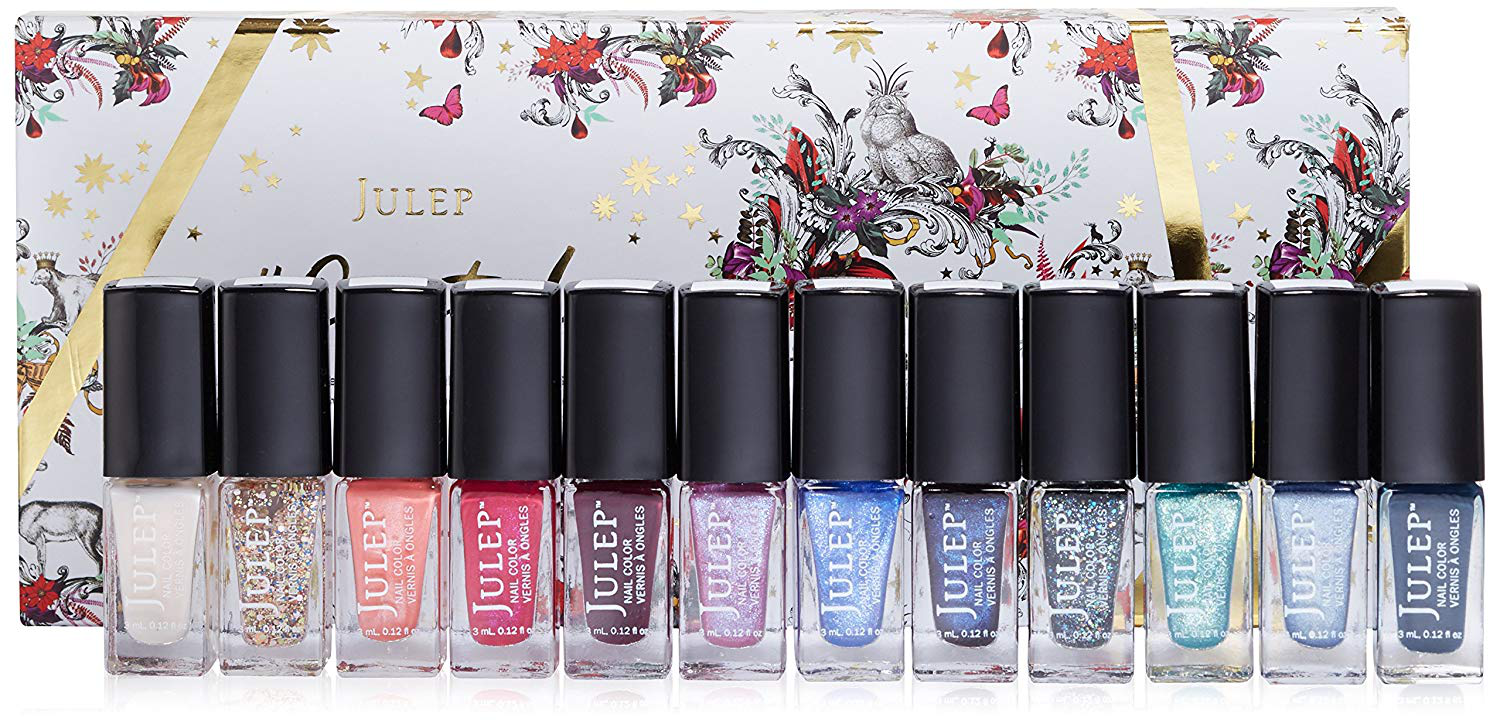 Julep has many products worth noting, especially their long-lasting waterproof gel eyeliner (it glides like a dream!) and buildable mascara (bye-bye, spider-lashes!), but their nail polishes are pretty, and some formulations can take a beating and make it out alive.
The #Coveted set comes in 12 stunning shades that are perfect for transitioning into fall. While the set has lovely red and orange shades, the purples, blues, and greens are beyond gorgeous and look different depending on how many layers you add to your nails. One coat makes the polish look soft and delicate, while two-to-three coats make the colors bold and show-stopping.
Julep products are a favorite because they are cruelty-free, paraben-free, and vegan-friendly. However, while these polishes are lovely, the price may be too much for some for 12-mini bottles. However, the colors, fast-drying time, and long-wear make the price worth it.
Tree-to-Tub Soapberry for Hair in Relaxing Lavender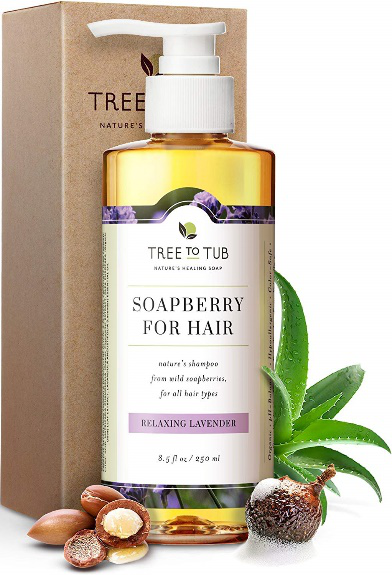 If you're looking for a gentle shampoo, Tree-to-Tub has products for you. Derived from the soapberry plant, Tree-to-Tub's cleansers are skin-safe, hair-safe, PH-balanced, organic, and gentle. It may take a few washes for hair to acclimated to the ingredients, but once hair adapts to the soapberry, the results mean smooth, soft, manageable hair.
The hair cleanser has a nice lather and a calming, gentle scent. It does take a little more effort to wash it out because the ingredients do "cling" to hair, but when it's washed out properly, it's easy to go two days without needing to wash hair due to oily residue.
Do you have any product recommendations you want us to try? Let us know! We'll be happy to review your favorites!
*Kcrush writers are not affiliated with the companies or brands mentioned. We are also not compensated for promoting the products listed. We spend our own money on these products by choice, so recommendations are bias-free! Hooray!
—-Joelle Halon
Related Articles