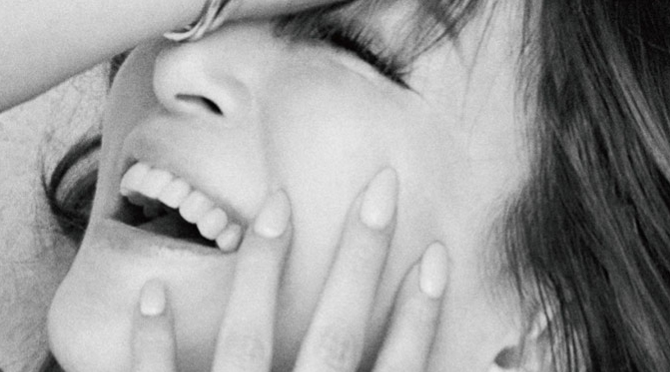 2018 marks the 20th anniversary since Ayumi Hamasaki's debut on the J-Pop scene. On August 15, Hamasaki released her seventh EP (her 18th studio album overall), TROUBLE. TROUBLE is her first release since 2016's M(a)de in Japan as well as her first album since the announcement of her separation and pending divorce with her second husband, Tyler Bobkin. The album debuted #2 on Oricon charts, indicating that Hamasaki has another successful release on her hands.
For the most part, TROUBLE is, indeed, a successful release for the Divine Ayu as it marks a return to the signature Ayu sound fans have grown accustom to throughout her long career. Since 2014's Colours release, it appeared Hamasaki's career was on the decline due to weak songs that lacked her usual flair. Many feared that Hamasaki had lost her touch due to hearing loss, but thankfully, this is not the case as she is still one of Japan's reigning queens.
The five-track EP features a good mix of rock, pop, and ballad-tracks to have a little something for everyone. The beauty of the album lies in its throwback sound since it recalls Hamasaki's early-2000s vibe without compromising today's modern composition. The marriage of Hamasaki's two eras make TROUBLE a potentially timeless classic.
Originally released in 2016 as a CM for the mobile game Clash of Queens, the lead track, "We Are the Queens," starts in epic fashion with solid percussion, orchestra, and chants before shifting into powerful, empowering dance track that echoes prior Hamasaki-hits like "Kanariya," "Unite," and "Because of You."  The track features a solid chorus that feels like a rallying cry, which is a common motif for many Ayu songs. The overall composition carries the opening's epic sound, so this is a track that deserves a full-blown MV outside of the game ads as it would be interesting to see how Hamasaki interprets the song's story. The five-minute track maintains solid energy until the 3:21 when it shifts to include more percussion before shifting again at 3:50 to a more movie-esque sound complete with brass instruments that enhance the excitement and tone.
"Æternal," "Words," and "The Way I Am" provide listeners with standard, mid-tempo pop tracks that are public-friendly and brimming with nostalgia. The songs are quintessential Ayu complete with her usual string instrument-backing. Listening to these tracks definitely serves as a throwback to Hamasaki's classic era when songs like "Moments," "Heaven," and "Forgiveness" reigned supreme. Each song has solid choruses that accentuate Hamasaki's vocal color and tone. Listening to these songs, the overall production kept Hamasaki's imperfections in the audio. While it is clear autotune is used in the songs, Ayu's tone goes in different directions thus enhancing the nostalgic feel. "Æternal," specifically, feels the most imperfect and nostalgic for these reasons.
Meanwhile, "WORDS" brings Hamasaki's sweeter, more fragile vocals to the forefront during each verse, while showing that Ayu can still bring power during the chorus. "WORDS" is emotional and calming, hitting all the sweet spots for those who love and miss Hamasaki's old sound. "The Way I Am" also features delicate tones. While the instrumentals are considerably louder on this track (they almost drown Hamasaki out at some points), the track does well touching listeners' hearts due to its calming arrangement. Unfortunately, the chorus does feel forced at times like there is some strain on Hamasaki's vocals. It feels like the song could have been toned down so vocal strains are not evident. However, the song is a raw, beautiful, goosebump-inducing track.
Finally, "W" is a solid return to some of Hamasaki's rock vibes that she's channeled periodically throughout the years. The track opens with some scratchy beats that recall military-march music. The scratchiness gives way to heavy bass and percussion. Hamasaki's imperfect tone complete with some yelling and softness makes the track a potential standalone single that could showcase her fun side while showing off her many facets.
One of the few downsides to TROUBLE is that it isn't a full album. Since this is Hamasaki's 20th anniversary year, a full album is well-earned and well-deserved given fans' loyalty and Hamasaki's love and lust for performing. It is a travesty we were only given a five-track EP, especially since TROUBLE is a solid release that bridges the gap between Ayumi's classic era and today's modernized fandom. TROUBLE is an album that whets an appetite but doesn't quite quash the hunger for more. TROUBLE does earn a solid score of 4/5 though, but we're left wanting more.
TROUBLE is available on Spotify.
In celebration of Ayumi Hamasaki's 20th anniversary, we compiled her singles into a retrospective video. Check it out below, and "Like" us on Facebook for more exclusive content like this.
—-Joelle Halon
Related Articles